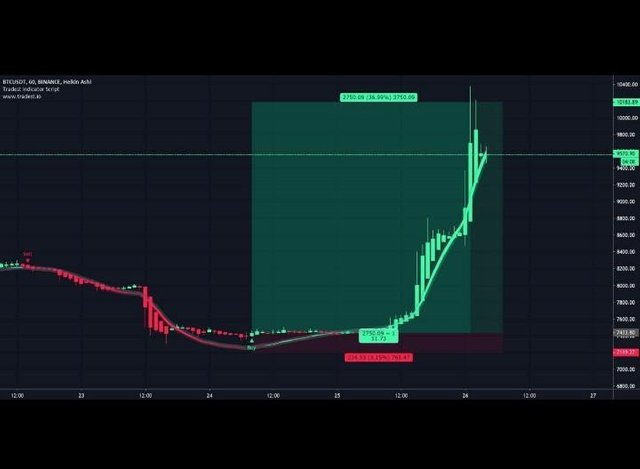 It has be a crazy day for most day traders as it seems like magic or when a thief suddenly snatched all you have been working for especially when you have state of the art security system but yet someone still managed to rob your wallet under your watch. For days now btc has been no a downward swing trend dangling between $8300-7800 when it was struck by a minor set back taking it to as low as $7300 and lots of margin traders even the nobels start shorting BTC as their calls was now $6500 as there was panic everywhere, but like a thief in the night a prince from the east know as XI rose up and said he is feed up with the down trend and says block chains is the future and it should be developed, then suddenly like a thief in the night that comes through the window BOOM. The price of btc rose 30% from 7400 - 9600 in less than 12 hours destroying and 125x shorts and all shorting day traders leaving most altcoins in -20%-50% loss and still shining green, only the king 👑 stands tall and when ever he rises his subjects bow to denote that he is still in charge, and with btc halving coming soon no one actually know what's install.
But for those strong hodlers and long traders enjoy the loots and thank the prince of the east for giving btc the steam it needs to kick start the bull run. And promoting block chain technology as a whole the future we all crave for is gradually unfolding just fill your bags with as many good coins as possible because winter is coming soon.
Still holding my little bags because the rocket 🚀 has just been fueled waiting for the astronomical call so we can ride to the moon, then altcoins can follow suit when the king is stable, until then trade carefully and happy trading.