Some Digital Marketing and E-commerce trends for the new year
One of the most important times of the year has begun for the trade. The hope for a positive final spurt is palpable. A good time to take a look into the near future. What trends will leave their mark on e-commerce in 2020?
Voice commerce?
E-food?
Blockchain?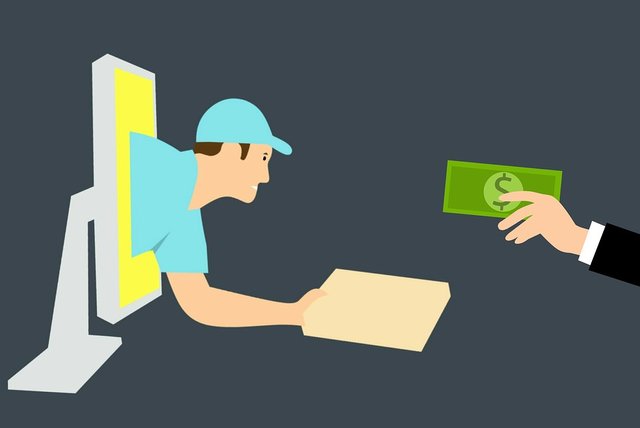 Seldom have there been so many options and developments that have the potential to change (online) trade. But which of them will gain momentum in the coming year? From the perspective of ChannelAdvisor, these are the five trends for the coming e-commerce year.
1. marketplaces are increasingly becoming platforms
The importance of marketplaces will continue to grow in the coming year. They are increasingly becoming central platforms for consumers because they bind customers to them through additional offers and services. The platform is transforming itself into a meeting point for product range, service and information. It will therefore be difficult for retailers to avoid these concentration points. The operators collect comprehensive data about consumers. With this knowledge, they can identify trends in consumer behavior. Knowledge that retailers need in order to align their product offering.
2. augmented reality as a sales aid
One of the key factors in the customer's purchase decision is a comprehensive and clear presentation of the goods. In an online shop, consumers must refrain from touching or trying out the products. Augmented Reality (AR) can compensate for this disadvantage. This applies, for example, to the sale of furniture and furnishings. Ikea and Wayfair now rely heavily on AR. In the cosmetics and personal care sector, AR solutions also give customers an impression of the goods in advance. This is what Sephora is focusing on with its "Virtual Artist". Gartner predicts that 100 million customers will shop via AR in the coming year.
3. 5G influences m-commerce
In the coming year, mobile operators will increasingly invest in the new 5G transmission standard and expand their offerings. The new technology will give mobile commerce and the Internet of Things a further boost. New opportunities will arise for retailers in shop design and product presentation (e.g. via video). This also applies to the augmented reality just mentioned. Smartphones, for example, already account for 75 percent of the total traffic at AboutYou today. A trend that is likely to be further strengthened by new technology. With 5G, platforms and shops have the chance to transform themselves into shopping malls on the smartphone, which customers can access anytime and anywhere.
4. social commerce
Digital networks like Instagram are no longer limited to being a source of inspiration for customers. They consistently follow the path of developing into a purchasing platform. For retailers, this means that Instagram, Facebook or Pinterest are no longer merely instruments for influencer marketing, but are developing into sales channels. Nine out of ten online shoppers today also use social networks. These are ideal places for retailers to offer purchase options there as well. In China, the phenomenon of social commerce is already an integral part of consumers' everyday lives. All of the country's major social platforms have shopping options that also allow seamless payment. This is not just about shopping. The (virtual) shared experience, the search for inspiration and thus ultimately the fun outweigh the expense. In the next two years, 15 percent of total e-commerce sales in the country are expected to be generated via this channel. A trend that will also reach as far as us.
5. AI remains a megatrend
Machine learning and the creation of artificial intelligence will remain the drivers for various areas of e-commerce in the coming year. AI can analyze trends at lightning speed on the basis of current data from other users in order to present individually tailored content in shops. Recommendations and suggestions will thus become even more fitting. The systems will make further progress in terms of dynamic pricing, which will help merchants achieve higher sales and margins, while at the same time reducing markdowns. In online marketing and product management, Artificial Intelligence helps identify trends and optimal advertising formats. None of this is new, but the technology is making rapid progress, which should become even more visible in the coming year. This applies especially to systems such as chat bots, visual searches, and language technology.