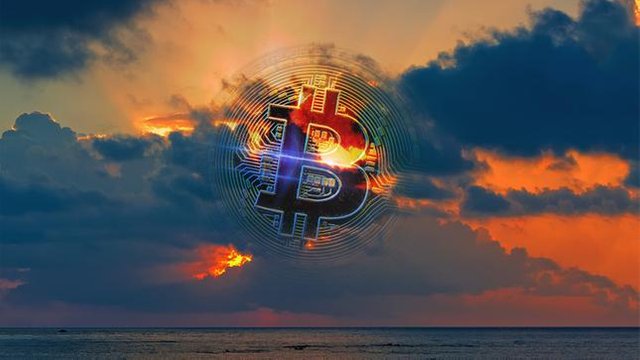 China guilty for Bitcoin disaster?
TThe fluctuations in digital currencies are nothing unusual - but the fact that the Bitcoin has become so cheap in the past few days is already true. The reason for this is China's announcement to take tougher action against crypto currencies.
Bitcoin - this is the oldest and best known crypto currency. Once praised by investors, it has repeatedly fallen into disrepute in recent years because of its high volatility. At present the digital currency suffers again strong exchange rate losses.
On Friday a Bitcoin quoted in the meantime only on 6.845 dollar. This was the lowest level since May of this year. How risky the investment in Bitcoins can be, shows the chart process of the past seven days: At the beginning of the week the Bitcoin course was still with over 8.000 dollar. To the low today that made a price loss of well 20 per cent within five days.
Campaign from China slows down Bitcoin
A new campaign by the Chinese central bank is to blame for the recent decline of Bitcoin. It wants to further restrict trade in digital currencies and take action against illegal activities around crypto currencies. In addition, the People's Bank of China announced that crypto currencies should not be confused with blockchain technology, which forms the basis for crypto currencies.
Market observers also point to technical reasons. Accordingly, the price of the digital currency has fallen below the 200-day line, which is considered by technical analysts to be a strong sell signal. This triggered further sales in the market and accelerated the decline of the Bitcoin.
Ambiguous signals from China?
China's President Xi Jinping recently spoke out in favour of advancing the development of blockchain technology and investing in it. He had thus triggered a rally in the Bitcoin share price. Many investors had interpreted Xi's statements as a signal of a relaxation of China's restrictive attitude towards crypto currencies. That was probably a mistake, said analyst Timo Emden of Emden Research. "The disappointment should continue to resonate with investors for some time to come.
At first glance, China's attitude appears to be contradictory. On closer inspection, however, it is not. On the one hand, the Chinese government does not want to grant its citizens the freedoms that a digital currency brings with it, but on the other hand it wants to have precise control over consumers' financial behaviour and not miss the opportunity to take on a leading role worldwide.
China is working on its own digital currency
The Chinese central bank has been working on developing its own digital currency for some time now. Huang Qifan, vice-president of a think tank close to the government, said a few weeks ago that he did not think much of non-state organized crypto money like Bitcoin or Facebooks Libra. Trade in such currencies has been banned in China for two years.