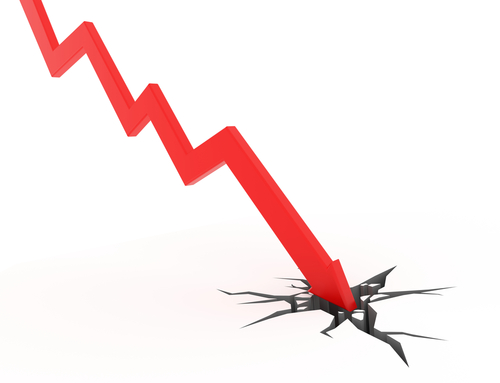 Stocks Are Favoring Bears Now but for how Long?
Although the markets are down around 2% as I type this they are just less than 5% from all time highs. There is now full fear in the US markets as volatility is at years high. With extreme evaluation in the market there maybe more pain to come. Just look at the SPY on a monthly chart from 1994 to today. Clearly it has went parabolic and all ups must come to an end. Still even with today's drop bulls are the clear winners.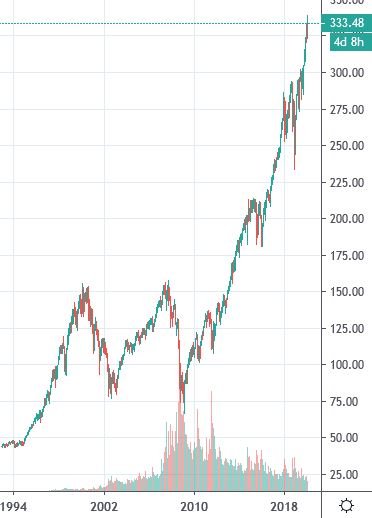 What I am interested in is when markets stabilize and be able to go long again. The VIX index is at extremes but not peaks. VIX at high of 23 is still lower than what we faced last September.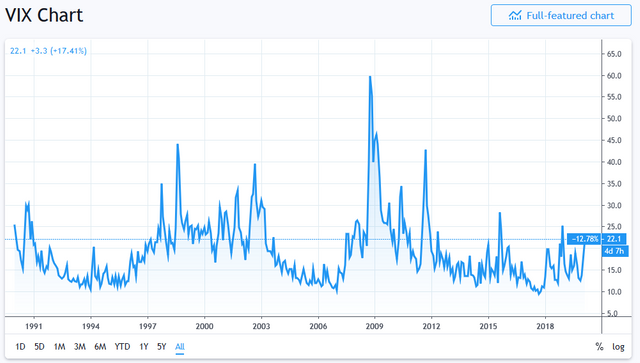 The Put to Call ratio on options is at 1.16 but also not at near peaks seen in past down turns.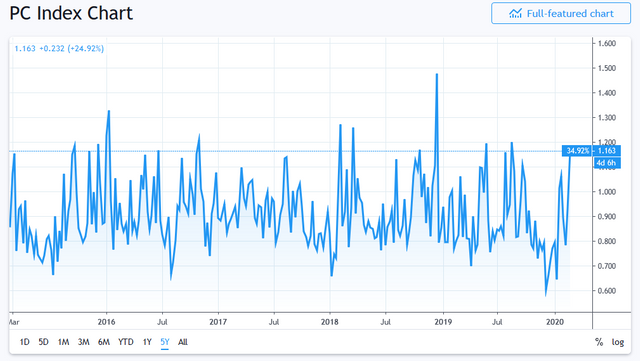 Bonds and Gold are mooning and there seems to be some follow thru as RSI and MACD are still sloping up in both TLT and GLD. The argument between who is right- bonds or stocks, has officially be settled. Investors have been piling up in both asset classes but as of today TLT is at all time highs while stocks are falling.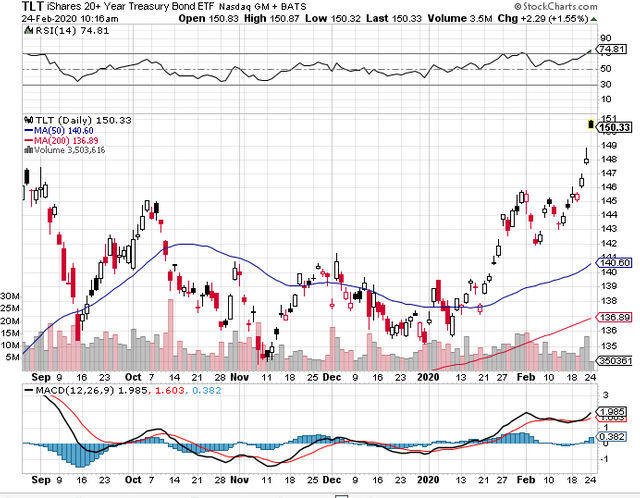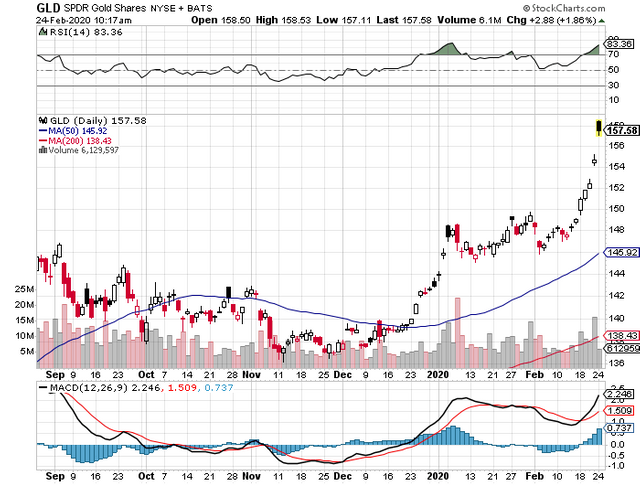 Predictions....
Markets are in fear mode now since the fear of Coronvirus has increase beyond China. The reality is when people are forced to stay home and not work the productivity and value of assets drop. We are at the beginning of some very painful reality of asset prices readjusting to the down side. The unknown though is how will governments and central banks intervene if and when prices fall too far. The unknowns are too risky to make short or long anything right now. US bonds will be safer bet as interest rates continue to have to be lower to increase liquidity. In relative terms since many countries are in zero to negative interest rates the US provides one of the better return rates still so likely more money will be infused into the bond market with all this uncertainty.
(edited) As the day has progressed I am finding something very interesting that about bonds being too high. The fact that we are at historical low rates on 10 year treasury being below 1.40% is a sign to be bearish on bonds is overlooked by the fact the current monetary policy and global liquidity has caused this runt. 1.4% is much more than a lot of other countries. Historic low won't mean much if everyone else is lower. FED has the ability to still lower interest rates as they have yet to be zero. Can this be even possible? To see US bonds breach all time lows even further? Of course! Why else has bonds been at bid for so long even though stocks were running up. The only way I see bonds yields rising is if the economy is healthy either because government intervention has stopped or the evaluation of stocks are back to normal.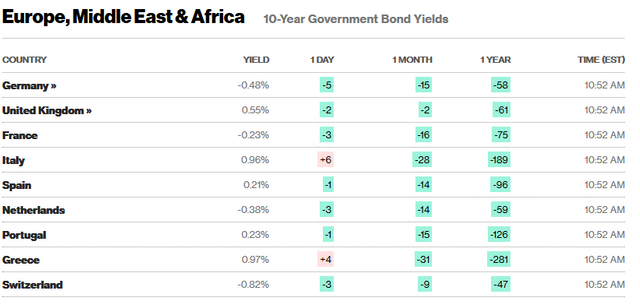 Posted via Steemleo