In 1916 the design of Adolph A. Weinman was selected for the new half dollar motif to replace the Barber design which had been in use since 1892. It is called "Walking Liberty Half-Dollar"
They were struck with some interruptions from 1916 to 1947. U.S. Mints that produced Walking Liberties were Philadelphia, San Francisco and Denver.
It weights 12.5g with 90% silver purity.
This is the 1945 Walking Liberty half-dollar, slabbed MS65 by PCI, the fifth/sixth third-party grading service for coins, according to the Professional Numismatists Guild (PNG).
The 1945 Philadelphia is one of the most common dates in the Walking Liberty half dollar series in all grades except MS67 and MS68. This issue was saved and it comes nice. Strike is not a problem and many very frosty white Gems exist.
Its mintage was 31,502,000 units.
The 1945 Philadelphia half dollar is one of many dates/mints in this series found with the designer's monogrammed "AW" partially or completely lacking.
The obverse depicts Miss Liberty walking toward the sun, her right arm outstretched, her left arm carrying a bundle of branches, and with a starry cape behind.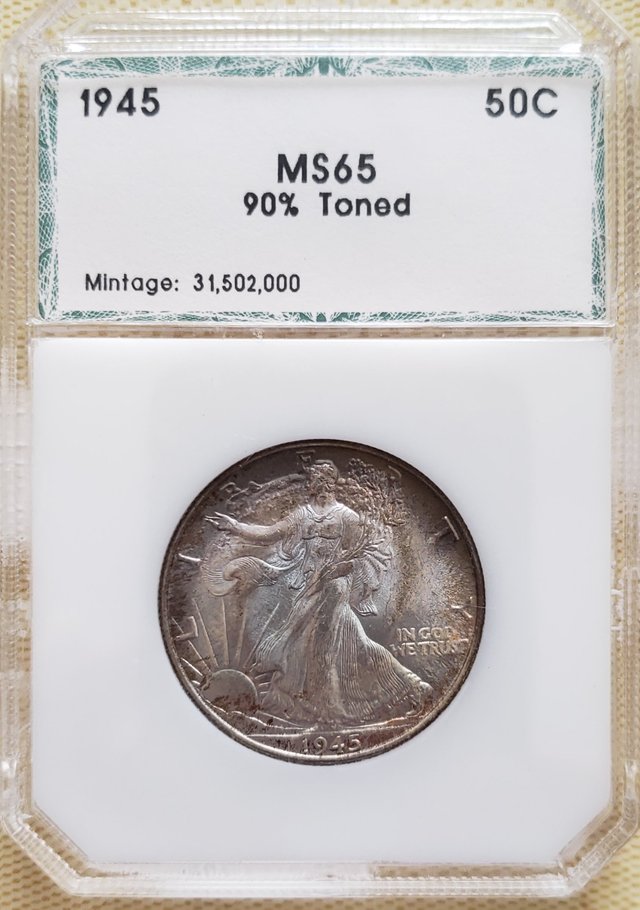 The reverse shows an eagle perched on a rocky crag, from which grows a pine branch, symbol of strength.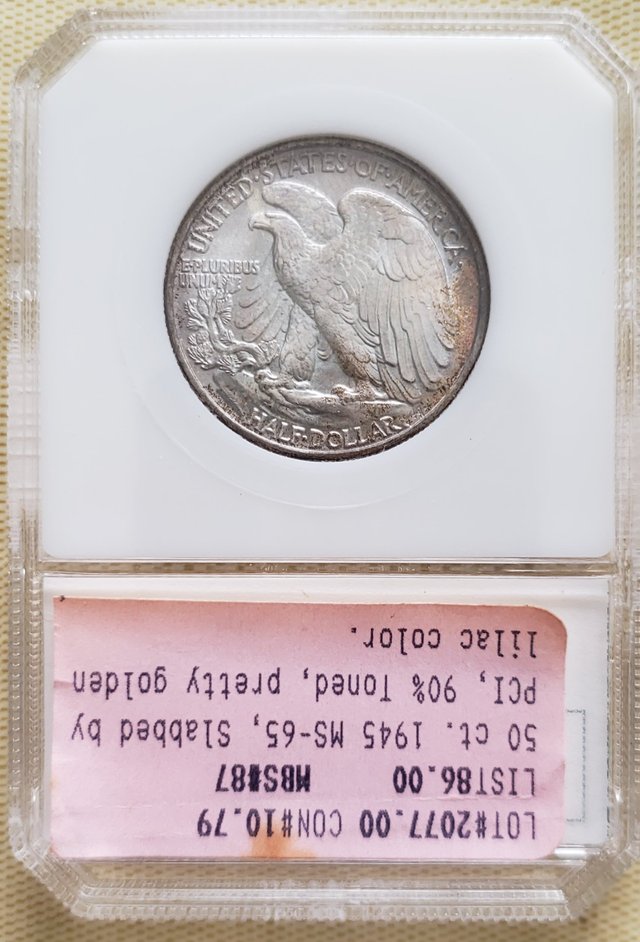 Thank you for reading. Please comment, upvote, resteem and advise me.