Donald Trump might inadvertently push cryptocurrency into the forefront for mass adoption. We have been looking for the killer application that gets the masses involved. Ironically, it might be in the White House.
We can add Turkey to the list of countries who won't bow to the whims of the United States. This, of course, has Trump up in arms.
Today, it was reported Trump is going to hit Turkey with sanctions. Cross them off the list of countries involved in the international banking system.
Add them to Venezuela and Iran.
Just consider for a moment what this means. Roughly 190M people were just tossed out of the International banking system. There will be no Swift for them.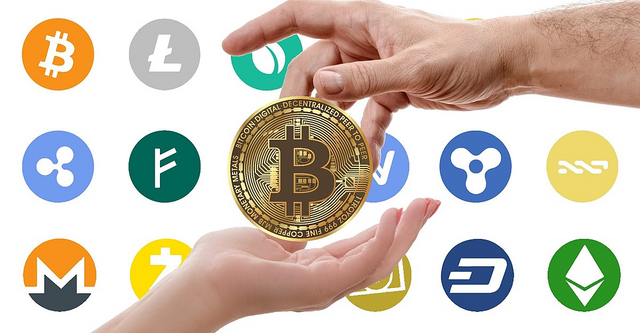 Source
At this pace, if he doesn't get himself removed from office, he might exclude half a billion people from the Swift Network. Come on Donald, I am sure Japan doesn't make you happy. There are another 125M people who can be cut off from global finance.
Between the military industrial complex and the bankers, it is no wonder the future of cryptocurrency is so bright. These people simply cannot help themselves. Their insatiable need for power and to destroy anyone who does not agree with them is astounding. It is also leading to their demise.
Each time sanctions are levied, Bitcoin usage in those countries explodes. Other tokens, such as Dash, are also making headway in Venezuela. Ultimately, the more people who are tossed out of the system, the more options they are getting.
A number of Turks were already upset because of their own government. It was reported last week that 4M bank accounts were frozen because people owed the Turkish government money. Even under the threat of sanctions, the corrupt banking system keeps at it.
The sad truth for the establishment is their system is not that good. One of the main reasons why cryptocurrency is such a threat is because it is a better product. Removing all the friction that comes from "middlemen" makes for a much more efficient system. It also is one that returns power to the individuals i.e. they truly own their money.
Once these people start to get a taste of cryptocurrency, will they want to return to the present system? Certainly, in the West, even if we are involved in crypto, most of our affairs are still in fiat. This is not the case in those areas where the entire economic system is collapsing. Only a fool, or someone at the end of a gun, in Venezuela would accept Bolivar as payment for anything. Most any cryptocurrency is a better alternative than that.
It is ironic how this is all playing out. The United States Government is doing its best to carry out the bankers wishes. The IRS and SEC are being onerous in the regulations they are setting down. Yet, at the same time, the foreign policy of the government is pushing those nations who are most apt to embrace crypto right into it.
The mass adoption of crypto will start in the under developed countries first. Data from LocalBitcoins shows that Bitcoin is mostly used in countries that restrict it or where there are financial difficulties.
Turkey, Venezuela, and Iran are probably not on anyone's list as top 3 economies in the world right now. No matter how they stand, sanctions will only crush those economies, pushing them further down.
Let's see that again:
Data from LocalBitcoins shows that bitcoin is mostly used in countries where it's restricted or countries with financial difficulties.
https://zycrypto.com/bitcoin-is-mostly-used-in-countries-with-major-restrictions-and-dwindling-economies-report/
Here are three economies which will fall into the "countries with financial difficulties".
This situation shows why so many are optimistic about cryptocurrency and blockchain against the present system. Those who are in power now simply cannot help themselves. Their love of the status quo is leading them to decisions which are only helping this industry. As development accelerates, the level for mass acceptance keeps dropping. Each quarter sees a bit of progress on the "ease of use" scale.
I think back to the days when the record companies were confronted with file sharing. They were hit so hard they started to sue their own customers. The stories of the parents of pre-teens being hit with lawsuits totally hundreds of thousands of dollars is legendary. These mega-corporations used their size and money to try to intimidate people who were file sharing.
The only problem was thatit did not work. This only fostered greater usage which ended up pushing the record companies into a deal with Apple for the IPod. Apple made out like bandits and the record companies, those that did not end up bankrupt, lost money on their recorded music for 18 years.
What starts out as a trickle often ends up as a flood. Cryptocurrency is at the trickle point right now. However, push another couple hundred million people to the brink and cryptocurrency might look very attractive.
The central banks of the world are doing their best to bring this into being. With global economy that is teetering, it is only a matter of time before many countries are hurt really bad. When that happens, expect people to try and preserve their wealth. I can tell you that real estate and the stock market are not going to serve those ends since they are already in bubble territory in many areas.
Between Trump, the bankers, and the military industrial complex, how can crypto not succeed?
These people are doing the heavy lifting for us.
---
If you found this article informative, please give an upvote and resteem.