Waited patiently for a few days and seems that the market is still recovering from the last bitting-dust experience.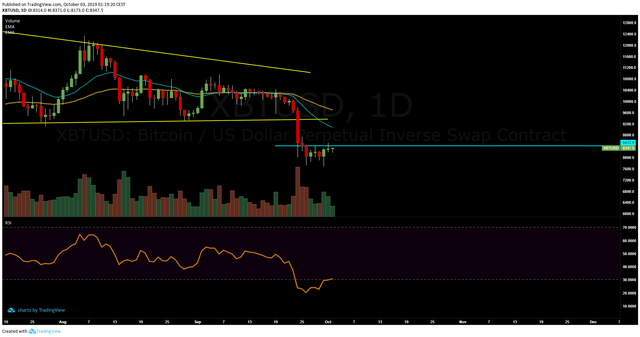 I'm still holding into my long position (open at 8411 without leverage), currently at a rough -0,5%
Frankly curious to see how this last trade play out. Definitively the patience is something that I have to work on.


Steem on!
You can follow me on Twitter