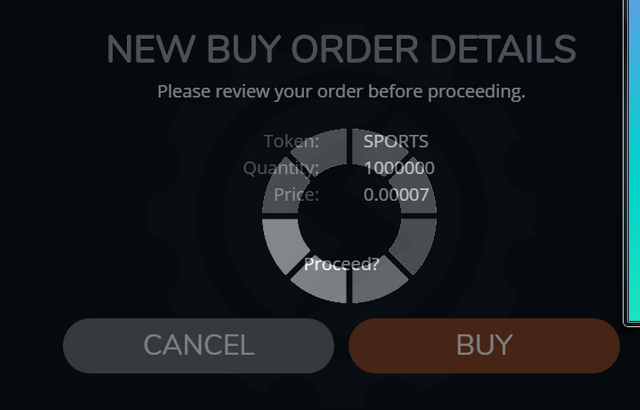 Here is the link to the successful purchase of 1,000,000 (One Million) SPORTS tokens. I bought these tokens at the rate of 0.00007 steem and all will be powered up for quality #sportstalk curation.
There are fears surrounding the Steem-engine tokens market and many are dumping their tokens on daily basis. Most SPORTS whale accounts are powering down and this shows their giving-up on the potential of SPORTS.
We all know that investment is a risk , expecially when it comes to cryptocurrencies that people predictions are not very reliable.
I had earlier declared my position to hold a stake of 10 million SPORTS soon and I think it's a good time to advance towards that. All the tokens purchased will be powered up. All the tokens are for curation.
I am not losing the vibe about finally seeing the Nigerian Professional Football league teams join us here on Steem. This is the best platform to reward fans.
Let's be very hopefully that these trying days surrounding Steem blockchain will soon be over and we will be glad that we stayed and still invested.