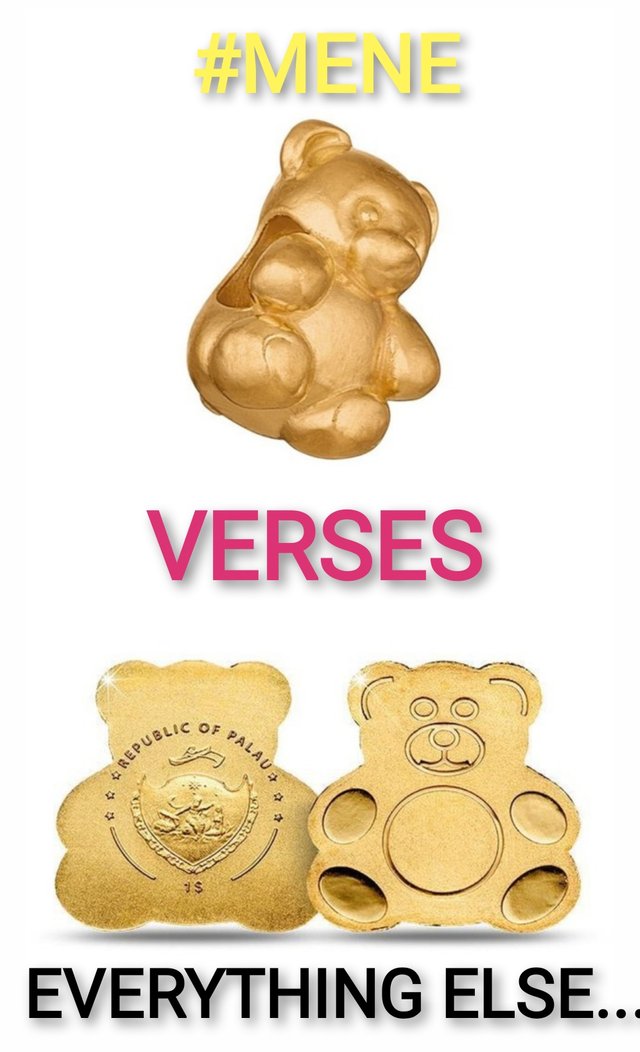 I wrote a little #menemonday blog yesterday, asking which do you prefer - GOLD or PLATINUM?
Then just as if fate was pointing me in the right direction for reassurance that #mene24k is the only way to go, I had an email from a "coin dealer", here in the UK, asking me to check out their unbelievable BLACK FRIDAY WEEKEND DEALS!! When this little fella caught my eye: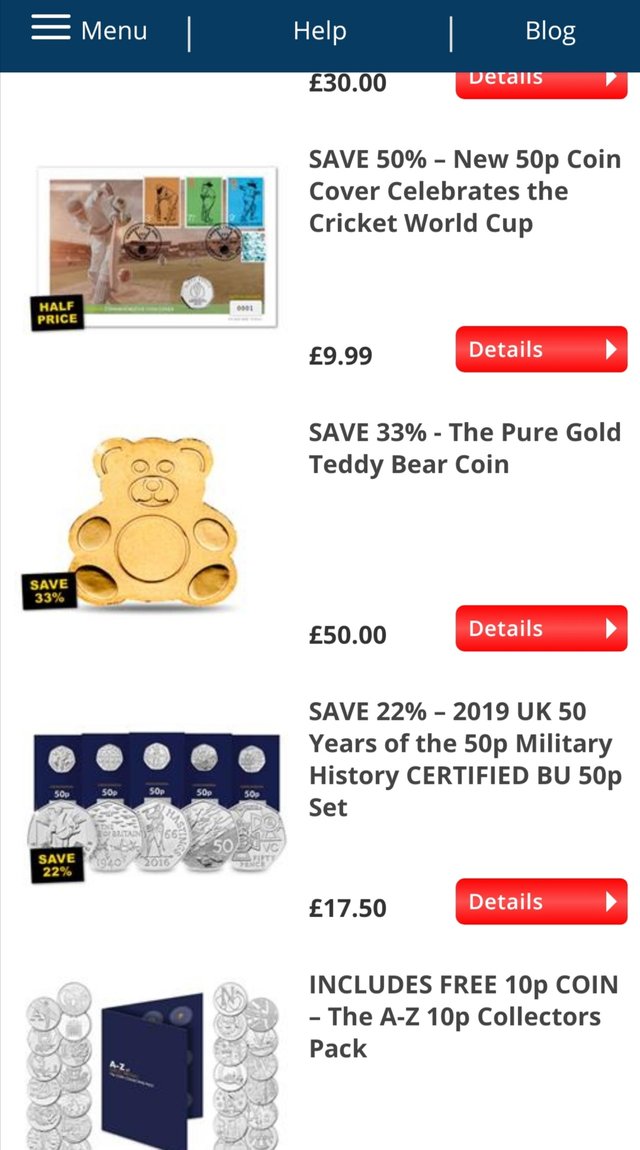 A pure gold Teddy bear for just £50 ($64.75US).... Not bad, let's see what you get for your money.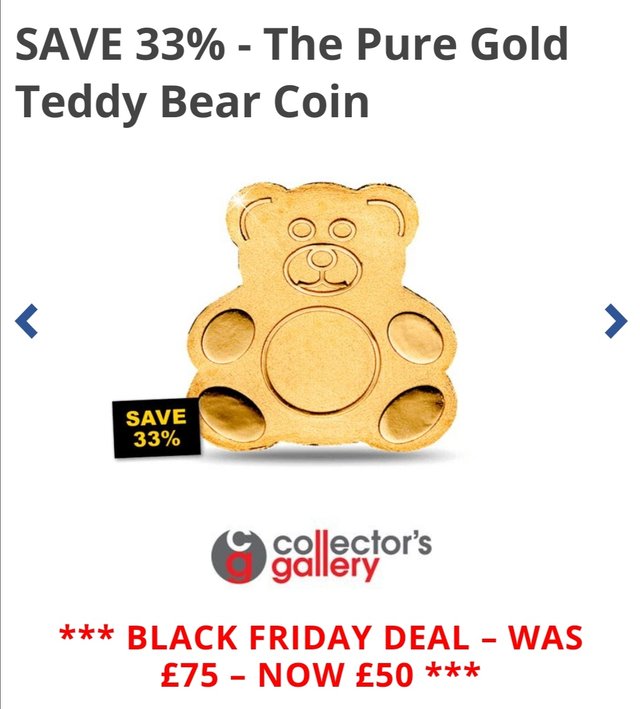 Amazing!! Save 1/3, that's a massive £25 OFF, just £50 for a great little, cute Teddy bear. Mrs W will love that.
Hang on a minute, where have a seen something similar?? You guessed it #mene. So let's do a quick little comparison to see how they match up.
FIGHT!!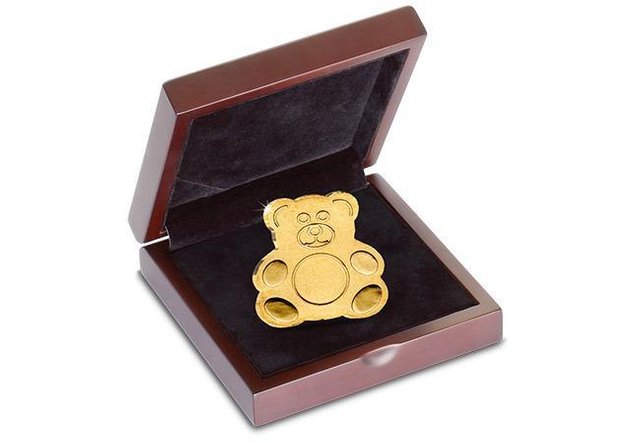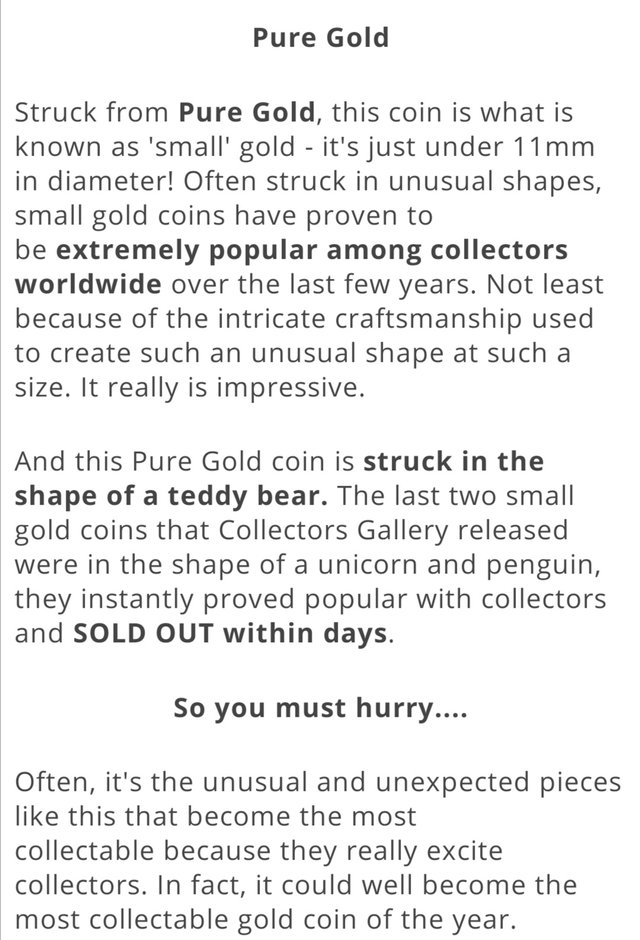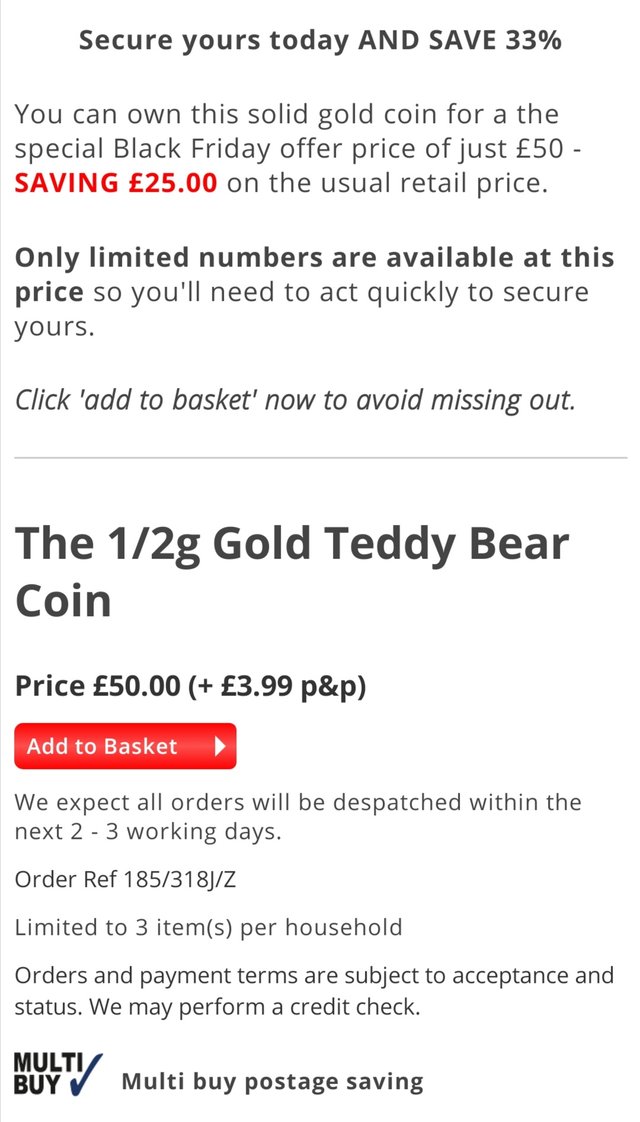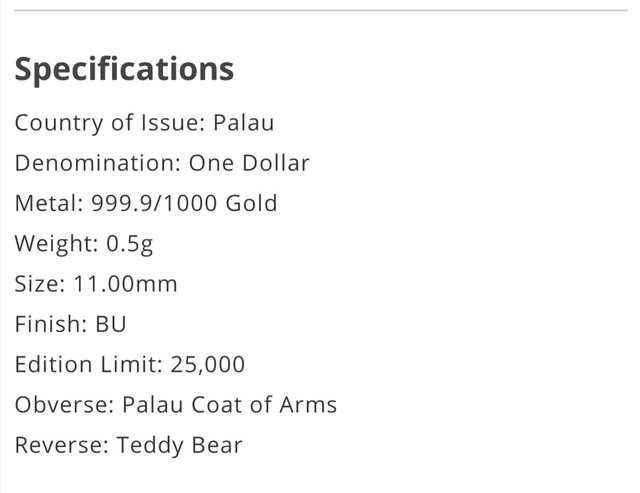 First thing I noticed was the weight. Only 0.5g of gold.... Which would bring this coin in at £100 PER GRAM.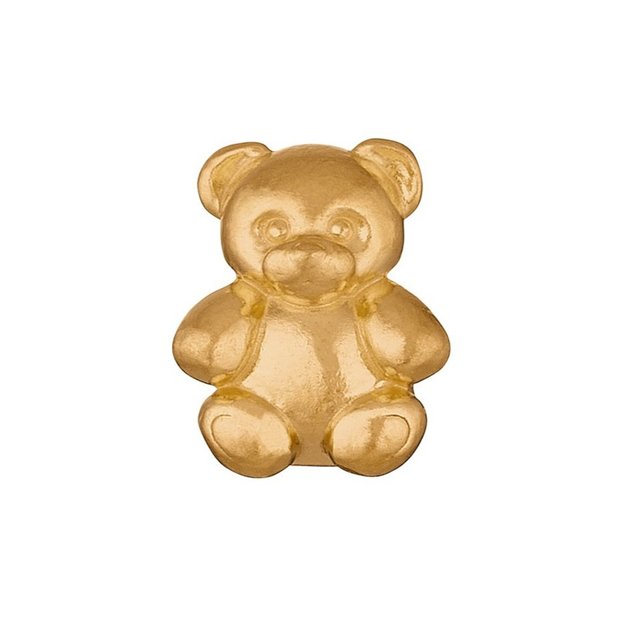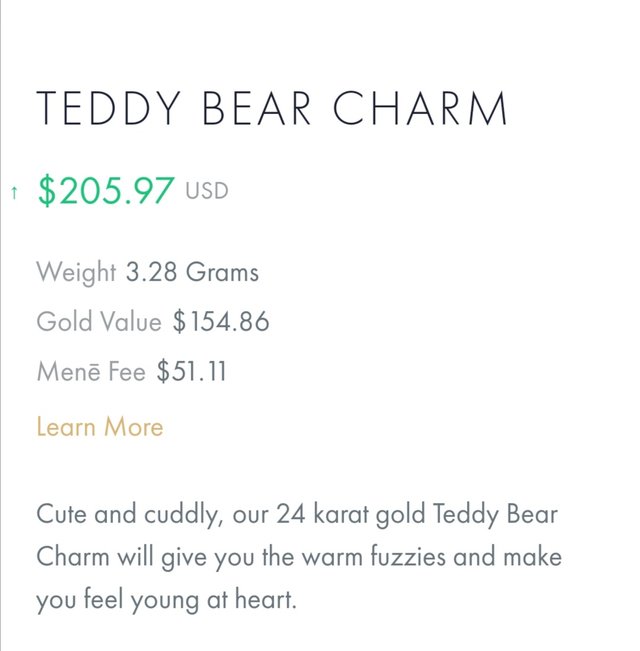 So for an easy comparison and maths, let's round this bear UP to $206.
206/3.28g = $62.80 (£48.52) PER GRAM.
Thats an incredible saving of over £50 per gram weight. So for a comparable example, if we scaled up or bought the equivalent weight of the Teddy bear coins, we would need to spend a whopping £328 ($424.73US) to get the same amount of gold as the mene bear has.

Which would you rather spend $206 OR $425??
Surely there's only one answer and it has to be #MENE.
Sign up today and get an instant $5 credit by following my LINK.
With Christmas fast approaching, give that special someone in your life a gift that will never rust, tarnish, break or fade. Gold will last a lifetime and shows you really do care.