Space/Time Reality - Jamaica, Planet Earth/6:40am, CST, Thursday, October 31, 2019
On or around Tuesday, October 30, 2018, amazingly one year almost to the day, I played my very first Steemmonster battle.
It was a conscious, very deliberate endeavor to relax and let go to enjoy pure, sweet, unadulterated, clean, playful, gift-that-keeps-giving Steemmonsters fun.
This game helped me heal, strengthen my Winner mindset and prepare to take on scary next steps in real life.
Welcome to my Steemmonsters world.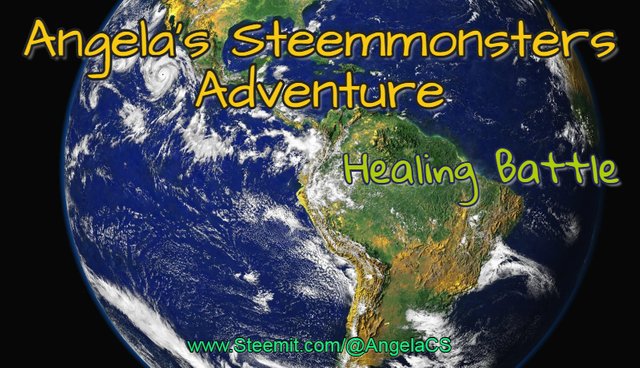 Hello there STEEM and Steemmonster Fam,
It's been a long seven months since my last post on Friday, March 29th!
I knew I was going to take a break from posting, but had no idea it would be so long.
Nor did I intend to stop playing Steemmonsters for almost as long.
I've missed Steemit and I've missed my Steem Family!!!
What I found interesting a couple months ago was that all of a sudden, straight out of the blue, on a day I just got too stressed working on a project that didn't seem to be getting anywhere, I opened a new Chrome browser tab, clicked on the bookmarked Steemmonster's tab and started playing.
Just like that!
After a few rounds, I grinned, feeling much better. Then I remembered the then odd choice of 'Healing Battle' sub-title that I added to my Steemmonster post header graphic.
After that first, relaxing return to the game, and winning a few end of Season cards since I'd logged in near the end of one, I tried to play at least once a week. The plan was to write a post at the end of the following Season but I lost the screen grab then just didn't get around to posting for the Season after that.
I was tempted to put this post off too but just couldn't. It's been way too long.
In the meantime, I have been reading up a bit on all the changes here on Steem. Still not caught up. Seems to be a lot.
But I've been so happy to find my fav Steemians like @lynncoyle1 and hubby, @briancourteau, @davemccoy, @abh12345, @PaulaG, @samstonehill, @pifc, @surpassinggoogle, @cicisaja, @josediccus and @mermaidvampire and so many others. My apologies for not listing everyone.
I'll continue to come in every week or so to resteem posts by everyone. Sometimes when I do come in, I can't find a current one, but will keep checking each time. Every one of you add depth, diversity, your gifts, love and passion to our collective home here. Such wonderful service to and for our Steem and planetary homes.
I'll also try to comment more to increase engagement. Even if it takes a bit of time to catch up with everyone.
My favorite question again.... has anyone mastered the clone production thing yet? I need at least six. To start. ;)
Anyhoo, before I run off, let me share the screen grab picture of last Season's rewards that I collected earlier this morning.... It was quite a good haul and I am grateful.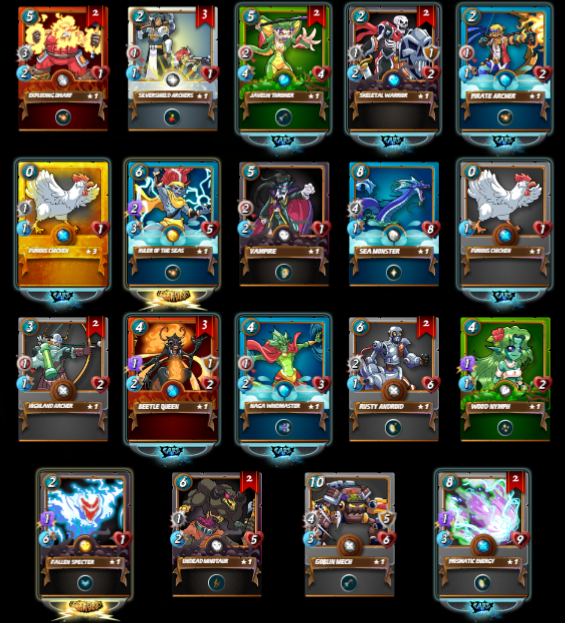 And gratitude is what I'd like to end this post with.
I am so grateful for my Steem home.
Even though I haven't been here as much as I'd like and certainly haven't connected with my fav peeps for so long, I'm so grateful to be know that my sweet Steem haven is here. So happy and grateful.
Bless you, create a great end of week and brand new November 2019.
See you on Steemmonsters if you play and talk soon.
Angela
PS Do you know and use the powerful forgiveness and gratitude Ho'oponopono relationship and personal healing technique? It's a simple 4-line exercise you can use for yourself and others, including horrible news and world events.
Here's the four line exercise:
"I'm sorry.
Please forgive me.
I love you.
Thank you."
And here's my early, first post-HF20 Ho'oponopono inner detox five minute freewrite:
https://steemit.com/ulog/@angelacs/angela-s-five-minute-freewrite-12-day-341-prompt-detox-tuesday-september-25-2018-ulog-29

Copyright @ Angela Chen Shui.
All Worldwide rights reserved.

Main graphic source, unless specifically stated otherwise, via my Stencil account or personal info screen grabs. #Ulogger footer via @phantum04, page dividers via @kristyglas.