I finished the Water splinter quest rather quickly today. It is my strongest hand. Then I wanted to push from Silver I to Gold III level and managed to do that after several matches.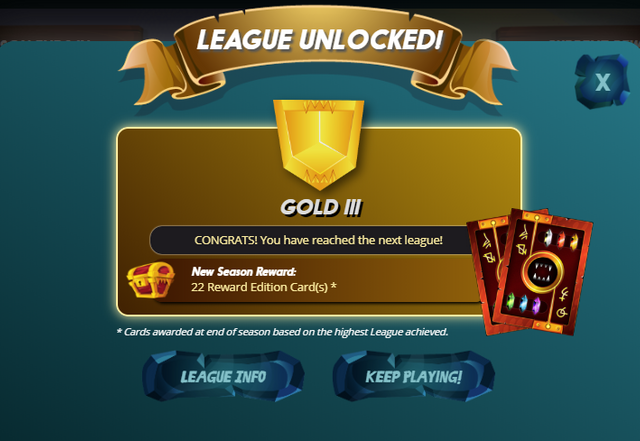 ---
Quest rewards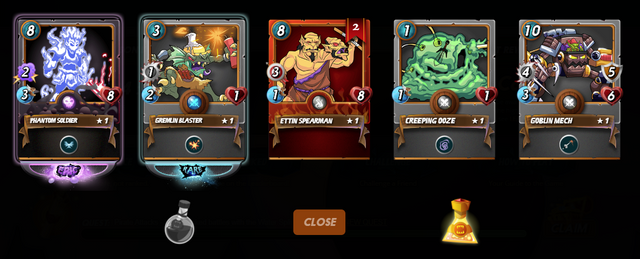 Epic and rare. A decent loot.
---
Upgrades
Spearman, a new reward card got upgraded to level 3.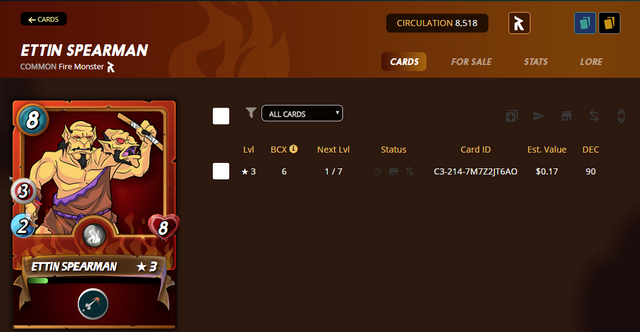 ---
Next?
22 hours until the next quest opens and seven days to the end of the season. Before New Year :)
---
Better and better