My second-best team - Life Splinter - and a quest done in seven matches.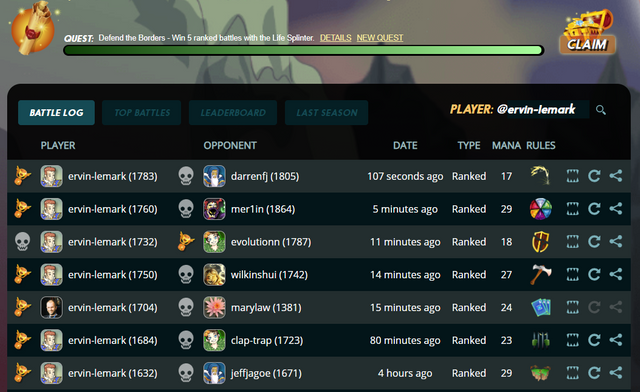 I am still at the Silver I league with 117 points, of the gold level. I won't play further to reach the next level and get more reward cards since I have more important work to do.
So, let's draw the rewards ...
Is it OH or EH?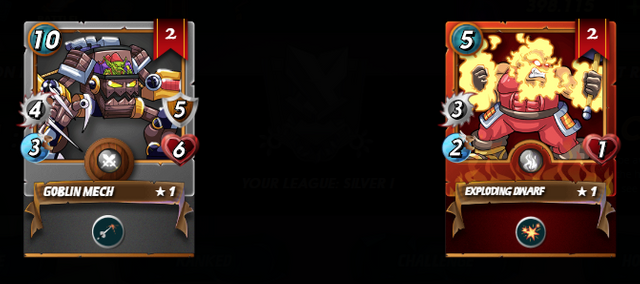 More EH I would say.
No upgrades after these rewards, as expected.
I could immediately play further to end the quest with the Death splinter. No! Let's try the luck and get another splinter for the quest. It is ... Fire. OK. WIll do it tomorrow.
---


Join Actifit program, stay fit and earn crypto - STEEM, AFIT, AFITX, PAL, SPORTS, ...
Vote for Actifit as a Witness
Official Actifit links: Discord | Website | Android app | iOS app | FAQs | Text Tutorial
Disclaimer:
I am a long-time Actifit user and ambassador for the program. Please, ask me anything about it.


Better and better
---