This quest was played with my favorite splinter and the strongest team - Water.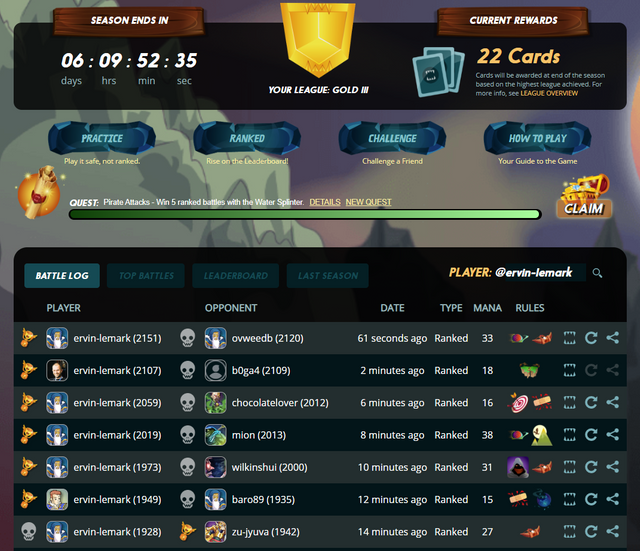 One loss, right at the beginning, one bye, five wins. All in fourteen minutes.
I decided not to push for the Gold II level which is 49 points away.
Instead, I will draw the rewards, publish this report and go to bed.

I'll sell the Bogeyman and keep the others.
Nothing worth reporting after I've combine dthe cards.
So ... good night, my friends.
---


Join Actifit program, stay fit and earn crypto - STEEM, AFIT, AFITX, PAL, SPORTS, ...
Vote for Actifit as a Witness
Official Actifit links: Discord | Website | Android app | iOS app | FAQs | Text Tutorial
Disclaimer:
I am a long-time Actifit user and ambassador for the program. Please, ask me anything about it.


Better and better
---