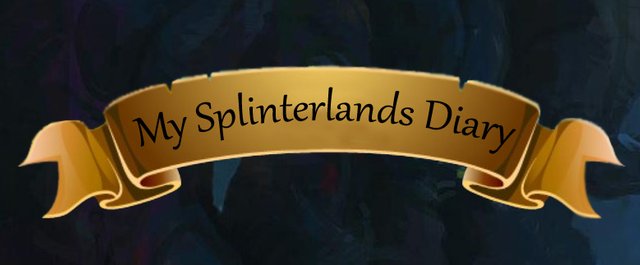 My Daily Quest mission was to win 5 matches with the Water Splinter. I could win 8 out of 14 fights. Think it could have been some more without focussing too much on my quest splinter. See my rewards below.
Nice was that the Untamed pack I got as mystery reward included a legendary.

Meine Daily-Quest-Mission waren 5 Siege mit dem Water-Splinter. Ich konnte 8 meiner 14 Kämpfe gewinnen. Vermutlich wären es noch ein paar mehr gewesen, hätte ich mich nicht mal wieder zu sehr auf den Quest-Splinter fokussiert. Meine Rewards findet ihr unten.
Cool war die Legendary, die sich in meinem Mystery-Reward (Untamed-Pack) versteckt hatte.

League: Champion III
Reputation: 4161
Total fights: 14
Victorys: 8
Defeats: 6
Draws: 0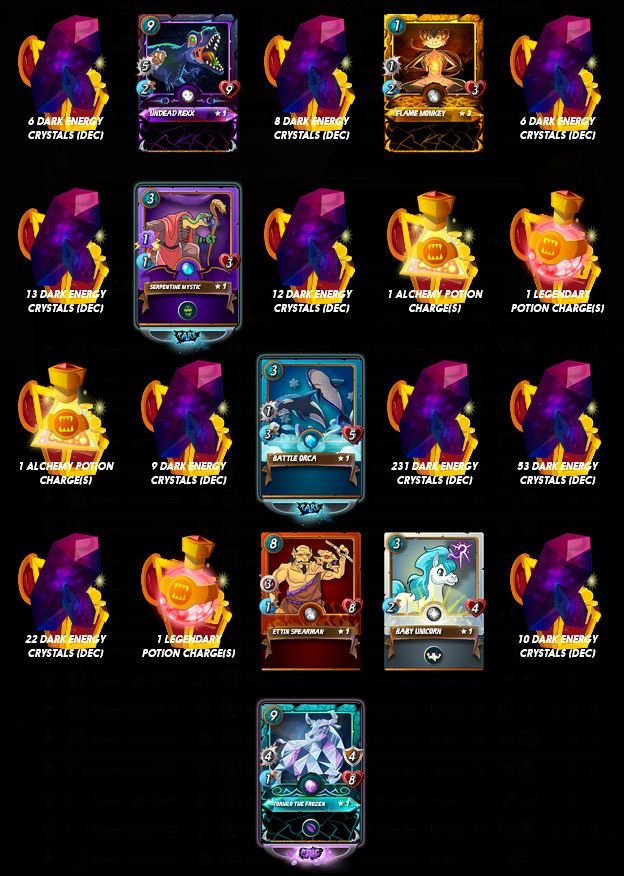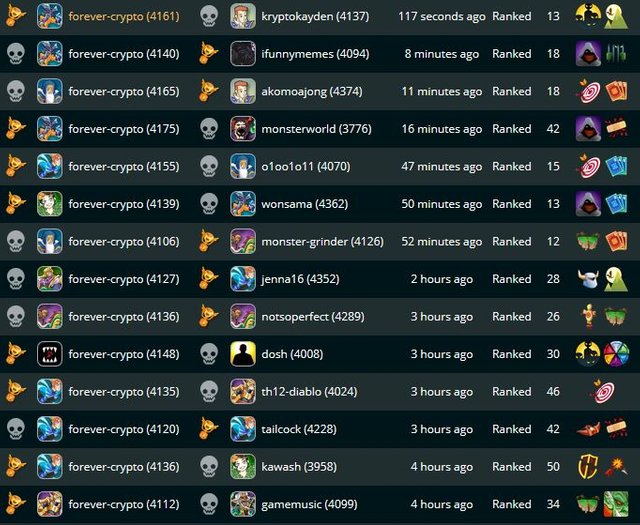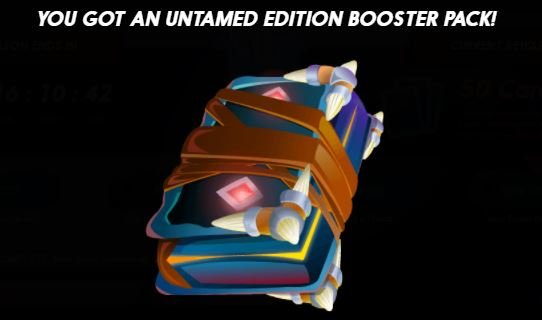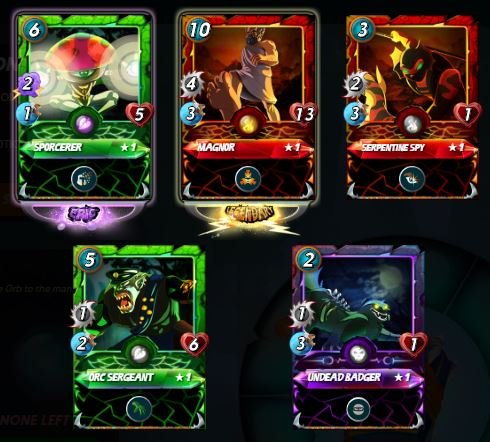 !!! Steem on my Monsters !!!