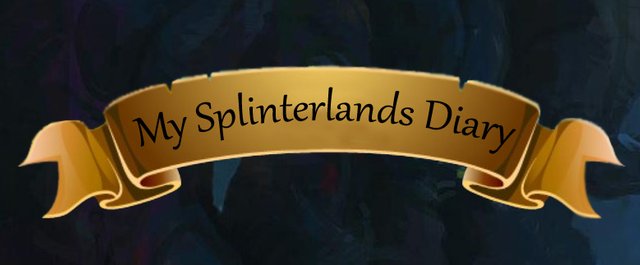 My Daily Quest mission was to win 5 matches with the Life Splinter. I won my first battle and lost the second one. I won my third battle and lost the fourth one. I won my fifth battle and lost my sixth one. What do your think happened next? Wrong! I won the next two battles and completed the quest. With my last fight I also stepped up to Champion II. See my rewards below.

Meine Daily-Quest-Mission waren 5 Siege mit dem Life-Splinter. Ich gewann den ersten Kampf und verlor den zweiten. Ich gewann den dritten Kampf und verlor den vierten. Ich gewann den fünften Kampf und verlor den sechsten. Was denkst Du, ist wohl als nächstes passiert? Falsch! Die nächsten beiden Kämpfe gingen an mich, und das Quest war erledigt. Zudem gelang mir mit dem letzten Kampf der Aufstieg in Champion II. Meine Rewards findet ihr unten.

League: Champion II
Reputation: 4216
Total fights: 8
Victorys: 5
Defeats: 3
Draws: 0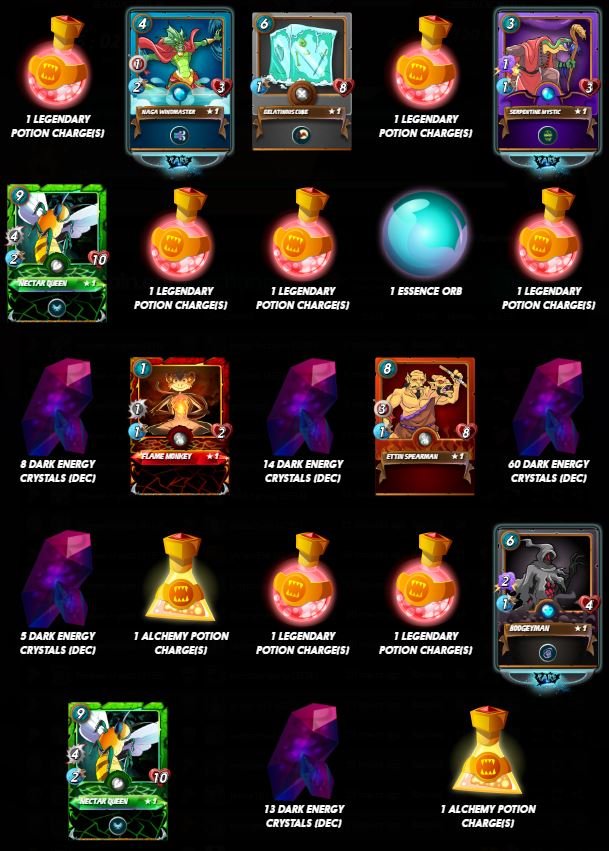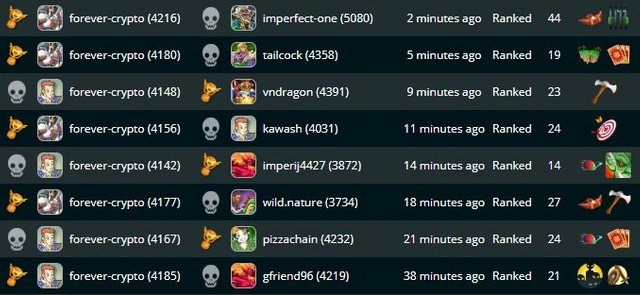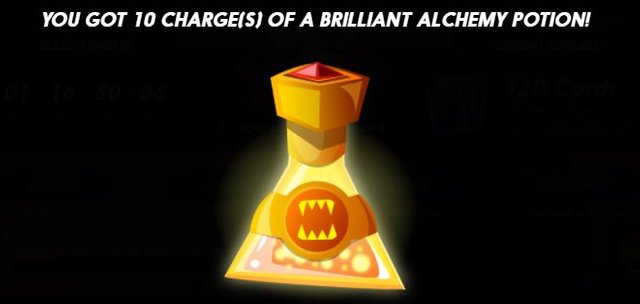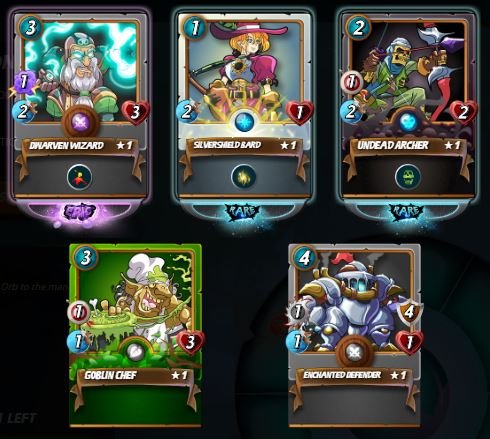 !!! Steem on my Monsters !!!