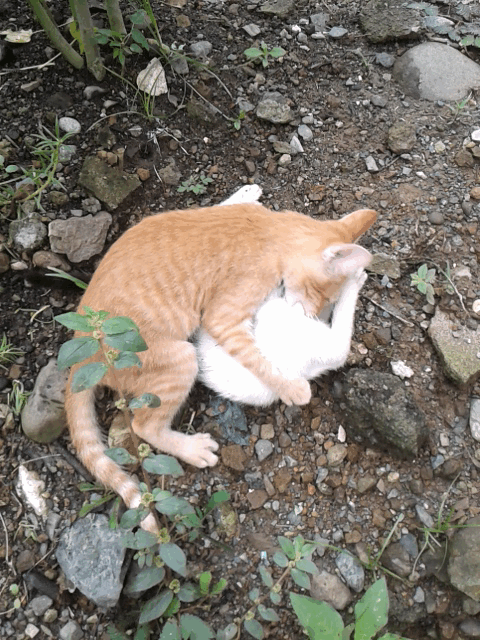 Mr. Bones was almost a two months old with us before Bullet came he's so fond of Bullet then one day Bullet was lost and our little orange Bones was sad he keeps on looking for tiny Bullet and crying and skips his meal and was feeling sick and always sleeps at the corner.
Three weeks had passed our Bones gets a chance to jump on the other fence and wandering at the neighborhood for five hours, my brother was about to check at the neighboring houses but to his surprise the orange kitty was jumping and running towards him like a rabbit and looks so happy then our Mr. Bones was playing the toys under the sofa and he really was very cheerful and then...Bullet appeared.
The little kittens rans fast outside and that gif happens!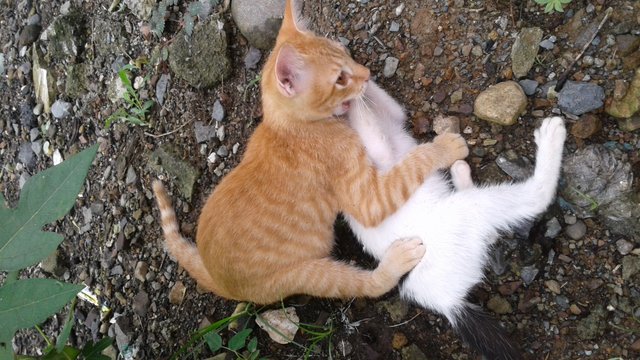 meow!
from
Mr. Bones =^.^= Bullet