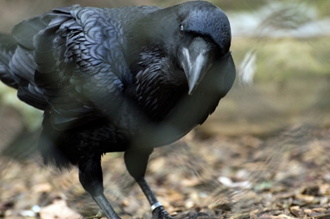 The Raven by Jenla license Pixabay
" Blackbirds tend to like shiny objects" ~ The Bloody Raven
The Search for my Avatar Coin Video
A few years ago I was asked, "If there was one coin that best represents you what would it be?"
Back then I began my passion for Stacking and collecting silver and an already established YouTuber, the Silver Diva, helped encourage me to share the highlights of my Stacking adventures with the community.
I've followed many other channels and said to myself that I needed to have a different style. How many versions of can one watch of the same coin on YouTube? How about one more?
Before my Stacking career, even before my nursing career, I had this voracious indulgence in reading Historical Romances, my way of escapism from my circumstances and my struggle with depression. It wasn't expensive as I could get these paperbacks at five for a buck at a used bookstore I frequented. Castles, Knights in shining armor, women of eloquence, period costumes, faith and tradition, good versus evil, forgiveness and revenge ,political intrigue, high stakes, epic battles and the romance themselves. Steemit became my opportunity to write along those lines, it's just I haven't got the romantic parts.
2015 20 Dollars – The Raven: Story of the Northern Lights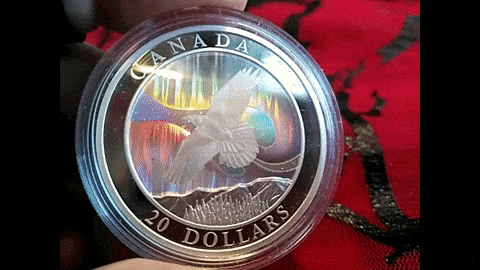 0.9999 Fine Silver, 31.39g, 38mm Diameter
8500 minted by the Royal Canadian Mint
Issue Price $109 CAD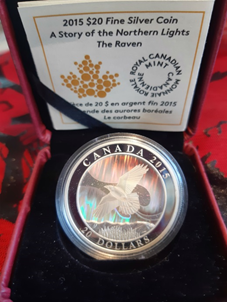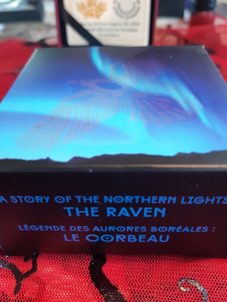 1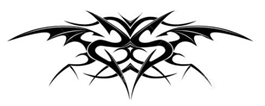 R
The Reminisce
I am born in the year of our Lord 1482, I Taska Menine, daughter of Lord Grigory and Lady Anna Menine, and sister to Grigory II of the Menine fiefdom of Khazria. I was but ten years of age when my Father is betrayed just because the people loved him more than the king. The seductive whispers and scheming voices of evil men convinced the King to falsely charge my father Grigory of treason my family killed and I was sold into slavery.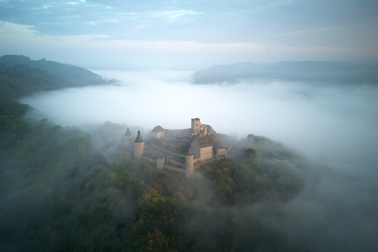 Misty Castle By Marc Marchal Under CCO Unsplash
I vowed vengeance for my family but I was powerless and in my weakness I was led to my spirit creature, the Raven that claimed to be empowered by the First Night Walkers of Ambrogio spake Machel the Despised. There he granted me his autonomy and power using it to throw off the oppressive yoke of my cruel taskmaster and fulfill my lust for vengeance but that power also came with the price as my soul is cast in lot with the eternal undead.
1958 British Columbia 100th Anniversary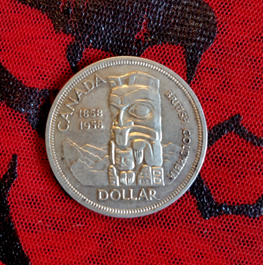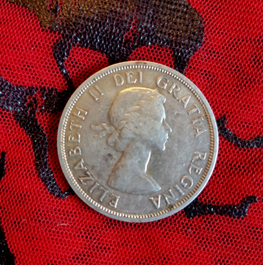 1
Reverse, also known as the Death Dollar as symbolized by the Raven.
0.800 Silver, 23.06g, 36.06mm Diameter
Reference KM 55, Schön # 56
In another encounter ordained by the nameless gods where in Roma I was adopted as Claudia by a compassionate Giovanni Auditorè Da Firenze where I first crafted my skills as an Assassin and acquired the powerful pendant of Ambrogio and forging it's cursed silver into my blade.
Silver Shield: Death of the Dollar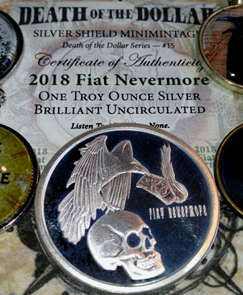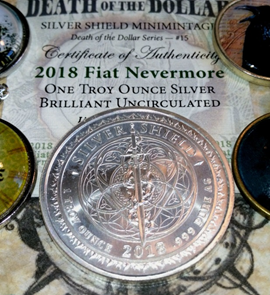 1
Fiat Nevermore 2018 My Article
For centuries since I trodden this earth on the quest to acquire cursed silver artifacts, in that time I have assumed a number in other aliases;
Teng Meng: General Cold Moon ; The Silk road.
Tigress Makarra: Captain of the Sukindar Black Archers: The Consolidation of India
Lady Teshine Mintauru,; The Karasu : Medieval Japan
Tianna Mintauru: The Bloody Raven of the South East Asian Seas.
Temm Leong Mei : The Red Dragon: The Opium Wars.
Lady Tracey McMillan of the Sky Pirates : Victorian England
Sister Teresa d'Mordecai: The Mexican Revolution
Madame Tricia Maloney: The Gambler's house - The California Gold rush.
Claudia Auditore da Firenze Esq: Mafia Hitman(woman) – Girl Friday
List is partial and subject to revision.
Thank you so much if you have been a follower of mine, please be patient as this list is a huge Work in progress.
Metals Mafia:The Bloody Raven's Halloween Special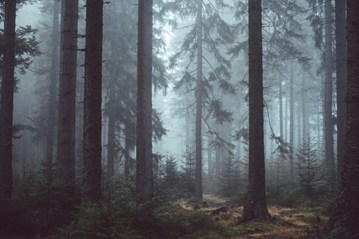 Misty forest by Free Photos under Pixabay
Thank you for coming to my blog today and have a fun and safe Hallows' Eve!
References
1. My own pictures shot with a Samsung SM-A530W
P. Image under Pixabay
R. Clip art from 123RF
W. Wiki Commons
Vampire: The Masquerade + Story Teller's Handbook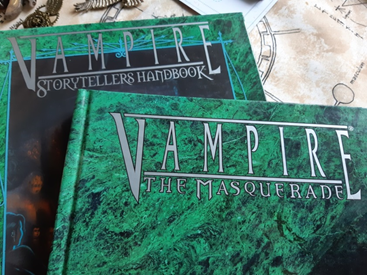 White Wolf Publishing Inc, 1998
ISBN 1-56504-264-6 WW2304
ISBN 1-56504-249-2 WW2300

R
The Bloody Raven at your service.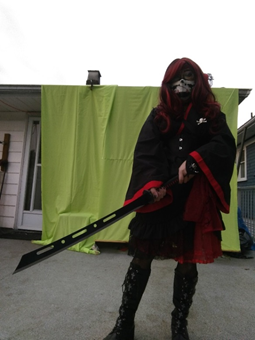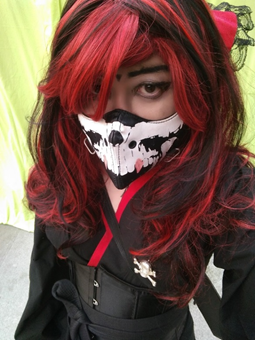 1
"Et lux in tenebris to serve laboro, sum sicarius" "I work in the shadows to serve the Light, I am an Assassin"