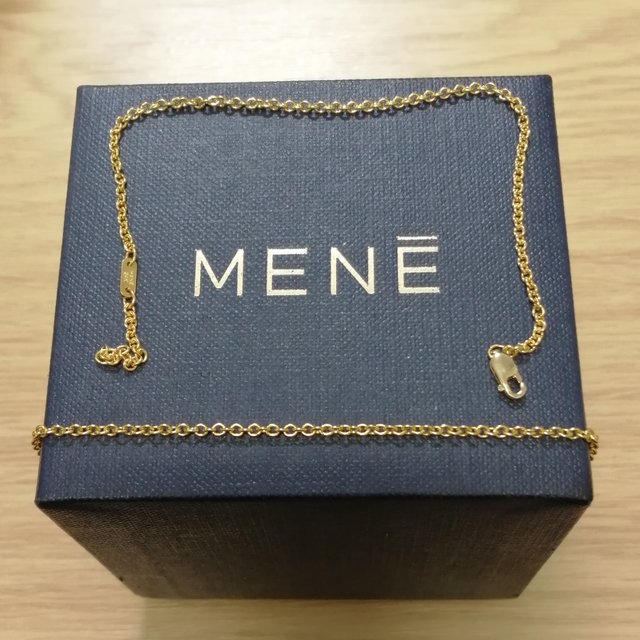 Another #menemonday means another opportunity to share with you guys and gals some of my wonderful collection of #mene jewellery.
Over the past few months, I've been focusing primarily on the amazing charm collection I've built up over the past 2 years, but today I'd like to share with you the thing that joins them all together (literally), the bracelet part of charm bracelet!

Now you may find yourself saying "well yeah, obviously you need a bracelet for a charm bracelet... Its in the name", but this part of my collection often goes without notice as most people will focus on the charms themselves.
I've been very fortunate and have been able to get 2 different types of bracelet from #mene, one for me and one for Mrs Welshstacker. So today I'll show you the slight difference between the two that makes #mene jewellery that extra little bit special.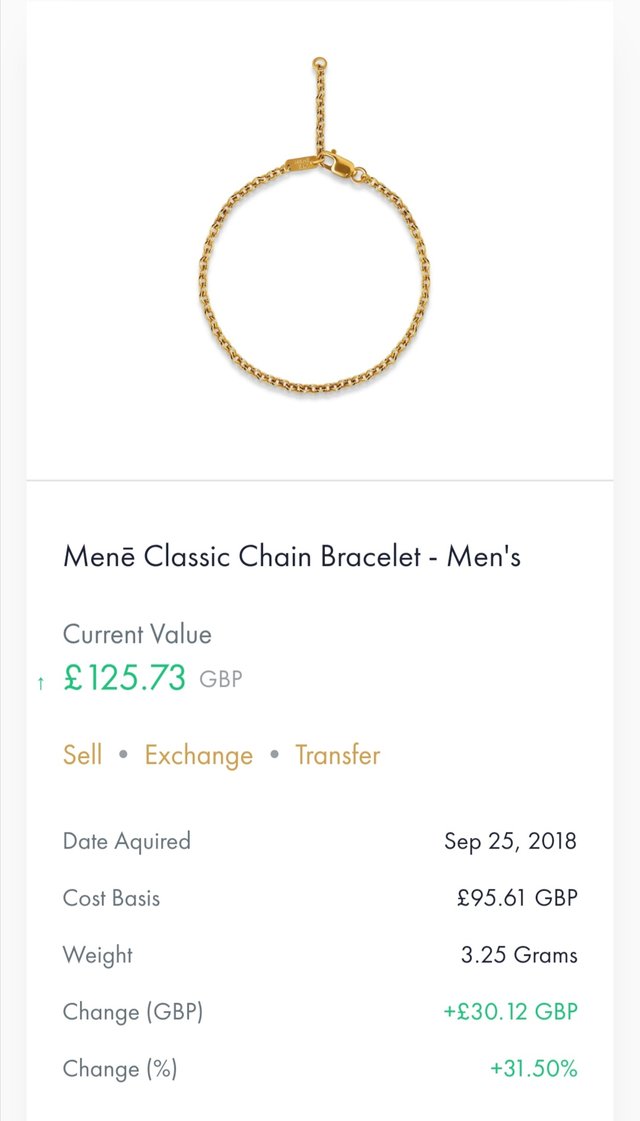 Easy place to start... Man's bracelet. 3.25g of the purest gold, which is surprisingly strong and feels it. I have ZERO worries about this ever breaking or coming apart.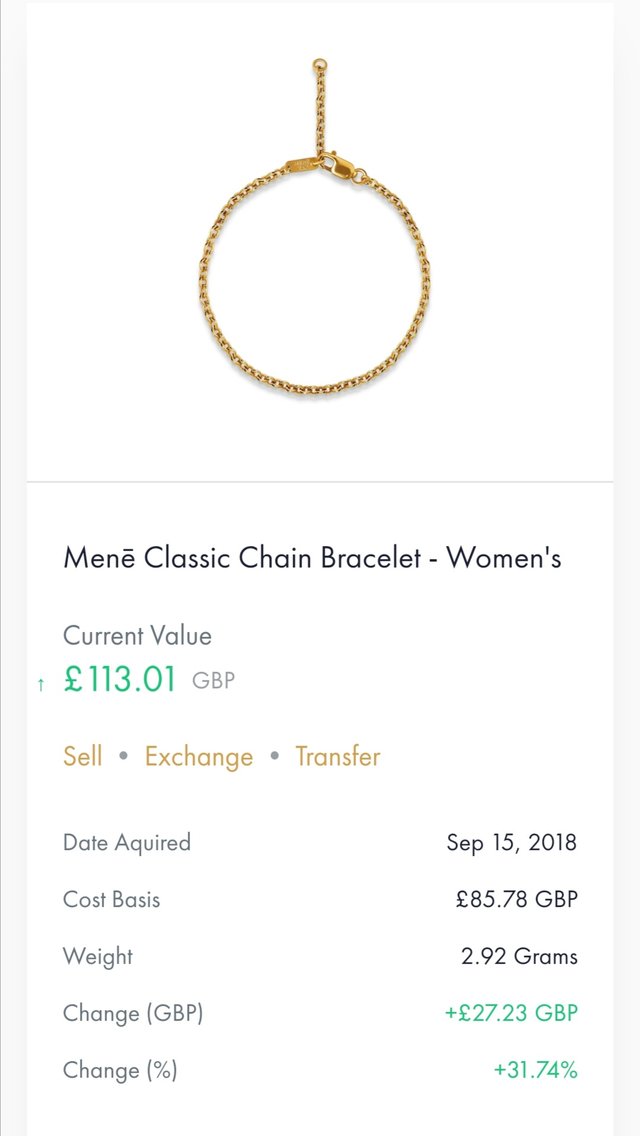 Being the fantastic parter I am, I bought Mrs W's bracelet first. Weighing in at just under 3g of gold, it was a great day in our household when it first arrived. Up until this point all of the charms I had bought her were left in the box, now she had the opportunity and ability to wear them.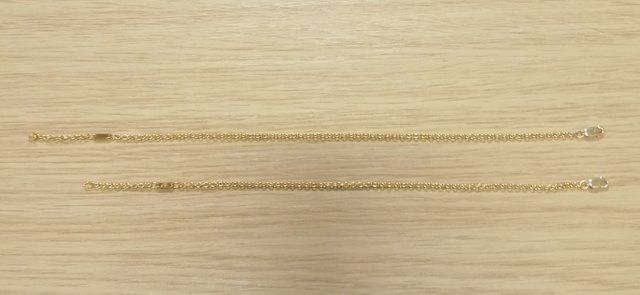 Laying them out, side by side, you can see the difference that extra 0.33g of gold makes.
Not only is the man's bracelet slightly chunkier, but it is that little bit longer which definitely makes all the difference.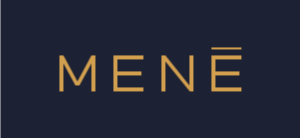 Either way, both gold chains have given me a 30%+ ROI on my initial investment.
With Mrs Ws charm bracelet practically "full", its time to think about what else I can buy to start filling my one up. With gold prices still heading up, I will definitely be buying sooner rather than later to maximise any and all future profits.
---
Posted via Steemleo | A Decentralized Community for Investors