Kudos to @steemchiller, the founder behind Steemworld.
After the HF21, I was using Steemworld.org to claim my tokens, and now I saw an extra tab where we can STAKE multiple tokens all at once.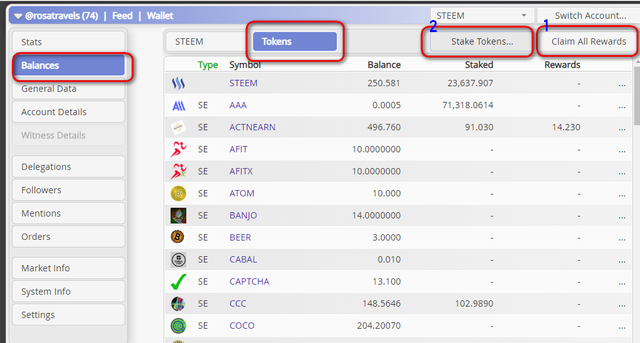 Go to Balances
Go to Tokens
Click the Claim All Rewards first! By hitting this one button, you can claim all your tokens that are on SE.
Then Click Stake Tokens.
When you have a lot of tokens to stake like I do, it is a pain in a neck to stake each one:!
Now when you Click the Stake Tokens Button, a window will open for you to stake multiple tokens all at once: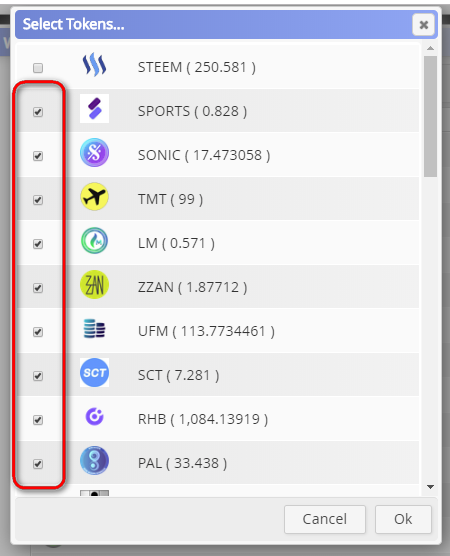 By default, they are all checked
You just need to uncheck the ones that you don't want to stake
This is really a time saver for all of us.
Thank you @steemchiller for your labor of love.
Rosa
@rosatravels
---