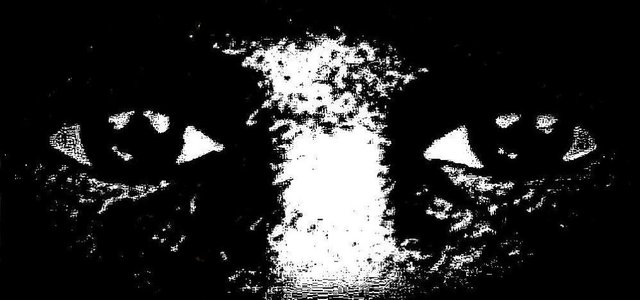 I have a friend on my contact list who loves to write poetry and a bit of lucid stories. We chat alot. He's someone who loves political science as he recently bagged a BSc degree in it.
On a very good day we were discussing a topic affecting the populace. It's a disturbing one as the land borders were closed to halt agricultural importation from our neighboring country. This has affected the local market inversely and at the same time empowered our locally produced crops since it's now the only edible source avaliable to be relied on.
After chatting for few hours, it was educative and insightful as I got to understand some salient reasons behind the move and the consequences. After a while, I digressed a bit and took our conversation to the green days of steemit and writing.
My friend is an author I introduced to steem but he left long ago when he wasn't getting the engagement and traction he needed. I later asked him if we should do a collaborative work on writing a short post together and he agreed. I for one taught that his pen will be rusty by now but nah... it wasn't. He still got the spirit of a writer sleeping within.
Below is the fruit of our work. I hope you all enjoy reading it.
A lanky guy
I sat down on a pavement with some couple of guys ranging between 17-21 probably as we watch others play football. My "team" had just conceded a goal after a streak of 4 games unbeaten and were to watch others play till it was our turn.
A lanky guy sitting close to me, kept looking and I could tell he wanted to say something to me, I wasn't ready to listen, kids nowadays are unruly and this one had shown it severally, conversing with his pairs with derogatory words on the field of play which I took upon myself the responsibility to caution them... still staring at me, he tilted his head left and right and drew a little closer to me like he wanted to stab me close. I wasn't scared though, he was unruly but he ain't a murderer and by the way, who did I offend?
Well, he ended up whispering in my ears saying "bros show me the way, I know say you dy do Yahoo" and continue muttering words in yoruba language which I can't tell really what he was driving at. I laughed and asked him to stop teasing me but he was damn serious and I had to give him a sterile stare...
The stare was enough, he backed off and apologized and said he needed money that's why...
I called him back and said go and work, be focused... blah blah blah.
I gave him all those motivational talks but I knew it wasn't gonna go far, so I did the needful. I plunged my hands into my pocket and gave him something in naira note. He was grateful and said he would learn to be hardworking.
He ended up playing for my "team" when it was our turn to play. We didn't last for 30 secs in the game as the rule of the game was to switch any team that lose the match with another awaiting team and start a fresh game with the winner and on and on until everyone wears out.
He caused the goal, I guess the joy of the naira note made him into something else. I was disappointed but relieved I could help.
The end.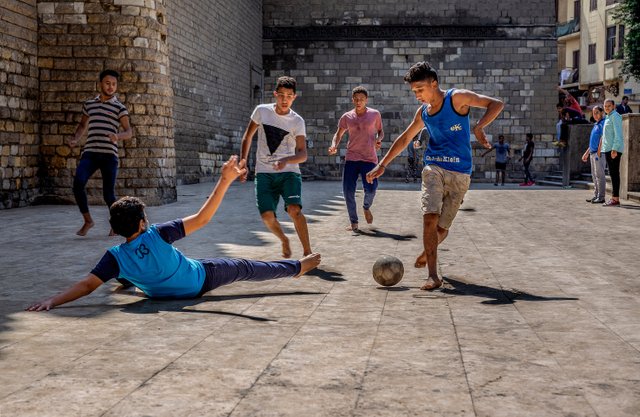 ---
| Broken English | Meaning |
| --- | --- |
| "Bros show me the way, I know say you dy do Yahoo" | Big brother show me how to earn illegal money as I know you are into internet money fraud |
---
Thanks for reading.
co-author: @akinboyewa
click the images for source
Posted via neoxian.city | The City of Neoxian