Can you see any snow? heh... neither me!
Today, winter beckoned us for a walk in the park -- looking out the window, we saw heavy snowfall, a real blizzard !! We waited until the snowfall have calmed down, got dressed and went outside ... only to see the puddles! All the fallout have melted immediately ...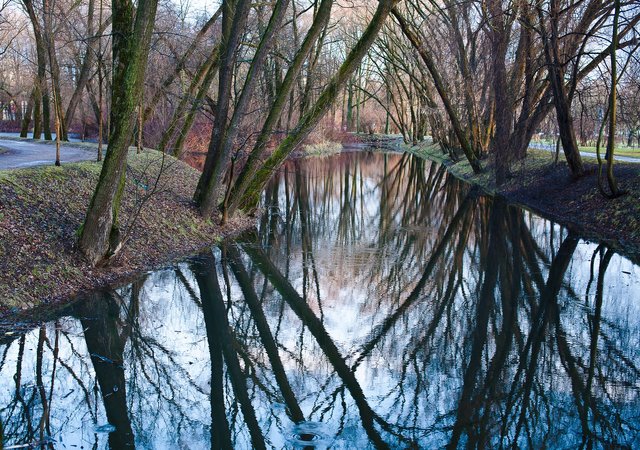 ( clickable -- better to watch in hi-res )
Сегодня зима поманила нас на прогулку в парк -- глядя в окно, мы увидели обильный снегопад, настоящую метель!! Мы дождались, пока метель утихла, оделись и вышли на улицу когда снег перестал падать... И увидели только лужи. Все что понапападало, сразу и растаяло.
Вот такие нонче зимы. Глобальное тепление, мать его за ногу. Зачем покупали ребёнку новую зимнюю куртку с капюшоном из меха натурального енота?..
---
taken with Canon 5D +Sigma 50mm 1.4
location: Park Pobedi, St.Petersburg, Russia