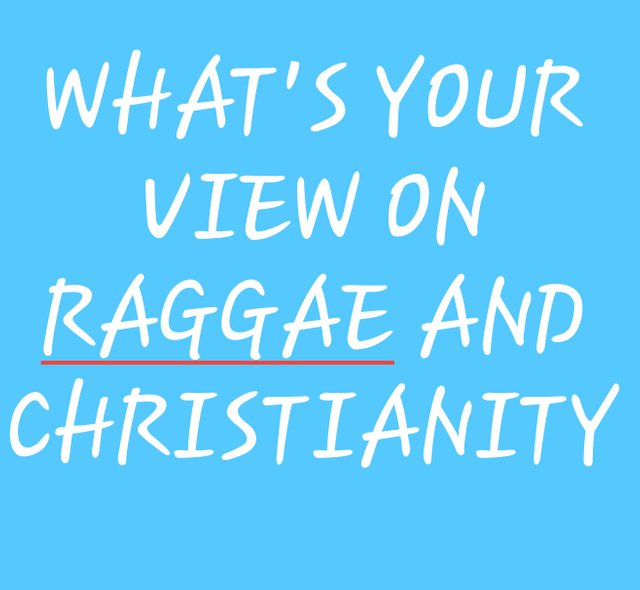 I did a whatsapp survey on people's view on raggae infused in the christian society and here are the feedback:
Mr Alegbe responded by writing that Reggae is a genre of music that originated in Jamaica.
And from my point of view most reggae music where composed from that region, bcos this are people who predominantly Rastafarian but along the line when got saved they convert most of their songs reggae gospel music.
So when one is opportune to visit sure region that is der way of worshipping n serving God in Praises. So if we here infuse it in our own style of worship is not a bad idea provided the name of God is praised and not just for singing sake.
Mr Samuel in his own view submitted that Reggae is the traditional music of the afro Americans.
Just like Juju, highlife, Fuji is peculiar to the Yoruba's.
It s the beat that makes it reggae, not the lyrics of the music.
Same way it's the beat that makes it Fuji, juju, highlife.
So, to the church, the kind of beat we adapt to depends on the style of the church choir particularly, choirmaster.
If I were a CM, my style would be highlife and reggae, cos that's the music I'm used to.
According to Prince Jossy Reggae is a style of music as hip hop,juju, Fuji, rhythm and blues are styles.
Many nation has there our style of music.....
That our fore fathers sings Fuji doesn't mean we can sing it as a Christian. Just imagine I'm from Fuji family, as a Christian what I need to do is to turn my it Christ way yo bring people to Christ. Likewise Juju,reggae, hip hop.
Reggae is a style of music, most past and present American Gospel artists play Reggae, hip hop, blends and blues. Like kirk Franklin.
And in Nigeria Mike Abdul. Christianity Is a way of life. Music is a way of life. Most time if you are lost and you are a reggae beat lover, if you listen to reggae music in from Christian artist you feel relief.
So my dear brother and sister.
Raggae is one of the best sound and mother to many other sounds/genre of music.
This is a survey, you can also drop your view at the comment section. Thanks
---
Posted via ReggaeSteem | Reggae Culture Rewarded