Summary
Despite trading close to all-time highs, cracks are starting to form beneath the surface of the U.S. economy.
"Value" companies like McDonald's, Coca-Cola, Walmart, and many others are trading at P/E multiples of 22, 25, or higher.
Despite the high multiples, many safe-haven sectors appear to have very little potential for earnings growth, and corporate profits may be peaking.
Much of the economic data implies that a slowdown is occurring and a recession could strike sometime in 2020.
The bear market could begin within the next 6-12 months, will likely cause multiples to contract substantially, and the S&P 500 could decline to around 1,800.
This idea was discussed in more depth with members of my private investing community, Albright Investment Group . Get started today »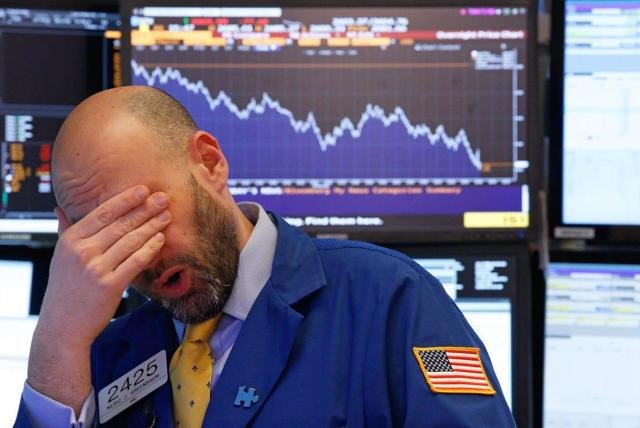 Stock Market
Source: BusinessInsider.com
S&P 500: The "New Normal"
Despite clear cracks forming beneath the surface of the U.S. economy, the S&P 500/SPX (SP500) and other major stock market averages are trading near all-time highs.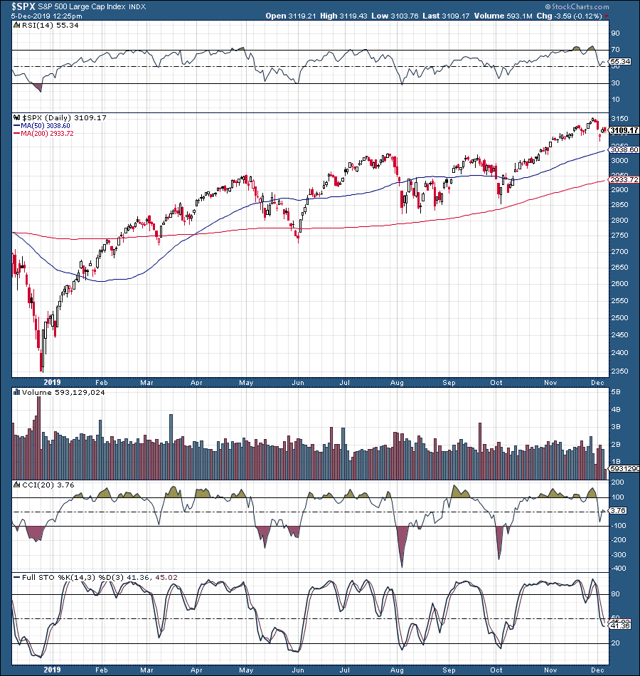 Source: StockCharts.com
Prior to the recent slight dip, the SPX had appreciated by an impressive 35% from its 2018 December bottom, gaining approximately 800 points, as it surged from around 2,350 to over 3,150 in under one year.
This is rather remarkable, given that the economy does not appear to be in substantially better shape than it was one year ago. In fact, mostly what has changed is that stock multiples have expanded and stock prices have increased.
In fact, after a closer look, we see that the stock market may be on the precipice of another significant correction, and a recession, coupled with a bear market in equities, could materialize sometime next year.
The New Normal
What's with McDonald's (NYSE:MCD) trading at 25 times earnings? It's the "new normal" people say. The company missed its latest earnings report, is projected to have zero revenue growth this year, and is projected to show a decline in EPS YoY in 2019. 2020 consensus estimates are for under 3% revenue growth and about 8% EPS growth.
So, why is McDonald's trading at 25 times earnings?
Right, the new normal, incidentally, like the S&P 500, MCD also appreciated by more than 30% from peak to trough in its latest share price surge. But where are the results to justify such moves? Moreover, what is the probability that MCD and other companies will continue to outperform to justify continued multiple expansion?
The new normal to me sounds a lot like the famous last words of many investors that have said "it's different this time". Also, the new normal reminds me of a phrase Alan Greenspan used, "irrational exuberance" when referring to markets in the late 90s.
These are value companies, right?
McDonald's, Coca-Cola (NYSE:KO), Walmart (NYSE:WMT), Procter & Gamble (NYSE:PG), Johnson & Johnson (NYSE:JNJ), etc. (this list can go on and on). These are value companies, not high growth tech or biopharma names. Typically, throughout history under relatively normal market conditions, "value" names trade at around 10, 12, maybe 15 times earnings. 16-18 and higher I consider expensive, excluding extraordinary sets of circumstances. So, why are value companies like JNJ, MCD, WMT, PG and many others trading at P/E multiples of 22, 25, or even higher in some cases?
The new normal seems to be increased capital being rotated into what investors perceive as "safe-haven" value stocks that pay dividends and whose businesses are not likely to be greatly affected by an economic downturn or even a possible recession.
---
Author Bio:

Steem Account: @victordergunov
Seeking Alpha Account: Victor Dergunov
Twitter Account: @victordergunov
Steem Account Status: Unclaimed
Are you Victor Dergunov? If so, you have a Steem account that is unclaimed with pending cryptocurrency rewards sitting in it from your content. Your account was reserved by the Steemleo team and is receiving the rewards of all posts syndicated from your content on other sites.
If you want to claim this account and the rewards that it has been collecting, please contact the Steemleo team via twitter or discord to claim the account. You can also view the rewards currently sitting in the account by visiting the wallet page for this account.
What is Steemleo Content Syndication?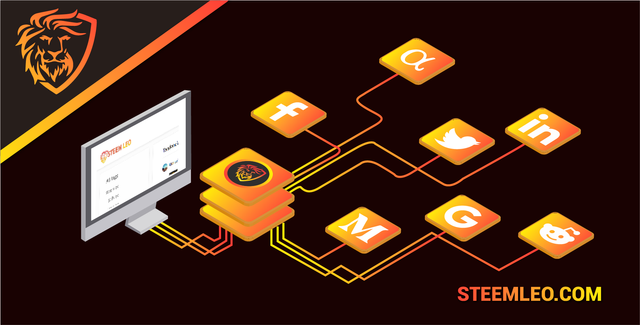 The Steemleo community is syndicating high-quality financial content from across the internet. We're also creating free Steem accounts for the authors of that content who have not yet discovered the Steem blockchain as a means to monetizing their content and we're listing those accounts as the 100% beneficiaries to all the rewards. If you want to learn more about Steemleo's content syndication strategy, click here.z