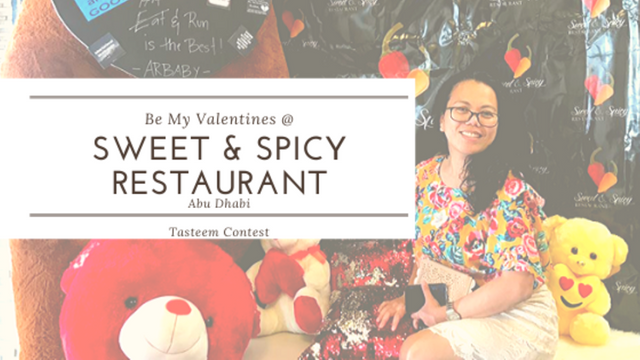 2 Days to Go Before Valentine's Day! ❤️️
So what's the plan dearies? Anything cooking so far?
Here's a short review of one of our favorite Filipino restuarants here in Abu Dhabi. Stay with me and find out why it will be a great idea to come here for that sweet Valentine's date.
Sweet and Spicy Restaurant
Ah! The name in itself is a give away. The flavorful food on their menu. Our favorite? The Bulalo Beef Steak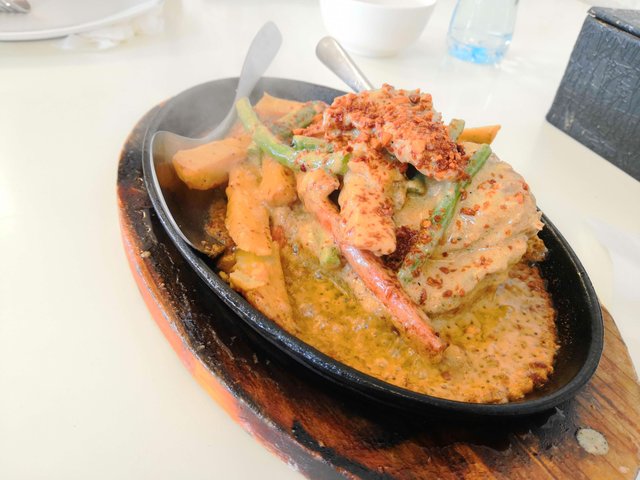 Now, isn't that inviting?
The soft meat, tasty sauce and cruncy veggies topped with fried garlic bits served on a sizzling plate! Whew! Just the thought makes my mouth water.
While on a date, don't forget to stick your attention to your date. Com'on, don't be an antisocial, just hunching down on your smartphone. Talk to your date. Spend some quality time, share stories and create memories with your special date.
Great stories, some good laugh and munch on these cruncy and yummy appetizers - Crispy Kangkong.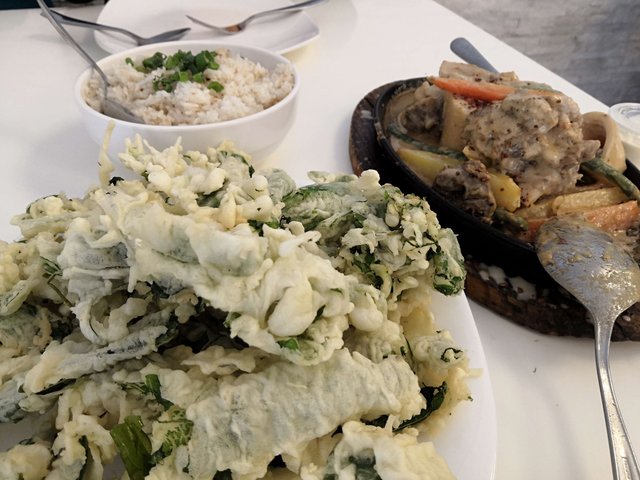 These are water spinach coated with batter then deep fried just right to get that crunch outside the greens. It is served with a very tasty garlic sauce. I mean seriously, there is no way you will not love these crunchies.
You and your date make a great pair. But do you know what else is best paired with the bulalo beef steak?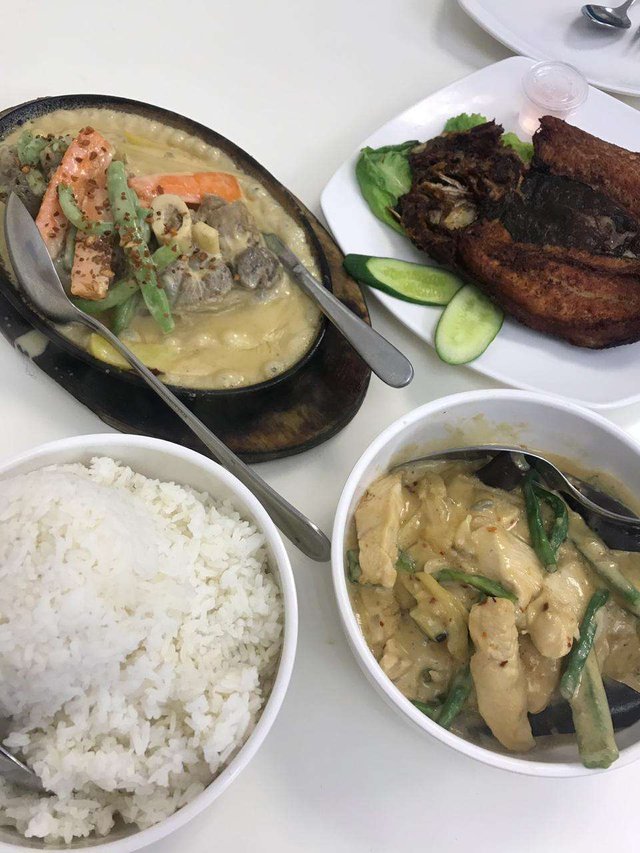 Chicken Bicol Express. Pair it with rice and your beef... I don't know but that tandem is...
divine!
Ambience
The place is clean and just gives a cheery vibe with that golden motif and bright lights. There are adequate seats most of the time for lunch, but they fill out towards dinner time.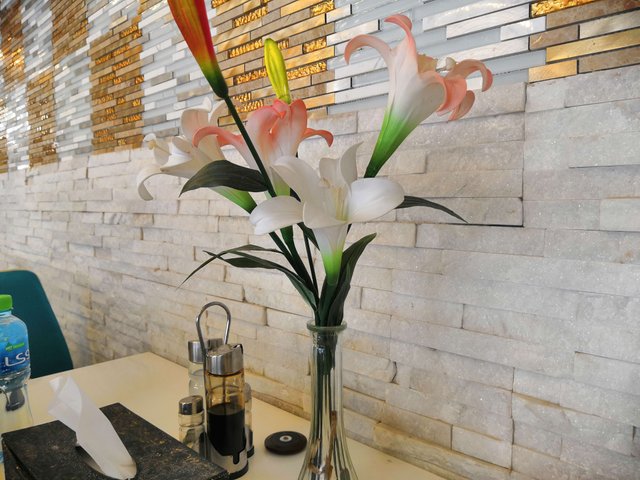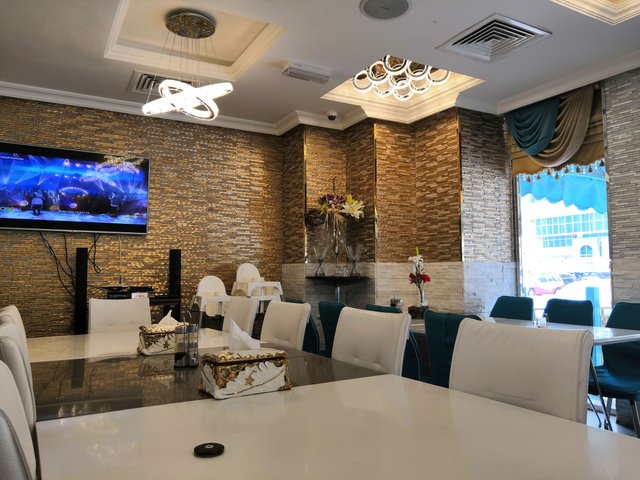 Service
The staff are nice and welcoming. They warmly greet you as you enter the restaurant and attend to you as fast as they could.
If there is anything you require in between, they have a button at each table the customers can press to alert the crew.
You can even call ahead of time and pre-order to save yourself some waiting time. We do that almost all the time (we somehow know what to order each time we come here).
Menu
Make sure the date don't break the bank. Their prices are reasonable and just about the same as other Filipino restaurants here at the capital.
Here's a part of the menu for you: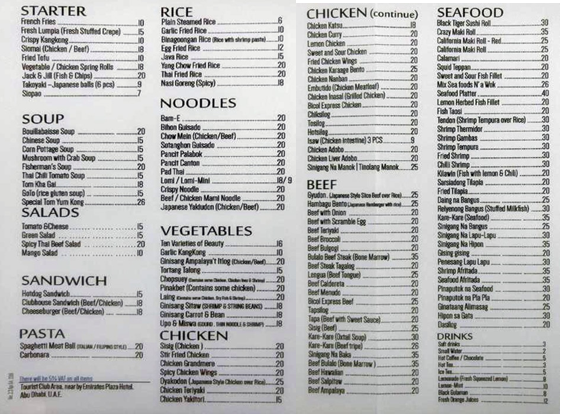 Source
There you go!
I hope this little review helps you for your Valentine's plan somehow.
Enjoy the day and enjoy the food!
❤️️Arlyn
Address
Near Emirates Plaza Hotel
Tourist Club Area (Al Zahiyah), Abu Dhabi
Phone: 02 6713633
---
Restaurant Information

Sweet and Spicy Restaurant, Tourist Club Area, Abu Dhabi



Al Meena st, Tourist Club Area - Near Emirates Plaza Hotel - Abu Dhabi - United Arab Emirates
---
Be My Valentines @ Sweet & Spicy Restaurant ❤️️ (Tasteem Contest)
This post participated in the Tasteem contest Be my Valentines ❤️