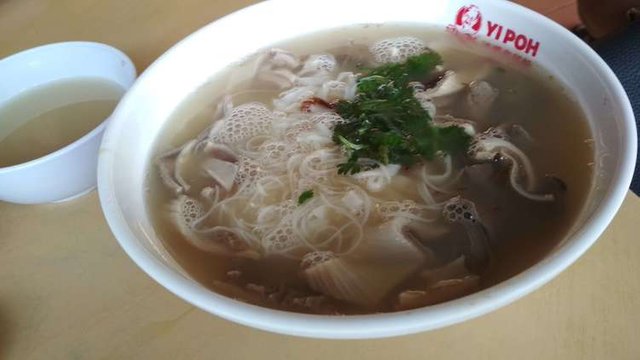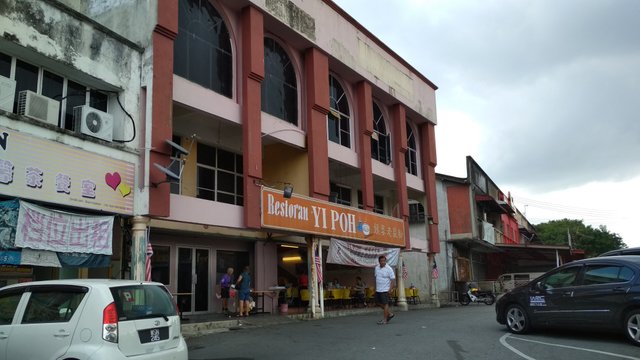 We've had a good yearend break in Malacca, on the way back to Kuala Lumpur we decided to swing by Seremban for a quick lunch and pack some bake buns, and decided to visit one of the famous noodle shop, we all refer it as YI POH LOU SHU FUN(姨婆老鼠粉), literally means aunty mousy noodle. You'll probably feeling a little lost, why aunty? It's a thing with the Chinese community, like it happens in China, Hong Kong, Malaysia, Singapore, anywhere around these region will address elder as aunt and uncle. The restaurant named after aunty simply because the original owner of the restaurant is an elderly lady, which is the very nice type that everybody address her as their aunt. mouse has nothing to do with the noodle, but somehow the local think the noodle is very slippery, like you having hard time to catch a mouse.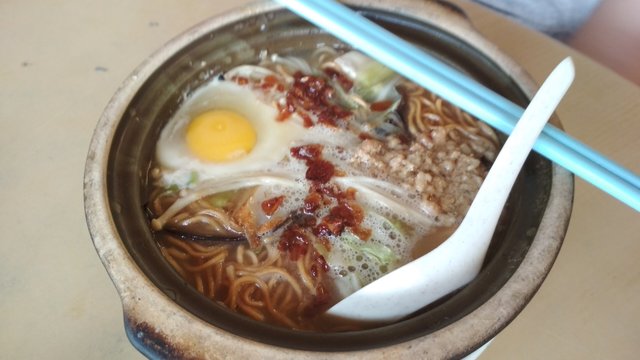 Big girl decided she need a big pot of noodle, so we got her a claypot noodle. Note that the claypot keeps the soup boiling for a longer time even when it's off the stove. So the cook will then knock an egg on top of the noodle, and by the time the noodle is served, the egg is just nice turning half boil. The noodle we call it YEE MIN(伊面), it's a special type of grain noodle which has light seasoning in the noodle itself. You don't have to be a noodle guy who loves to eat noodle to love it, trust me it worth it.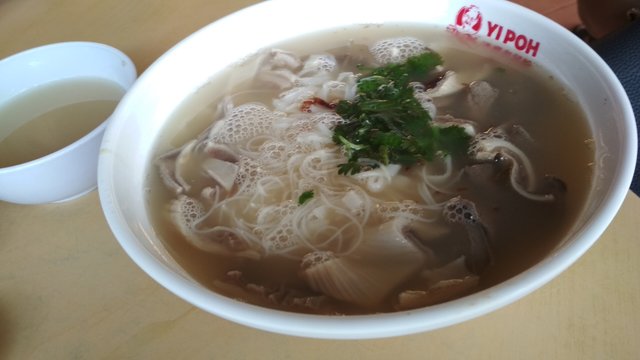 Followed by LazyMom's clear soup noodle with pig stomach, and liver. To find the old taste, trying to understand how the older generation Chinese eat, this is probably one of the oldest taste we can find in Seremban town. Why eat the parts? Well, in Chinese old tradition, we basically try to eat anything and everything clean. I have more studies on this one, but I guess if I share it here it will lead me to a flag rather than a like. Let's move on to the good stuff.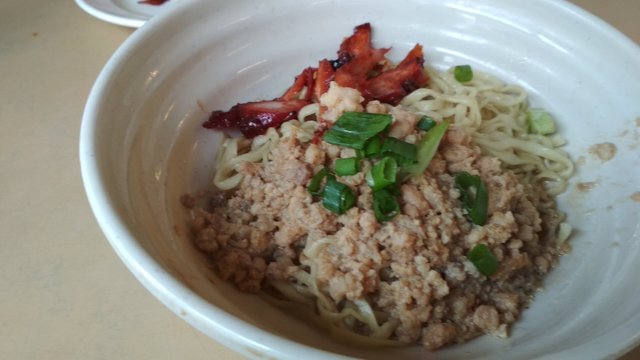 And I ordered a bowl of dried spring noodle. The noodle itself is premixed with egg, and they are extra springy. If you don't bite it thinking of going to such it up, you'll probably end up sucking the entire bowl of noodle into your mouth. The sauce they mixed with the noodle consist of extra old fine soy sauce. Those who drink brandy knows extra old liquor is amazingly smooth, so does these extra old sauce. The minced meat are a little too salty though, not that I don't eat salty, but since it has no soup to go together, the extra saltiness really makes me feel thirsty.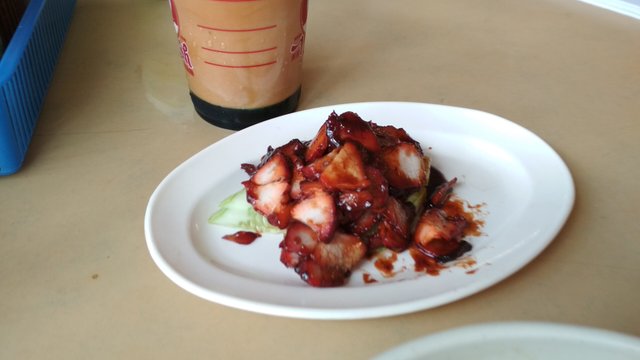 Here's an interesting part. In Kuala Lumpur, most if not all of those shops do char grill their own pork loin and make this dish, Romanized call Char Siew (叉烧). I like the way our Kuala Lumpur present the super fatty char grilled meat with extremely burnt taste and the charcoal smell of it. B U T, not outside of Kuala Lumpur. This place make the old version of char grilled pork that does not chargrill. Matter of fact, it's just cooked meat, and put on red coloring to make it looks like it went through char grill process. The meat is absolutely too hard to chew and doesn't have charcoal smell at all. The flavoring are all in the red color sauce. Why would I still order this? Just because this is the old taste. The older generation do it this way because back then they don't have the time to prepare char grill. Hence, this is just literally a place to enjoy old taste, the way how my father eat. But, if you're looking for the real deal char grill, please read this post at the Restaurant Satellite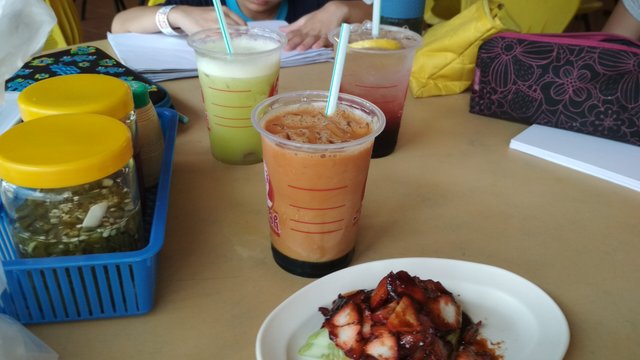 Last but not least, I wish to tell you their coffee is not bad. However, I did not order them because I came for the local taste. What they like to do is putting caramelized coconut sugar into milk tea! So we had a soda, a lime juice with sour plum, and my milk tea ice. Absolutely fantastic.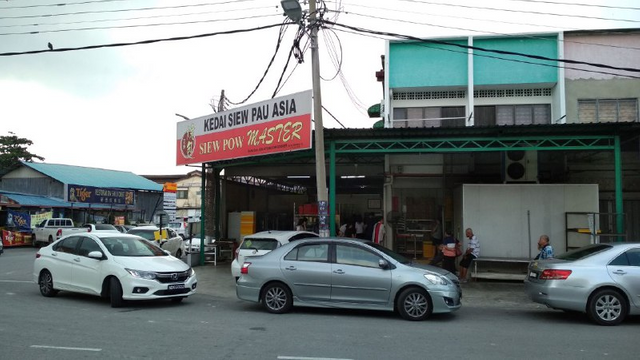 Oh wait?! What is wrong with this shop? This is the famous bake bun in Seremban, the ninth state of Malaysia. I don't wanna spoil you on your noodle journey, but if you're interested and definitely need to, when you visit the noodle shop, just get over to the opposite and grab yourself some bake bun whilst you're traveling back to Kuala Lumpur. You can eat the buns in the car when you feel hungry. I do that a lot when I work here in Seremban, before going back to Kuala Lumpur, I will drop by eat some noodle, pack some bake buns for home(however those buns usually does not survive until I reach home). For more information, please refer to the Seremban famous siew bao
---
Restaurant Information

Restoran Yi Poh 姨婆老鼠粉



26A, Ground Floor, Jalan Seng Meng Lee, Seremban, 70200 Seremban, Negeri Sembilan, Malaysia
---
Aunty Mousy Noodly - 姨婆老鼠粉
This post participated in the Tasteem contest All about noodles