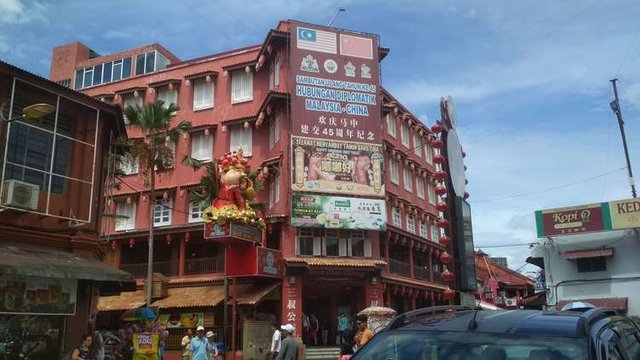 As title suggested, and the cover photo is the main cross junction of the cultural street of Jonker Walk at Malacca of Malaysia. And what was the most significant local dish that everybody talks about in Malaysia? That's correct, it's the cendol(coconut milk with pandanus noodle dessert in caramelized coconut), and the chicken rice ball. Wait what? Chicken rice we know. Dragon ball we also know, but chicken rice ball?! WTF(I mean where's the food?)

Source from Asian Airlines
Well, basically it's more of a tradition than it's really something special. Some said they roll the rice into spherical shape for easy carry for the sailors back in the days, some said it's helps to keep the rice warm after being squeeze and rubbed into golf ball shape and size. I will leave that part for you to explore, and to tell you frankly when I consume these rice ball, the only thing in my mind is the person whom roll these rice ball, do they really wear glove and or wash their hands? I will leave that to your imagination. Ok, enough of that distracting introduction. If you're to visit these chicken rice ball shop, there are a few in the famous cultural Jonker Street, and there's one of the most famous at the lower right corner of the cover photo, which I'm not going to introduce. The last I had them was like 10 year ago, that took me 30 minutes to wait for a place to sit, and now probably 2 hours of waiting time to get in line.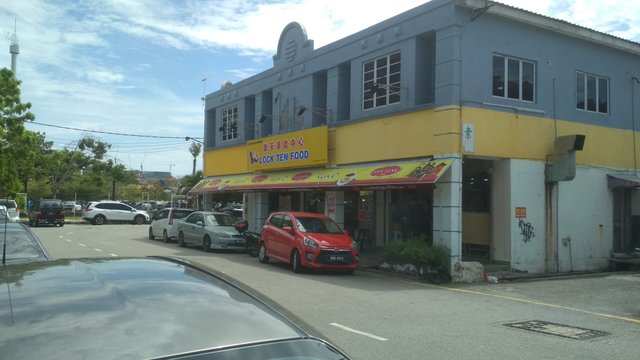 This is the actual deal! The real local' local food, where the local people consume their food here! It's about 500 meters from the Jonkey walk, so it's walking distance. I don't wanna spent too much time to introduce, but let the photo do the talking for you.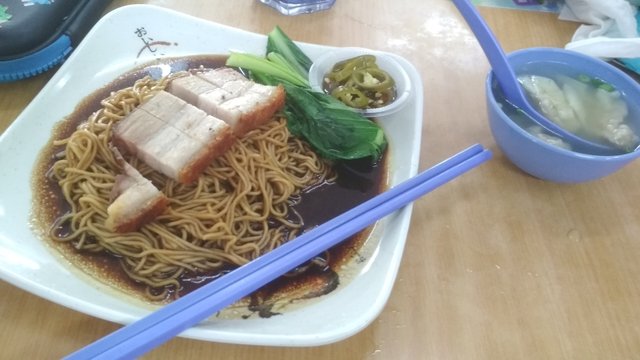 They eat Chinese food just like any other places around in Malaysia. As we all know, Chinese have different dialects, but we all share one common language, and each Chinese usually speaks more than one dialect, to me ordering food is not a problem at all. And like every Malaysian, we can speak English generally, and it's your job to find out how broken the language are. Here's my roast pork and egg noodle. Taste marvelously good, just like those Cantonese operator back in Kuala Lumpur. Pork skin is very crunchy, and the flesh is very tender with much seasoning on them. Seriously love it.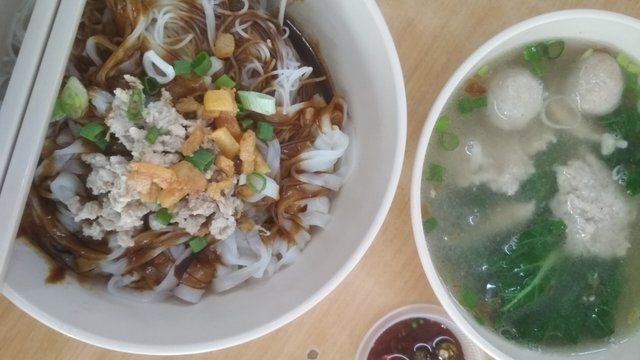 And ex-girlfriend a.k.a LazyMom decided to go back to her comfort zone, food that we local usually eat, pork noodle. Note that there is slices of lard on top of the noodle. The soup taste super old school, but the hawker owner face looks not any older than 40s. It's really surprising the actual recipe being pass through generation. And one thing to take note their price is not anywhere cheaper than Kuala Lumpur, but you have to understand the entire Malacca is a tourist center. Food prices anywhere around this vicinity is jacked up, so this place consider very acceptable for me, and I believe that's why the local like to come here for their meal.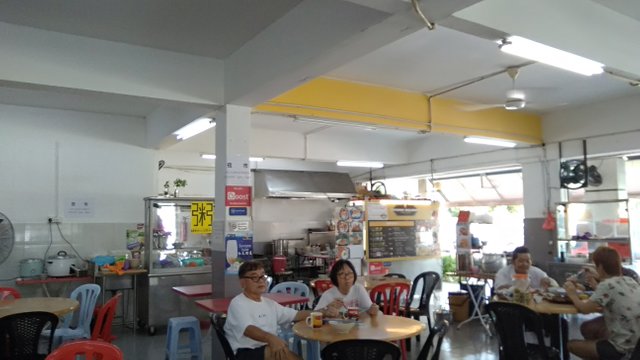 Why do I like this shop? Because ti's out of the tourist fire zone, hence the shop prices weren't as high. Shop houses are taller, bigger and roomier. Take a look at the ceiling and you'll see how airy this place is. Looking at the face of the occupant, do they look like tourists to you? Matter of fact, one of the hawker operator asked me whether am I lost and told me the tourist spot is 15 minutes walk from there. LOL. But ofcourse, I told them I came for affordable local food that the real local locale would eat.

Finally, came the Chicken Chop rice set for the big girl. She has a thing with Japanese food, Chicken Katsu Don, but this is local stuff. So I get the shop to make a fried chicken chop, pump it up with some salad, put a fried egg there and call it a day.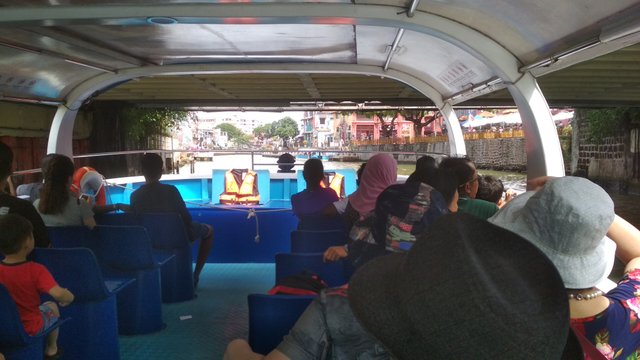 Another extra information, which I think you should know. This place is right opposite of the river cruise jetty. So, if you're already here, keep a lookout on the opposite side, or ask around. Don't miss a chance to take a boat ride on the famous Malacca river.
---
Restaurant Information

Lock Ten Food



MY Melaka, No 2, Jalan Kota Laksamana 1/1, Taman Kota Laksamana, 75200 Melaka, Malaysia
---
How to NOT eat the tourist food to taste the local food
This post participated in the Tasteem contest Local Dishes