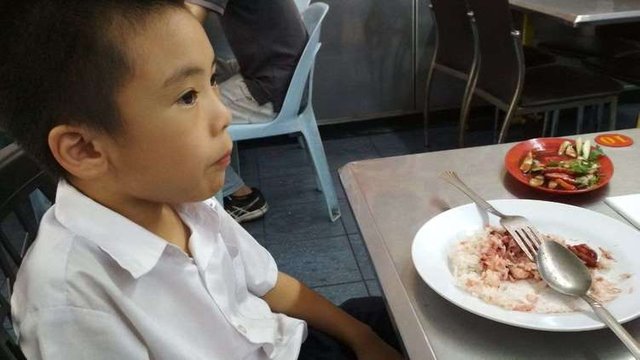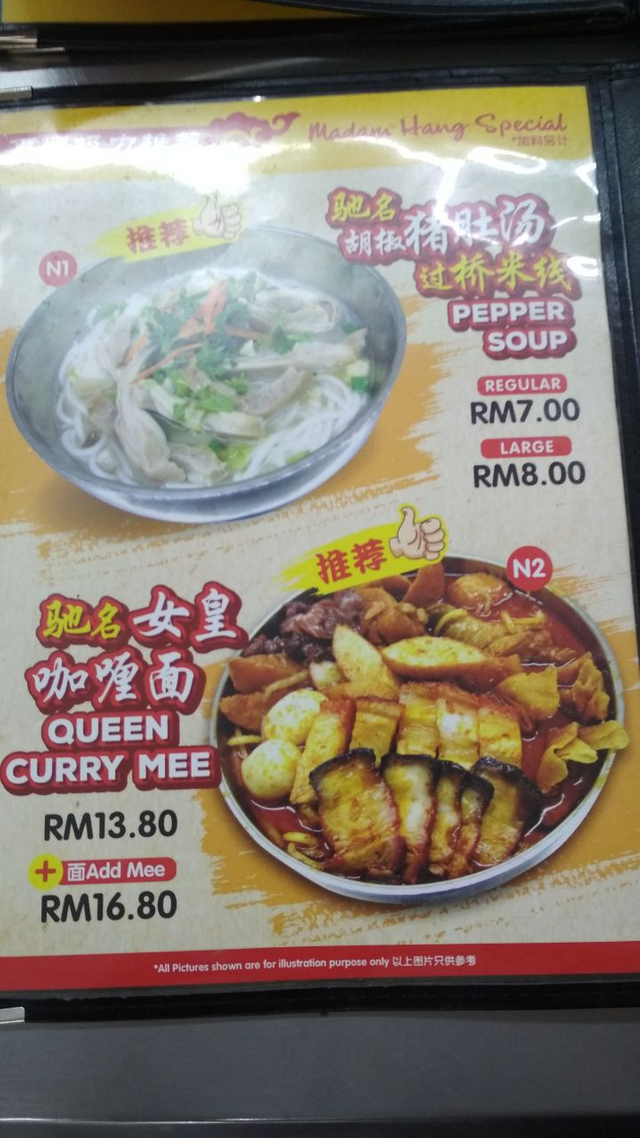 First of all, if you look at the price, 13.80 for a bowl of curry noodle, you may think it's not cheap at all! But, I'm going to show you, the portion can fed two person! And let me introduce to you Madam Hang restaurant! Absolutely local taste and affordable price!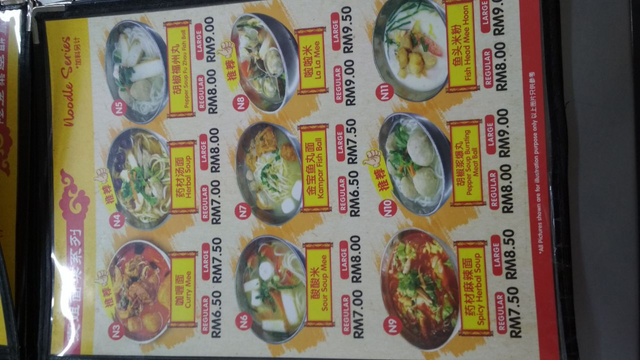 Apologize on the orientation, my phone lately acting up on me, sometimes it turn, sometimes it doesn't. Her's a slightly normal priced range of noodle you can picked from.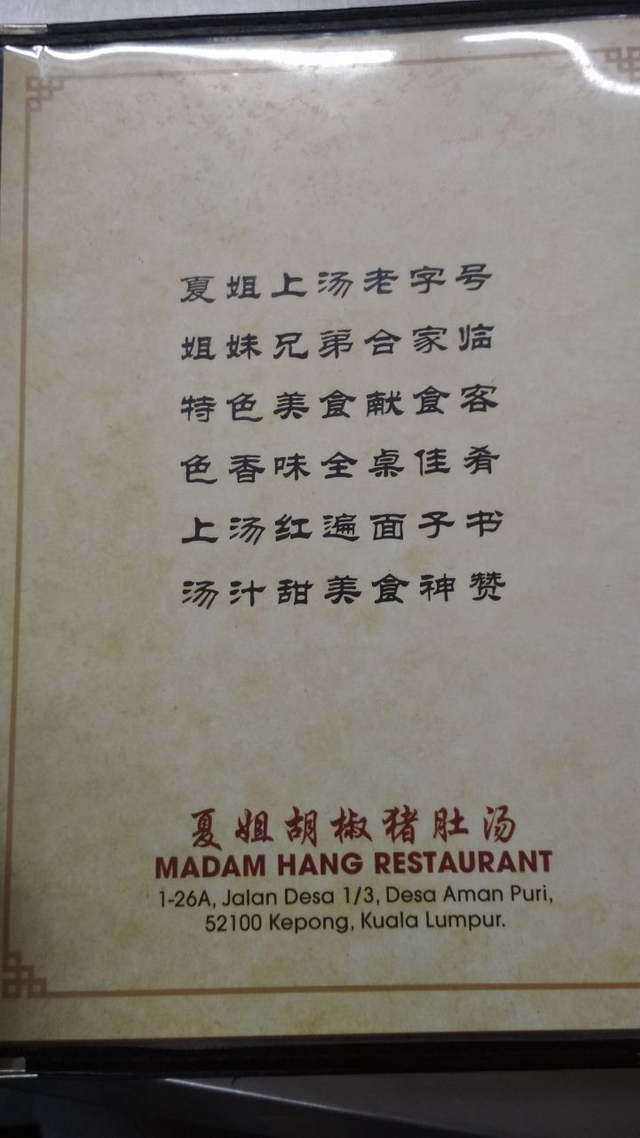 Restaurant came with a nice poem, I will try to translate it here:
Madam Hang cooking is famous
bros and sis are all welcome
great food are ready for clients
color,smell,taste filled table
you can find us in facebook
so good even God likes it
I believe I translated it pretty darn good. LOL.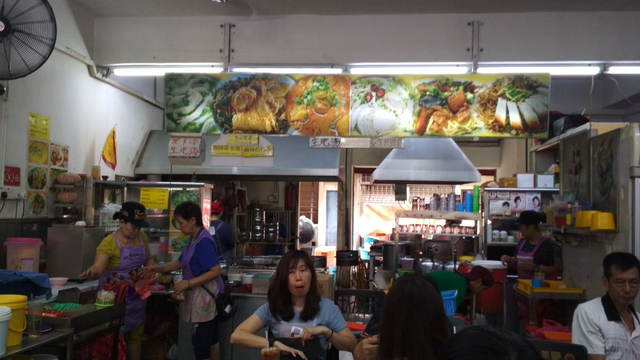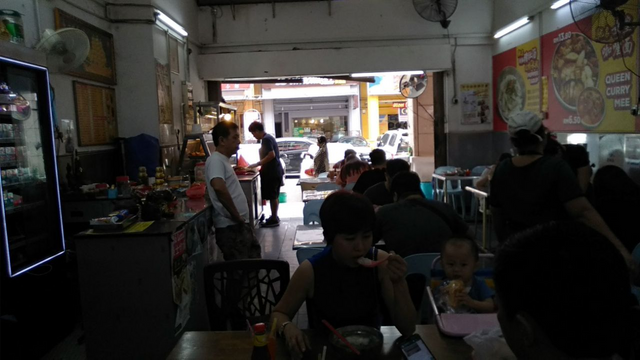 Environment is pretty clean, and the shop has a high ceiling. So the heat wasn't that bad afterall.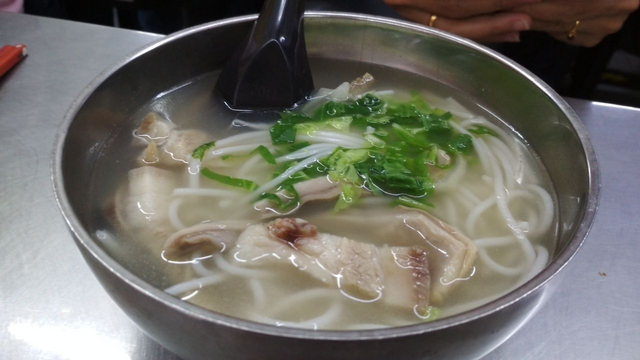 First came the pig stomach noodle soup. By the look of it, it doesn't really show that much of craziness in the soup. We were expecting the worst out of it, but surprisingly this soup is very easy to go down. It's different than other pig stomach soup, it's quite some refreshing taste coupled with some mint on top. The pig stomach were properly cooked and doesn't feel too hard to chew at all. Absolutely marvelous.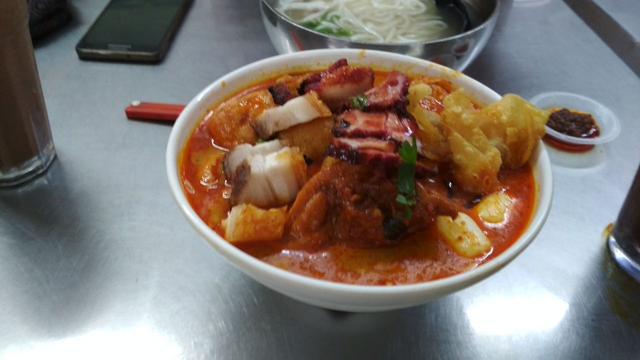 And then the giant curry noodle, there's so much of fish cake, roast pork, BBQ pork, fried dumpling in it. I already forgotten I'm here for the curry soup, too busy finishing the content and left out the importance of soup. I guess it was alright, if not I would have complain about it already. I'm just overly enjoyed on the amount of meat in it.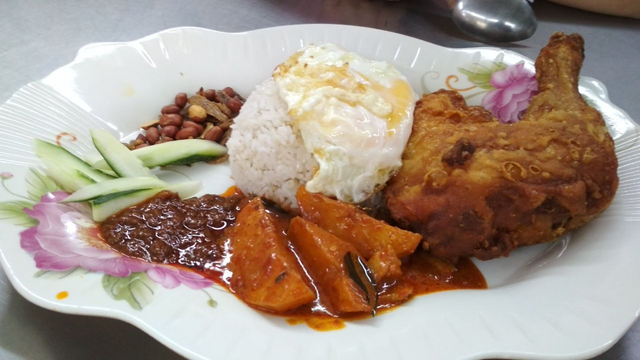 Now, this is not cheap. Originally, the nasi lemak(coconut milk steam rice) were not expansive at all. But the chicken whole legged is more expensive then the rice set itself. So, added together, the originally cheap eat became premium. The rice is very fragrant and savory. The sambal (chili paste) is not too spicy, but had it really unique chili smell to it, one can chaw down a bowl of rice with the chili paste itself. Curry potato are really soft and tastey. If anyone trying this dish, I would recommend you to mix everything together, with the cucumber slices, with the nuts, with the chili paste and the potatoes and finally the fried egg. The chicken is a little too dry though. Next time, we'll just get the oridinary set without the chicken, will be way cheaper and nicer!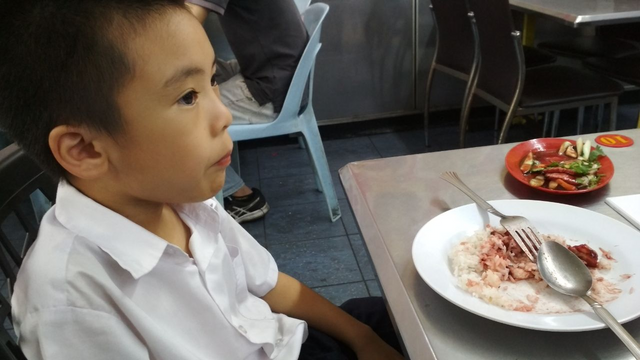 And the little guy is having his BBQ pork rice. Apologize I did not have a chance to pull out the phone to snap a photo before the dish were "destroyed". Not the best BBQ pork, but it does the job. Junior approved it.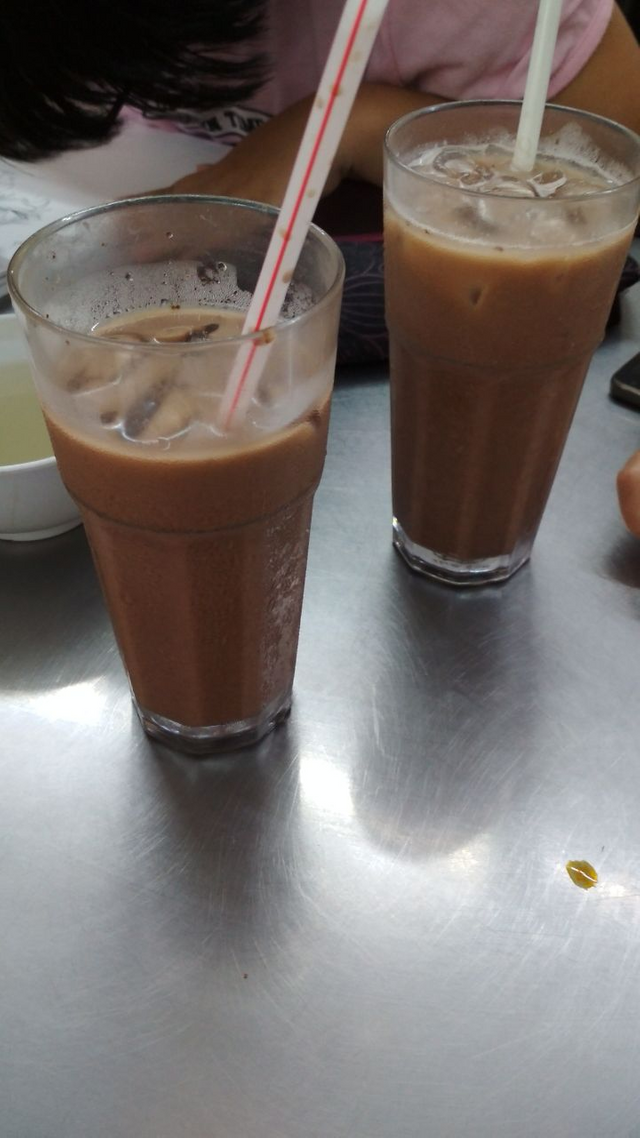 Came the iced Milo, the way they prepared are really unique. The water used to make this drink are really hot, and they put a lots of ice in it. And they make the drink really thick, but only give like half the drink into the cup so it will allow the ice to melt to the bottom and the drink still taste good! So yeah if you take a sip right away when it's served, be ready to burn your lips. At least stir it a little bit before you start to drink.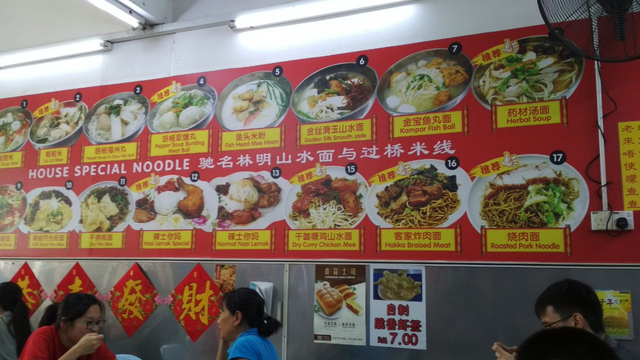 There are so so so so so many dishes I still yet to try. I'll definitely come back for more!
---
Restaurant Information

Madam Hang Restaurant 夏姐胡椒猪肚汤



19, Jalan Desa 1/3, Desa Aman Puri, 52100 Kuala Lumpur, Selangor, Malaysia
---
The Summer Sister Restaurant? 夏姐面馆的胡椒猪肚汤
This post participated in the Tasteem contest Cheap and Fabulous? Totally possible!