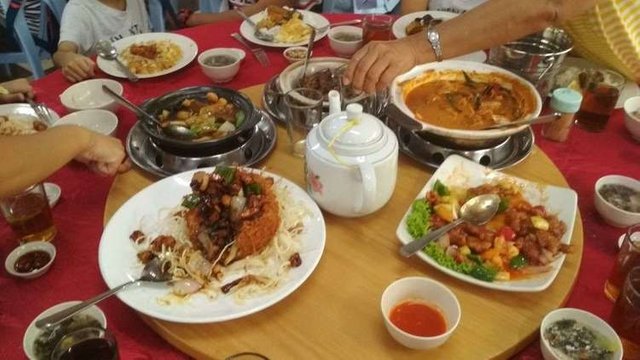 As the name of the restaurant 仁和, in Chinese term it meant friendly and peaceful. It's not exactly convenient for us to visit this restaurant despite it's near, but the road does not point towards Kuala Lumpur, nor Petaling Jaya, neither Sungai Buloh. And we don't head to Selayang direction unless going to school 6am in the morning, but ex-girlfriend mother asked for the restaurant contact, so I gave it to her and we have a Chinese Lunar new year dinner with my extended family. We have previously visited this place almost a year ago, and it was originally introduced by our very own @tanlikming.
Menu 菜单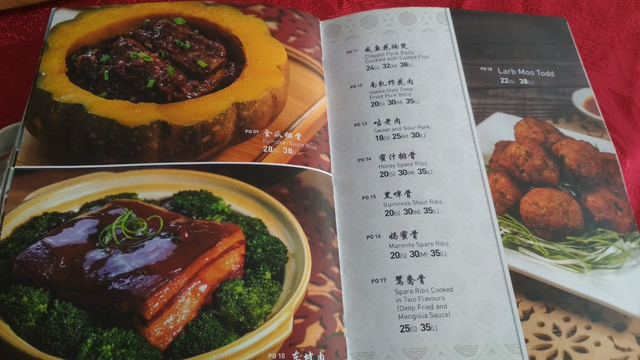 What I like about their menu is, the variety of food. Despite, we have elderly in the family, I couldn't order some of the craziest food like the braised pork belly, picture in the lower left corner of the menu, we can still order other dishes that does less harm to our cholesterol level. Best part of it is, all price are listed in the menu, and we wouldn't be worry if they overcharge us. Despite being in the peak of festive season, their price remain unchanged.
Environment 环境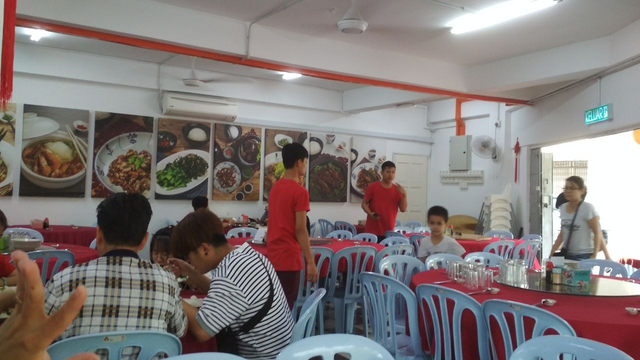 This place is like magical, despite it's open sided concept, and the weather out there are quite warm, but sitting here doesn't sweat. The open sided is facing towards a lower terrain of residential area, so it's rather windy and comfortable. Cleanliness I dare not to say it's superb, but I think I can eat comfortably and keep coming back every once in awhile.
Sweet Sour Pork 咕噜肉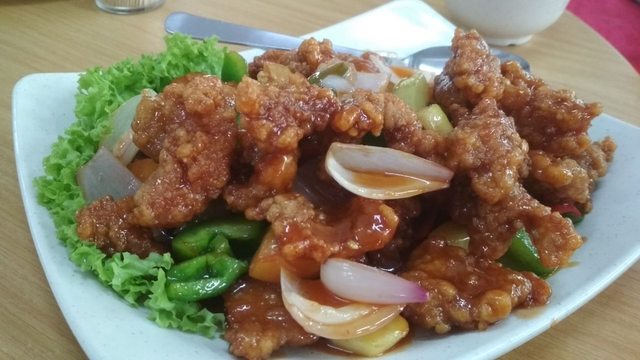 The last time we ordered a medium portion of this sweet sour pork, proven supply less than demand. We're all cringing to have more. This time we're not going to commit the same mistake again. So we ordered a large. Originally we looked at the plate, it's not much different then medium, but later we relized there's more meat to it this time.
Shrimp Omelet 虾仁煎蛋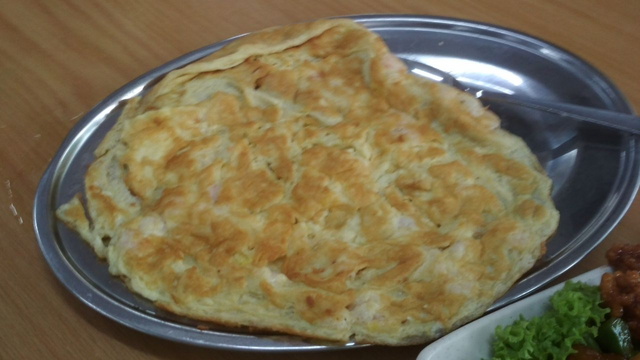 Well, since the sister in law is around, we get this egg for the son. We can do long beans omelet, but the kid saw green color stuff, he could be rejecting. In order to stay on the safe side, we choose to repeat this dish again.
Seaweed and egg soup 紫菜蛋花汤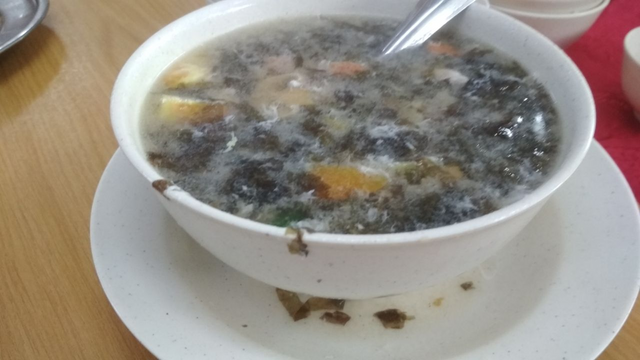 You see, this is a soup dish. And soup dish usually very hard to determine whether it's good or not other than the saltiness and pepper level it's involved. However, a seaweed soup are usually depending on the amount of time we boil the soup and the amount of ginger we put in to cancel off the pungent smell from the seaweed. I'm telling you, this restaurant make perfect seaweed soup. On an ordinary day, if you wanted to save money and eat more, get a bowl of this and you'll be start whacking white rice like no tomorrow by just pouring the soup into the rice.
Claypot curry fish head 瓦煲咖喱鱼头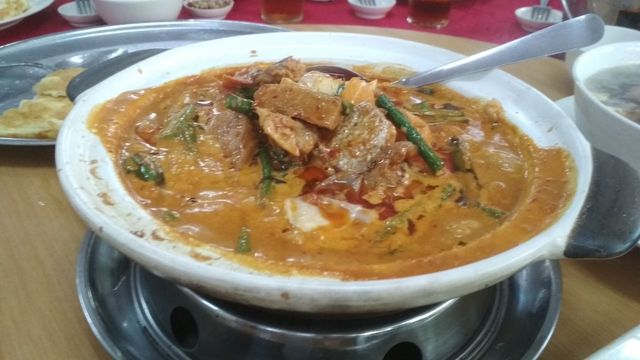 This is not the best curry fish head noodle I've tasted in my life. I had better from other location, but this curry pot may be can make it to the top 5, but definitely not worth mentioning. It was alright, it was spicy, it tasted ok. Will I purposely order this dish over an over again? Nope, unless I'm running out of other option.
Salted fish eggplant 鱼香茄子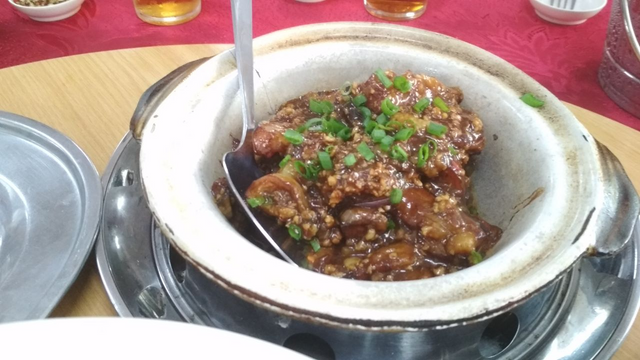 We were originally wanted to order a salted fish pork belly, but then the staff told us the pork they got for the day were not tender enough. If they fry the pork belly, they're afraid if it won't satisfy us since the meat will become hardened, and they'd probably get a complain. We decided to go for eggplant instead. Despite the eggplant is a plant(not fat meat or pork belly), but the texture of the eggplant really bring us the expectation of "lard" feeling. Slimy and tasty given the sensation signal us to keep coming back for more!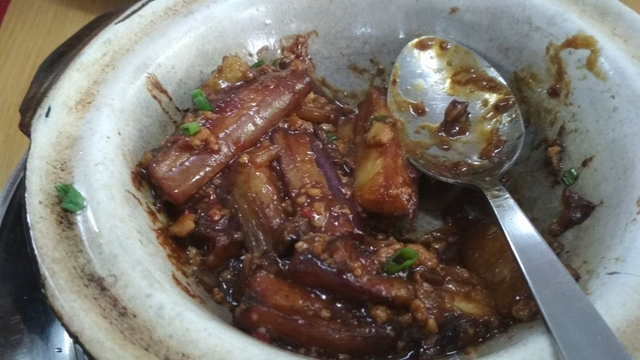 See what I mean? If you don't wanna feel bad for eating pork/lard/grease, go for this one. Atleast you know it's eggplant, and eggplant is plant base, you'll feel healthier this way. Note that I didn't say anything about the salted fish, and you should only FEEL healthier, and I'm not implying it will give you any health benefit.
Claypot Tofu 瓦煲豆腐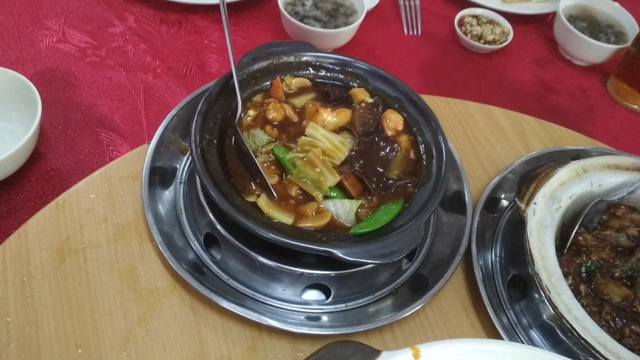 This dish were originally order for the sister in law's kid as well. I don't really like the broth base as it was cooked with bean paste. I know tofu is made of soy beans, but the bean paste and chili taste just doesn't go well with the traditional recipe. There's enough vegetables and nuts in it, and enormous amount of chicken meat to cook up the pot. That is all that I can remember, but I will definitely NOT order this in the future.
Kungpao Chicken 宫保鸡丁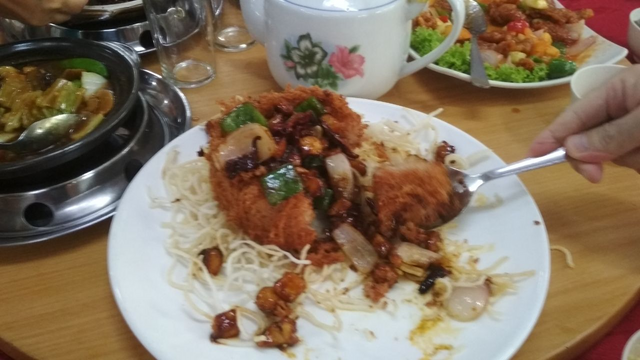 This dish was purposely ordered for my bro in law. According to LazyMom, his brother were having this dish for his life for as far as she can remember. Whilst he was enjoying the chicken, I find the fried yam paste interestingly tasty!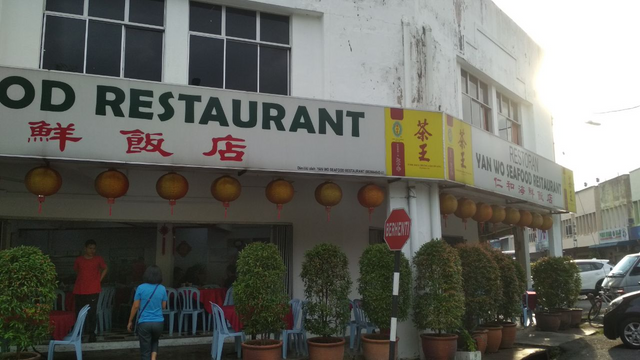 We are very happy with the bill came short from 200 bucks, considering we ordered this much of food! I did have a restaurant review last year at here, but we have so much more food this time. I guess I did a good job in reintroducing the restaurant in a more comprehensive manner.
---
Restaurant Information

Yan Wo Seafood Restaurant 仁和海鲜饭店



2414, Jalan E 3/6, Taman Ehsan, 52100 Kuala Lumpur, Selangor, Malaysia
---
Friendly and peaceful restaurant
This post participated in the Tasteem contest The Palatable Beauty of Chinese Cuisine