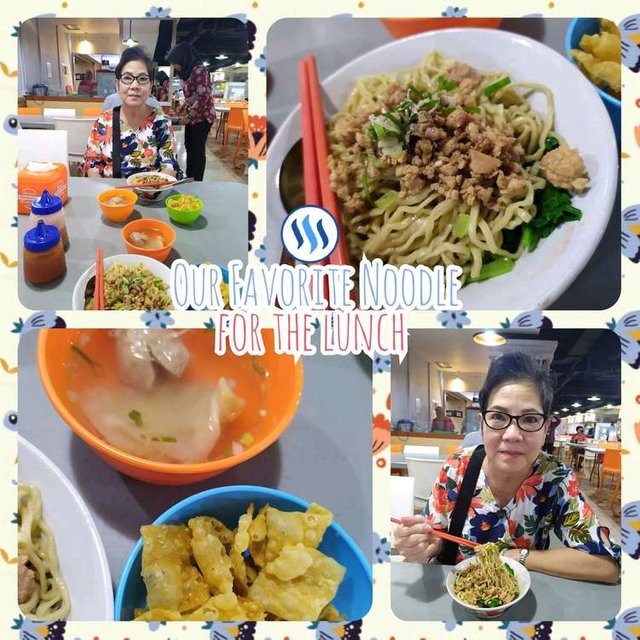 Hello, foodies!
This wednesday i got a meeting in our office center building. And when i finished, it was nearly lunch time so i had an appointment with my mom to have a lunch together.
The food court where we had lunch was located on Artha Graha Building B1 floor and here was the gate.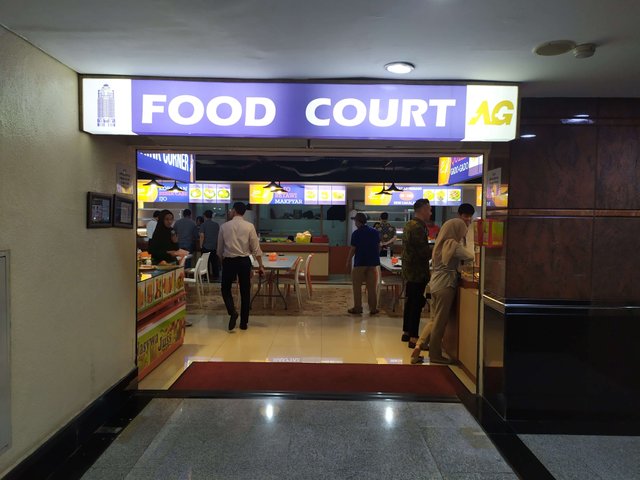 Luckily i finished the meeting before lunch time, around 11.30 am so the food court was not crowded. It had a large dining area which was clean and neat. And it also had a lot of food choices.
The Dining Area

Our favorite foodstall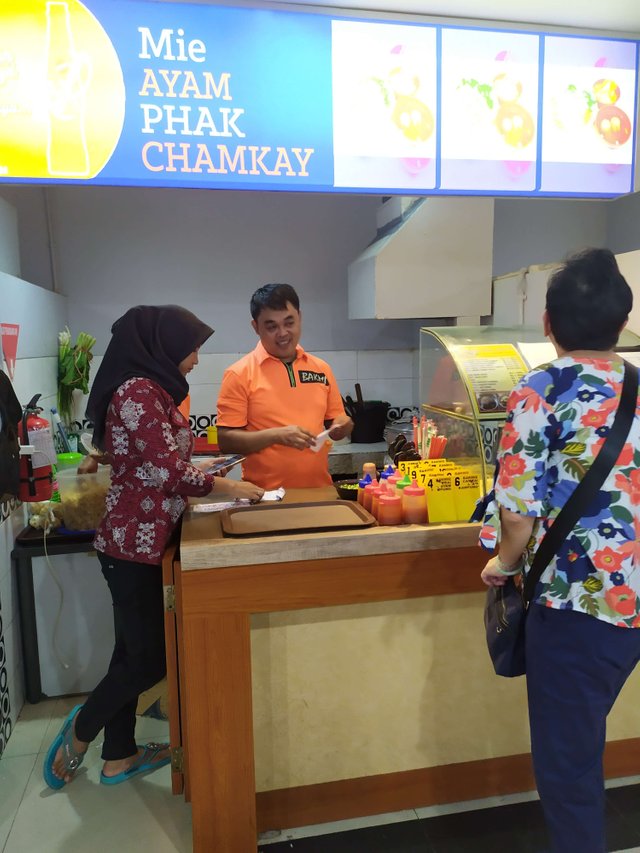 The menu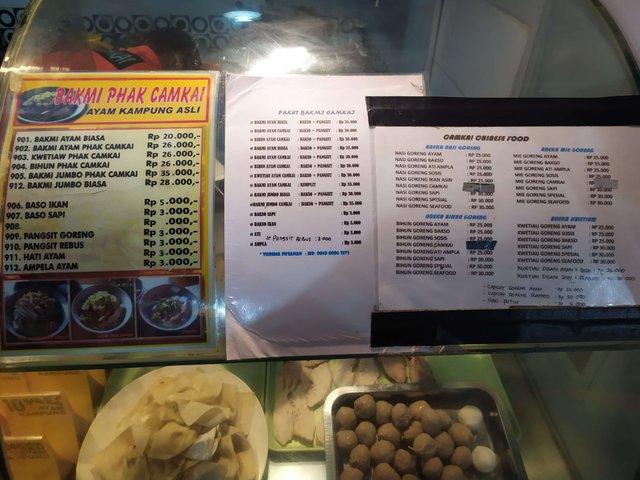 __
The speciality here was noodle, our favorite.
We ordered and paid here then they would deliver our orders to our table.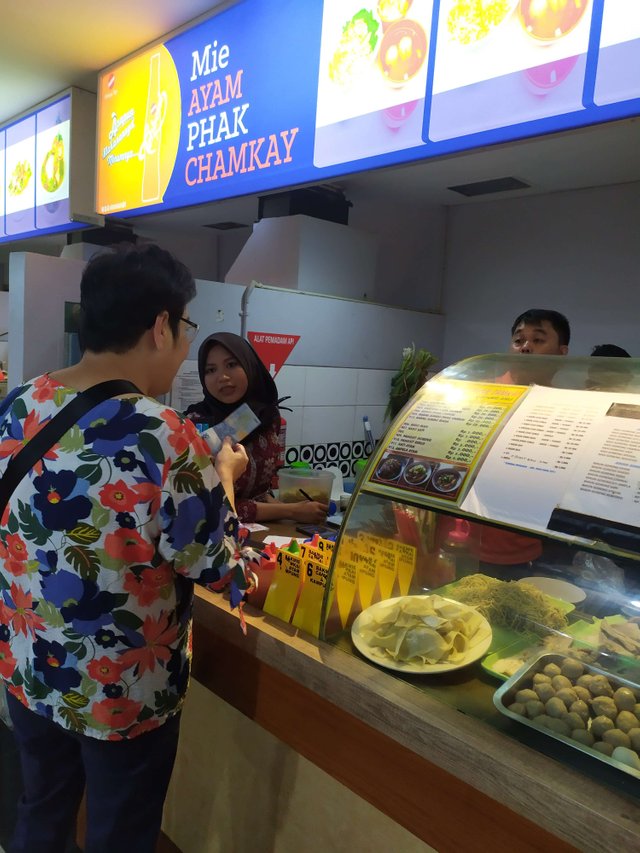 __
The Food and Taste
Here were our order

Both of us chose the chicken noodle with a dumpling and a meatball. Like usually, the noodle was tasty, dry and also chewy. Delicious! The chicken on the top also tasty and savory, with the dumpling and meatball made it more delicious. They also gave the crispy skin which was crunchy but not hard. We could also add the chilli sauce to make it spicy. They had 2 kind of chilli sauce, the spicy one and the other with sour, sweet and a bit spicy flavour.****
The Price
It was 50,000 IDR altogether or around 3.63 USD.****
I invite you to try eat here too
Mie Ayam Phak Chamkay
B1 floor
Artha Graha Building
SCBD-South Jakarta
open Mon-Fri 08.30 am-17.00 pm
a
---
Restaurant Information
mie ayam phak chamkay



Kawasan Niaga Terpadu Sudirman, SCBD, Jl. Jend. Sudirman No.Kav. 52 - 53, RT.5/RW.3, Senayan, Kec. Kby. Baru, Kota Jakarta Selatan, Daerah Khusus Ibukota Jakarta 12190, Indonesia
---
Our Favorite Noodle for the Lunch
This post participated in the Tasteem contest Your weekly choice