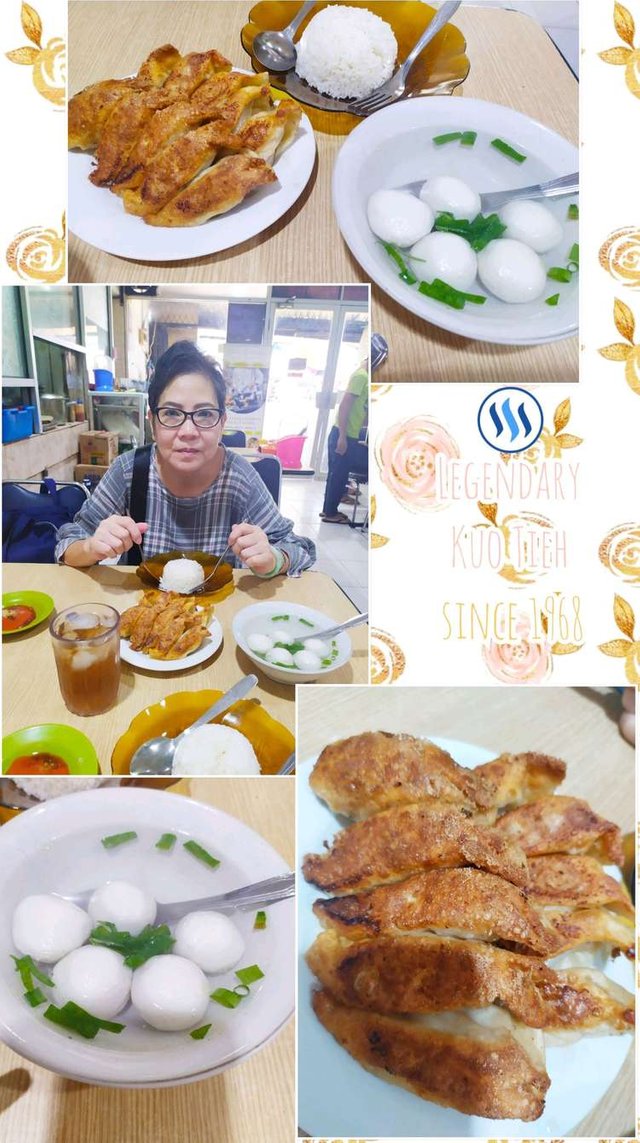 Hello, foodies!
When you are visiting Jakarta, one place you must visit to have an authentic Indonesian Chinese is the restaurant which we visited for our lunch today.
The restaurant outlook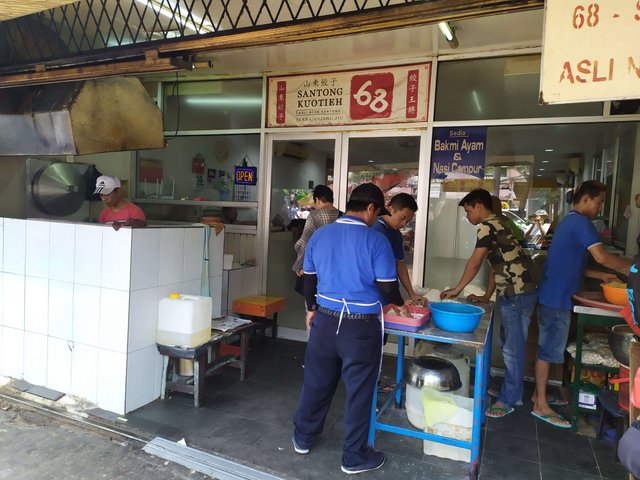 Why i said this was a legendary?
This restaurant has operated since 1968. It is a place that many foreigners even search if they want to try Chinese fried pork dumplings, and nowadays it is still has many customers.
And their kuo tieh were all freshly made here, in front. You could see how they processed it.

They closed it so no flies could try the kuo tieh.
We came there around 11 am something last Saturday so we still had a table to sit.
The Menu

The authentic dish here were kuo tieh and traditional herbal pork organs.
The Service
The food we ordered prepared only around 10 minutes then it was delivered to our table.
The Food & Taste
What we ordered

We ordered their authentic kuo tieh. It actually were fried pork dumplings with savory taste. It also contained some vegetables inside. It was so special cause it had soft and smooth skin and taste delicious! You could add the chilli sauce, garlic, soy sauce and sesame oil to make it tastier.
And we also ordered a half portion of fish balls. It had savory and sweet flavour with fresh fish. Also delicious!

The Dining Area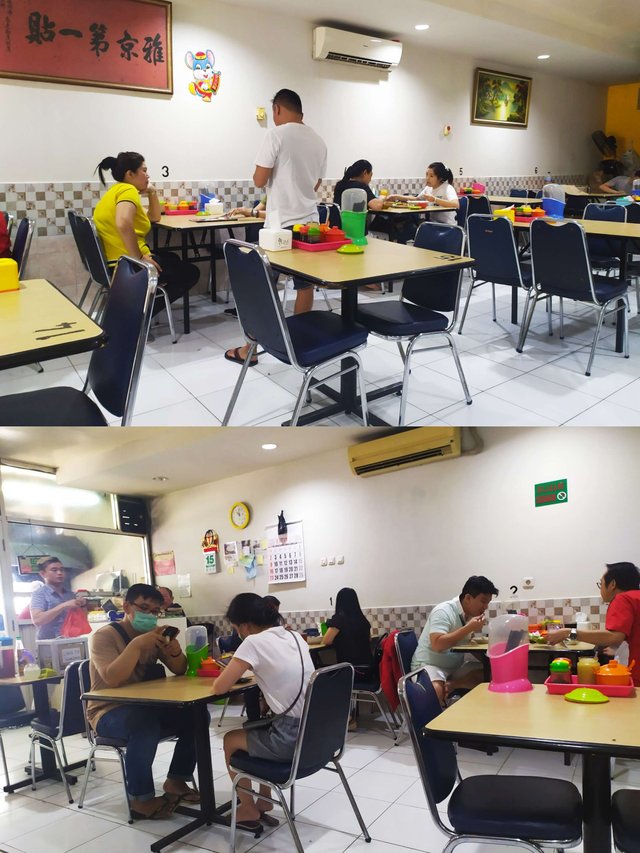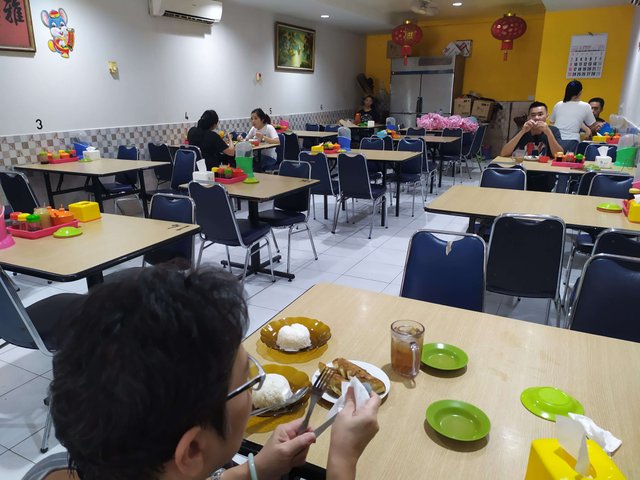 It was actually just a simple old restaurant with a medium large of the dining area. It had air conditioner in the dining area.
The Price
For all the food and a glass of ice tea, we paid 88,000 IDR or around 6.42 USD.

I invite you to try this authentic dish
Santong Kuo Tieh 68
3rd, Pancoran 4 Street
Pinangsia, West Jakarta
open daily 11am-9pm
---
Restaurant Information
Santong Kuo Tieh 68



Jl. Pancoran No.73, Pinangsia, Kec. Taman Sari, Kota Jakarta Barat, Daerah Khusus Ibukota Jakarta 11110, Indonesia
---
Legendary Kuo Tieh (Fried Pork Dumplings)
This post participated in the Tasteem contest The Palatable Beauty of Chinese Cuisine