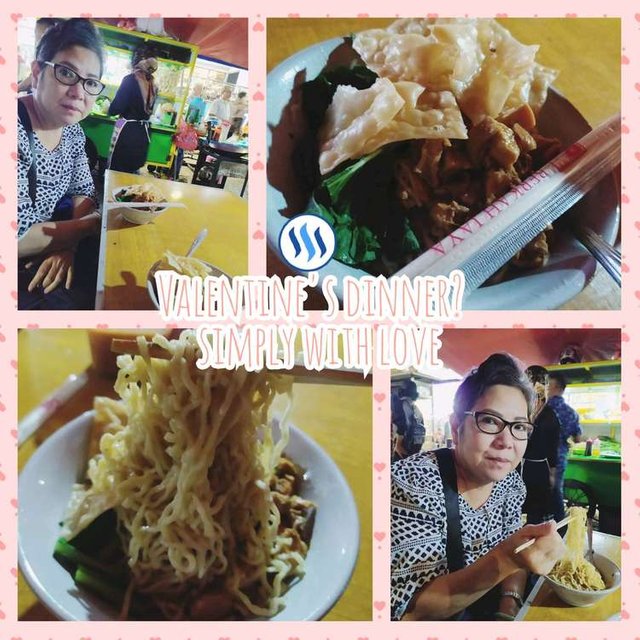 Hello, foodies!
Actually last evening when we wanted to have dinner it was raining so then we decided to have noodle right in front of Blok M Square lobby. It was street food and because it was raining, the food stalls there opened the tent so that many customers still could come and enjoy their food.
When we decided to eat street chicken noodle, i still had not think that i would participate in this competition but when i ordered and sat, saw the couple next to us then i got the idea to join this competition, cause the romantic or love is not depend on the place where you eat but it's from your heart...
Finished now for the prologue cause i would like to share our experience here.
When my mom and i arrived here it was around 7 something in the evening, a bit late for us to have dinner cause we already had another small dish before. It was raining and many customers already in this area to have their dinner.
Here how it looked like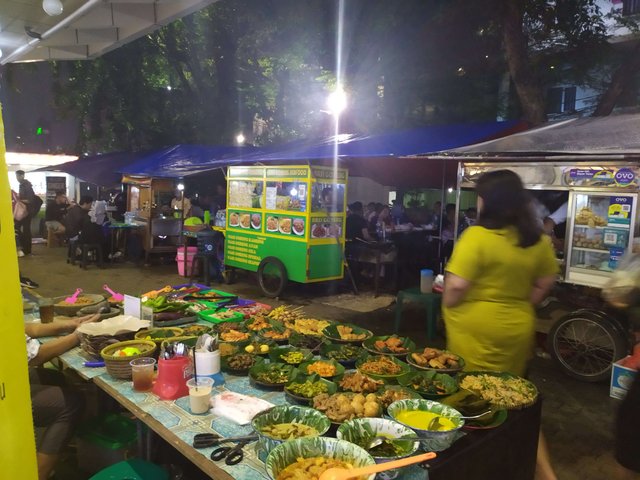 Modest and under the sky if it is not raining. It was actually only temporary food court area cause it only open 4 hours everyday (7-11pm).
We then ordered the chicken noodle then sat.
The dining area around us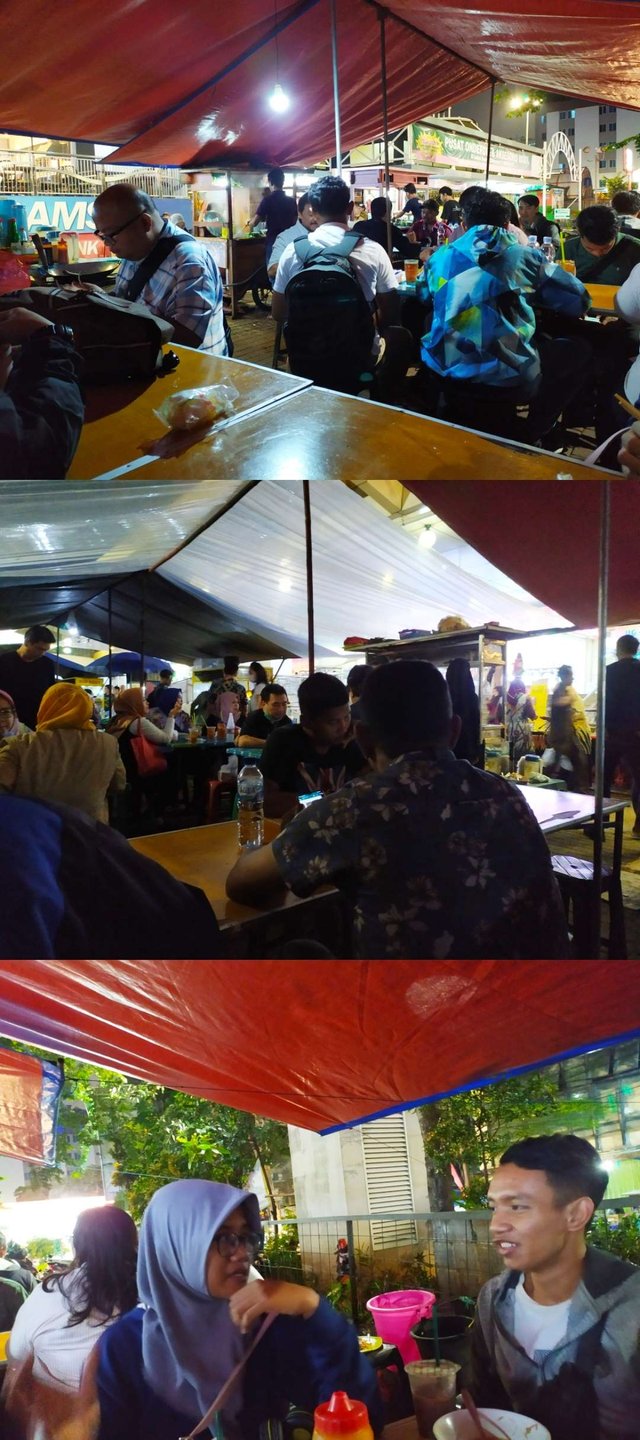 The couple next to us was doing chit chat and happy although with this modest situation, simply in love!
We waited for around 10 minutes to get our order to be delivered. Even it was crowded, the seller was skillful and could serve the noodle fast.
Here were our order

Only simple chicken noodle with savory taste. The noodle was soft and easy to swallow. The chicken was soft, had ginger smell and taste savory plus a bit sweet. They also served it with chilli sauce and chilli paste which gave the spicy, sour and sweet flavour. So it made the noodle had rich flavours. Almost forget to tell you that it had also some crispy skins on the top which were savory, soft and crunchy.
The Price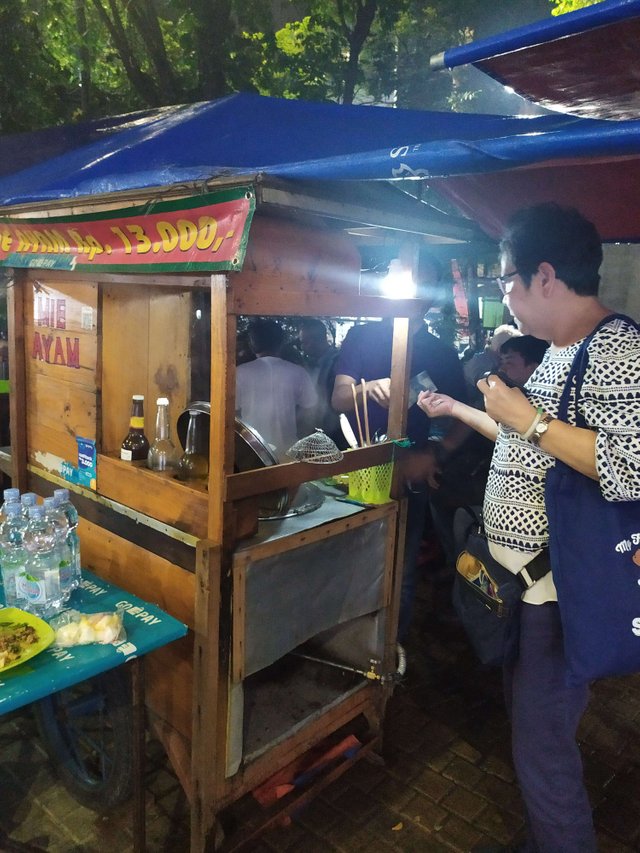 It was only 13,000 IDR per portion so we paid 26,000 IDR or it even didn't reach 2 USD for 2 bowls of chicken noodle.
You maybe could try the modest valentine too, cause all you need is simply love
Mie Ayam Rp 13,000
Lobby Mutiara
Blok M Square
South Jakarta
open daily 7-11pm
---
Restaurant Information
Mie Ayam Rp13.000



Blok M Square, Jl. Melawai 5, Melawai, Kec. Kby. Baru, Kota Jakarta Selatan, Daerah Khusus Ibukota Jakarta 12160, Indonesia
---
Valentine dinner? simply with love
This post participated in the Tasteem contest Be my Valentines ❤️