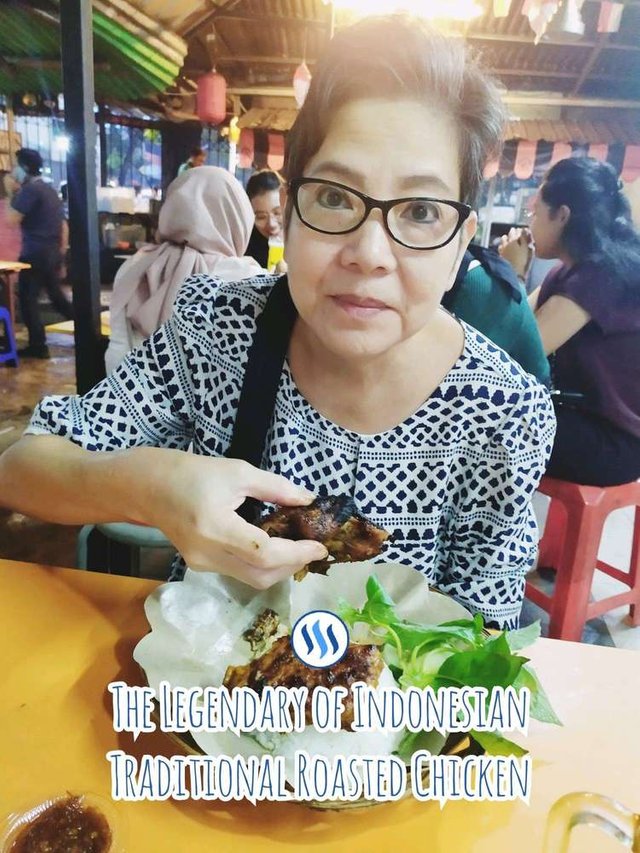 Hello, foodies!
Tonight we had dinner in one of the legendary food on Bulungan Street, Blok M - South Jakarta.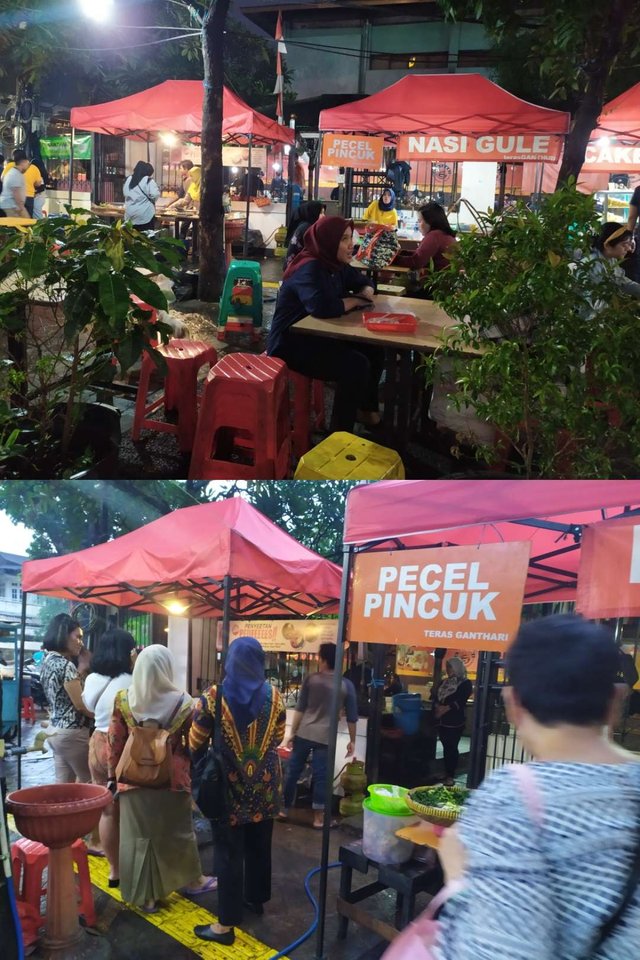 The entry gate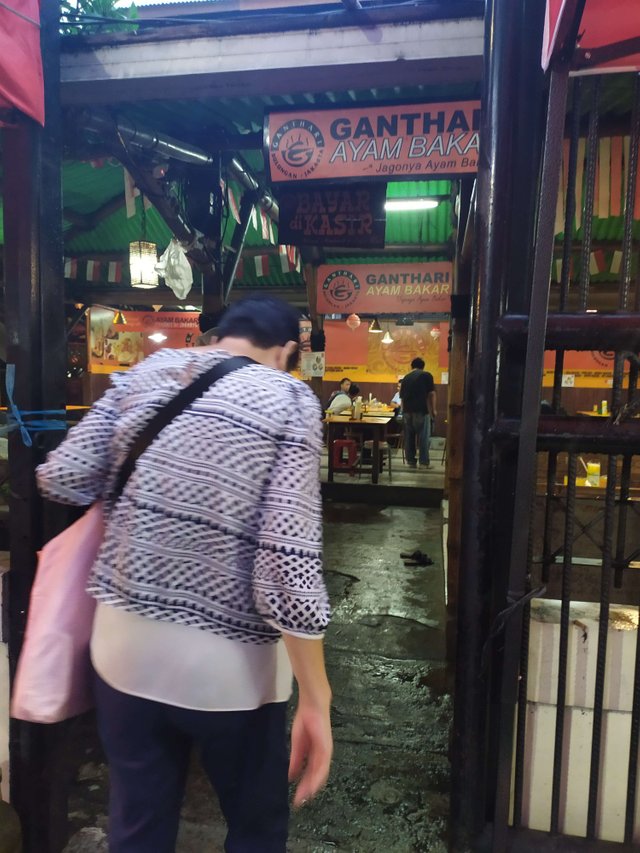 It was an old restaurant which was located behind some food stalls. It had been opened since 1994.
The dining area

It had a large dining area which some lesehan area (you could sit on the floor and eat on the tables that available here) and some with normal chairs and tables. It also had no air conditioners.
Unique thing here, you should order and pay in the cashier then the cashier wouldn't give you the bill. It was common thing here, you just needed to wait in your table to get your order.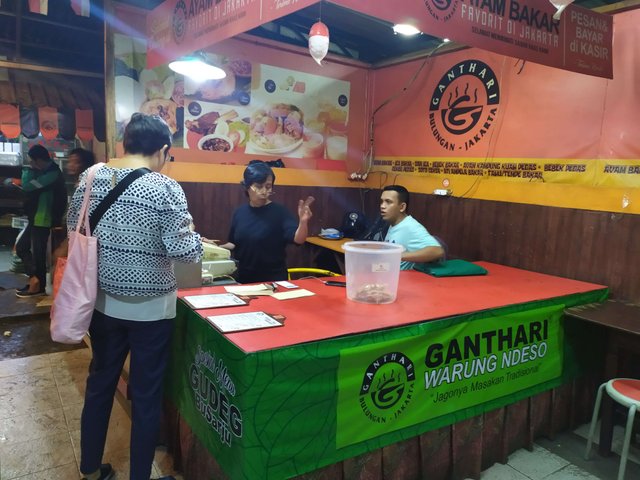 The menu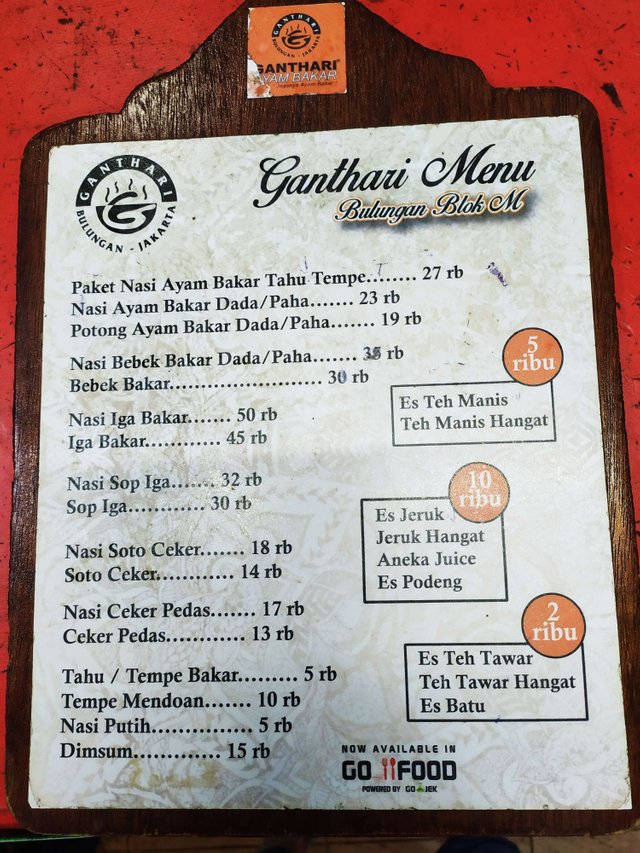 The speciality here was like their name, Indonesian roasted chicken.
They roasted the chicken traditionally behind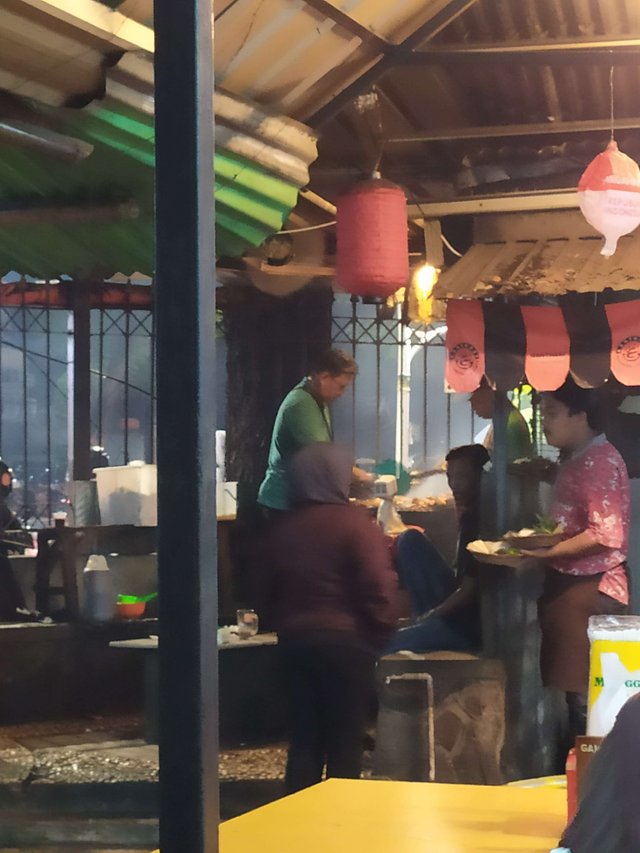 Our Food

Here what we ordered, both of us ordered the package of roasted chicken with rice and a roasted tempeh. Like usually, they served best roasted chicken with tender, savory and sweet flavour. Delicious! The tempeh was also tasty. They also gave the spicy sambal (chilli paste) so you could add it to your chicken, to make it spicier of course!
We ate without spoon and fork, muluk style.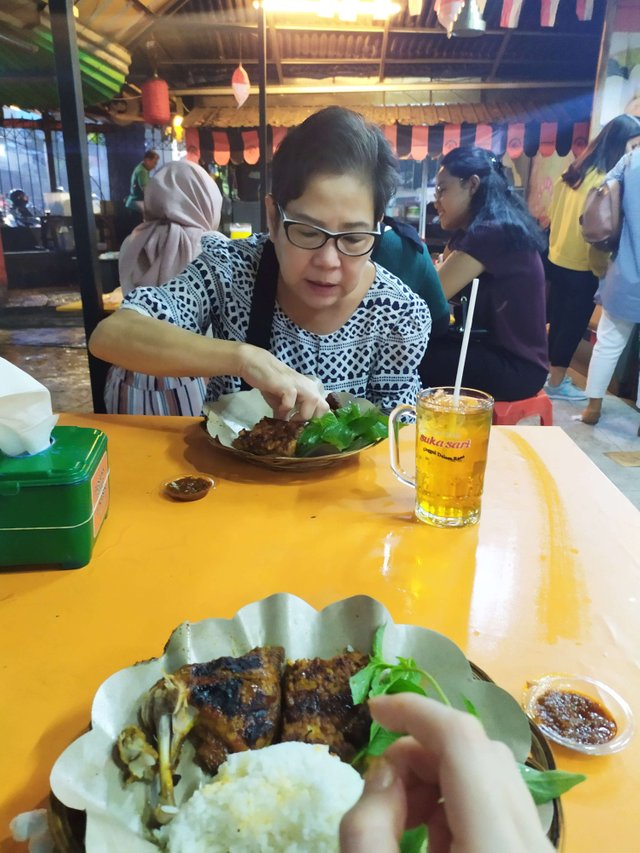 For our food and a glass of iced tea, we paid 56,000 IDR or around 4 USD.
I invite you to try the legendary roasted chicken here
Ayam Bakar Ganthari
Bulungan Street C/1
open daily 12pm-12am
---
Restaurant Information
Ayam Bakar Ganthari



Jalan Bulungan blok C no 1, Kebayoran Baru, RT.3/RW.1, Melawai, Kebayoran Baru, RT.11/RW.7, Kramat Pela, Kec. Kby. Baru, Kota Jakarta Selatan, Daerah Khusus Ibukota Jakarta 12130, Indonesia
---
The Legendary of Indonesian Traditional Roasted Chicken, Jakarta
This post participated in the Tasteem contest Local Dishes