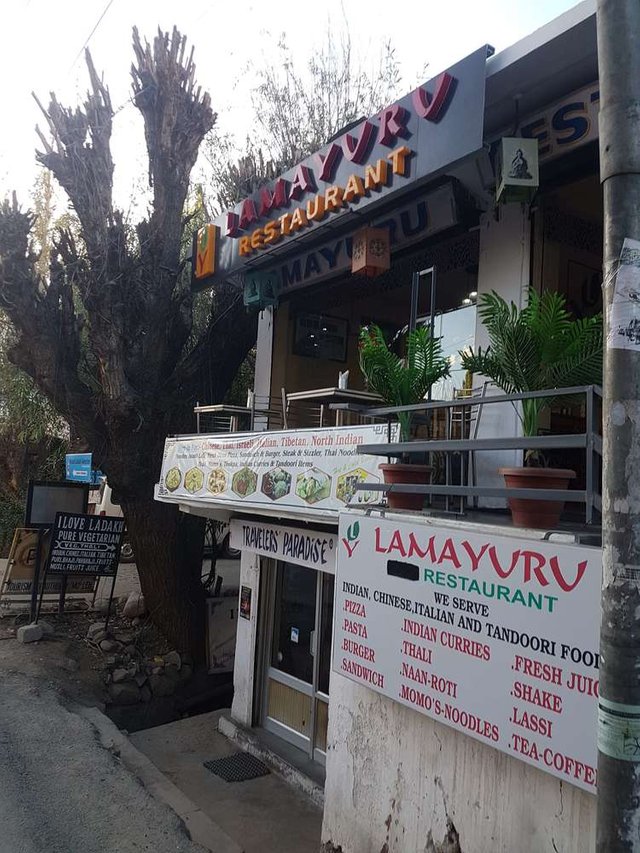 I'm on a holiday at the moment and traveling in Leh, Ladhak. Today is the last day and it's been an epic holiday in the lap of nature. It'll be even more evident in reviews that follow.
I was expecting a lot of great noodles and dimsums in this area. On our first day here, we went to a place called Lamayuru. The restaurant is located very close to the main market in Leh.
The decor isn't wow, but makes the place look friendly.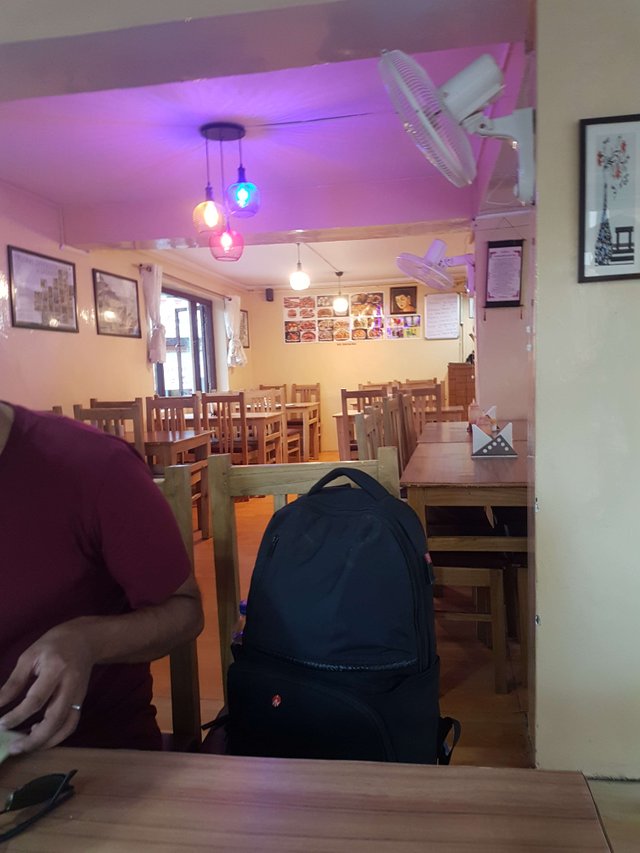 The menu is quite elaborate serving Indian, Tibetan, Asian and American cuisine. The menu is 10 pages and I'm going to skip pics of the menu.
We ordered Chicken dumplings and Chicken Manchow soup to start with and then Vegetarian Noodles and Pad Thai. For drinks we got Apricot Juice.
The dumplings suprised us with the number on the plate. However, they were nice with decent quantity of meat in it.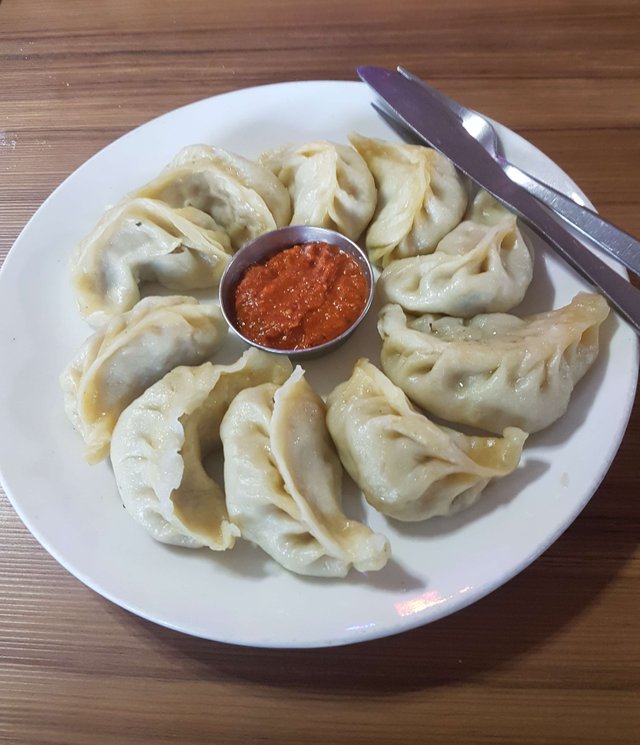 The soup was also very good to taste. Thankfully we split one between 2.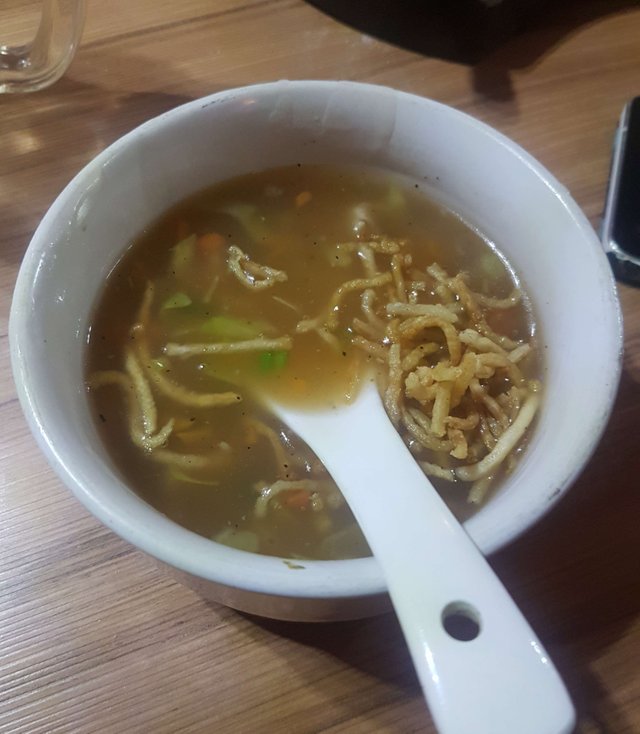 The really nice thing was pad thai. An absolute favourite of mine. I love flat rice noodles and generally like dishes with it, pho is another dish I love. The pad thai here was just perfectly done. The noodles were cooked perfectly and the overall flavours came together so well. Usually it can be a huge risk ordering a non local dish in a restaurant but pad thai at lamayuru was like pad thai I would have had in thailand.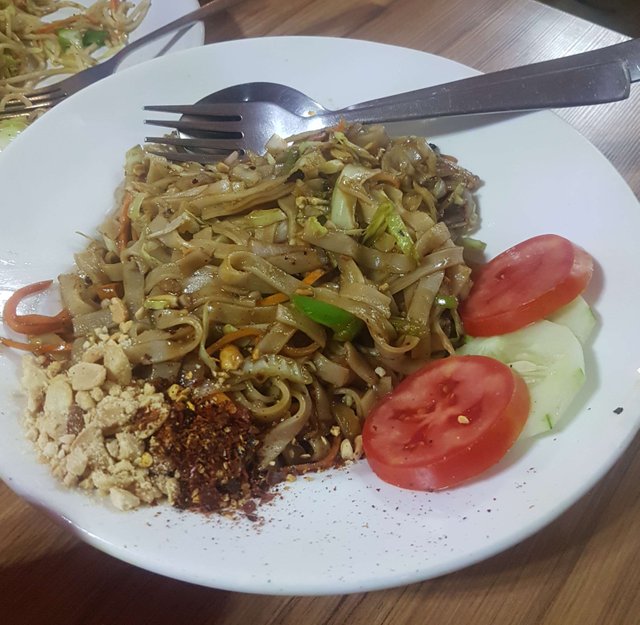 The veg noodles were also made well. The extra dose of veggies in it was nice and salt was right amount.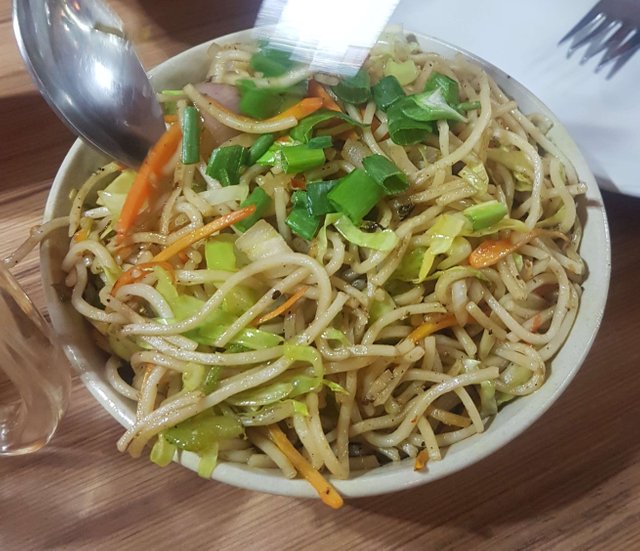 Now I've had apricots before but not in Mumbai. apparently, apricots are grown in Ladakh. now, I'd never had apricot juice anywhere so I wanted to give it a try and it was de-lish! It was colsd and had a slight tang, which made the sweet juice taste so much better.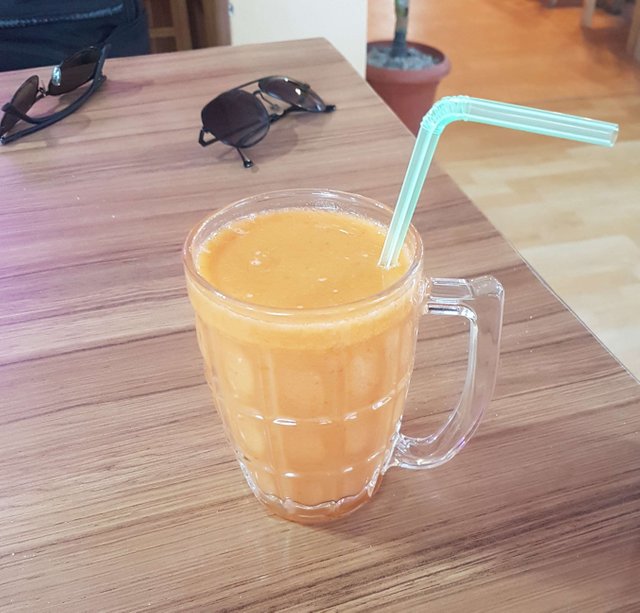 The quantity of the food was ample. Four of us were stuffed by the end of the meal. Prices are reasonable, quality great, and staff friendly.
4.5 on 5 for lamayuru and 5 on 5 for the pad thai!
---
Restaurant Information

Lamayuru



Fort Road Opp Hotel Yak Tail, Leh, Jammu and Kashmir 194101
---
Lamayuru review - great place to try noodles in Ladhak
This post participated in the Tasteem contest All about noodles