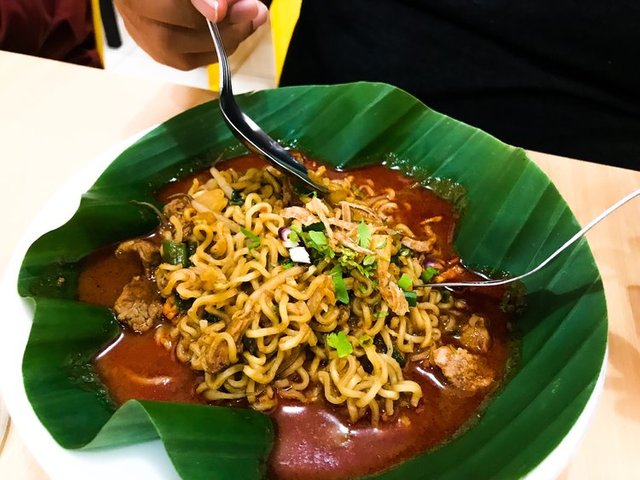 If you travel to Banda Aceh, capital of Aceh Province, one will recommend you to eat Acehnese special noodle at Mie Razali Resto in Peunayong. Almost everyone knows this place. Even, President Jokowi ever visited this place and enjoyed special crab noodle there.
However, there is another choice of noodle resto in Banda Aceh: Mie Bardi. This resto starts being famous since few years ago.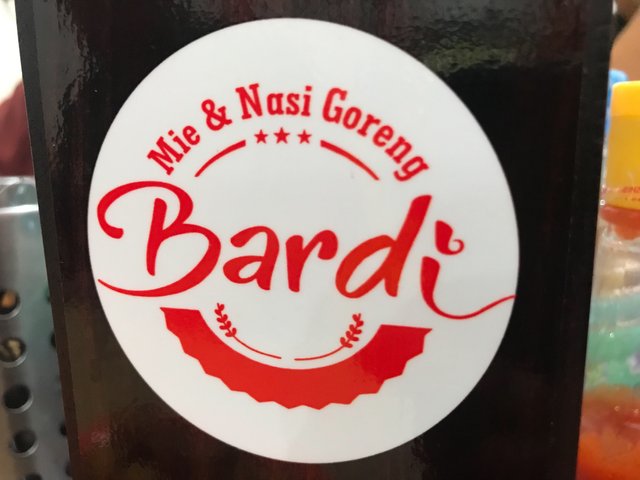 It's located in Neusu, another most populated village in Banda Aceh. Mie Bardi Resto not only provide many variants of noodles, but also fried rice.
I and my friends visited this place for the first time few months ago. The place is nice and clean, it's a good choice to enjoy some noodle.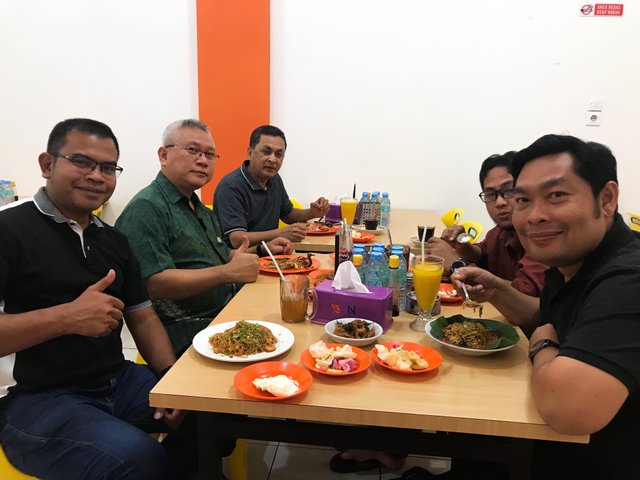 We had dinner at the restaurant. We ordered some noodles and fried rice. I ordered bihon noodle. It's small shaped noodle, made of rice flour. This noodle is fried with many kind of spices.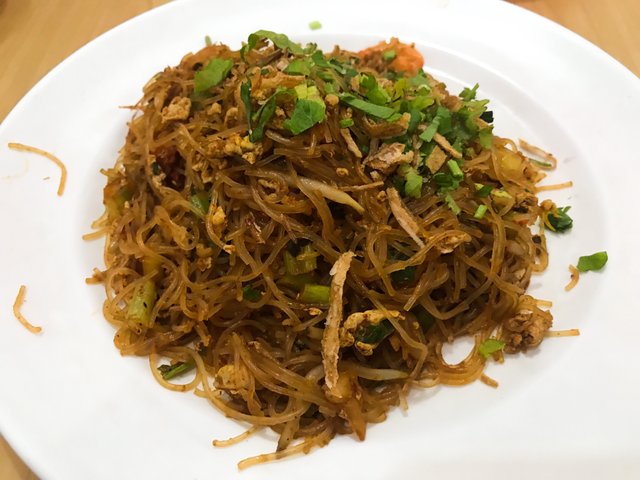 We enjoyed the noodle so much. But, honestly, Mie Bardi is not as delicious as Mie Razali. So, if you visit Banda Aceh, Mie Razali is the best choice restaurant of Acehnese noodles.
---
Restaurant Information

Mie & Nasi Goreng Bardi



Jl. Residen Danubroto, Lam Lagang, Banda Aceh, Kota Banda Aceh, Aceh 23122, Indonesia
---
Mie Bardi ~ Bardi's Noodle Resto
This post participated in the Tasteem contest All about noodles