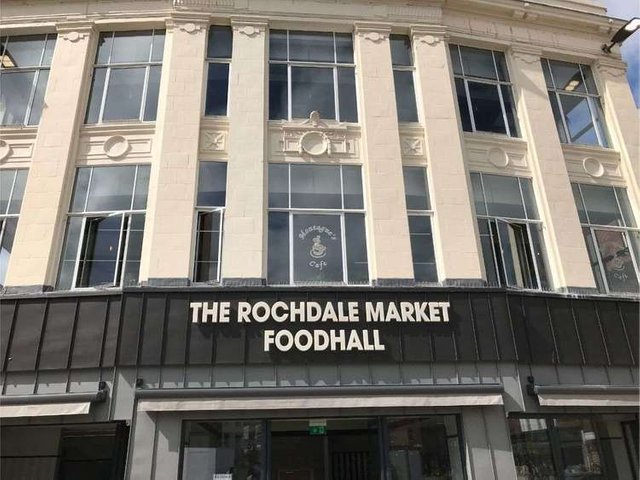 In our search for respectable eateries in the working-class town of Rochdale, we were getting desperate.
I still have another 'bad place' to write up but as @tasteem is supposed to be about positive eating then today I can tell you all something.
Yes, there is another place that is worthy of eating, but it's kind of hard to find.
I say this not because it's not in a dodgy back street, nestled within empty beer cans, cigarette butts, the non-too subtle fragrance of cannabis resin, the many pissheads, homeless and vagrants who roam the street (but do keep to themselves), but strategically placed so most don't see it.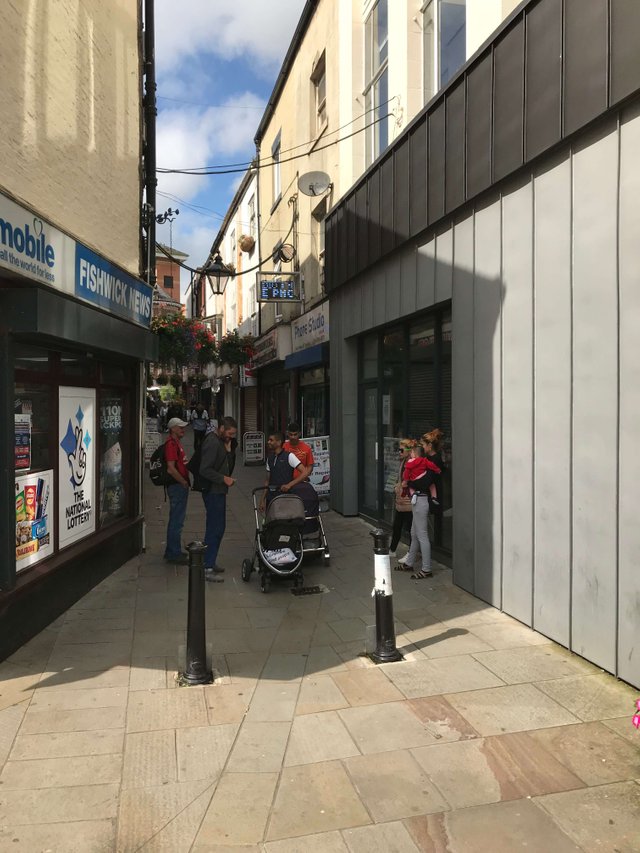 We were ambling along the same darkened 17th-century alley that hosts 'The Laughing Loaf' one day and were almost pulled into this 'Rochdale Market Foodhall' encampment by a woman desperately trying to sell us a sandwich.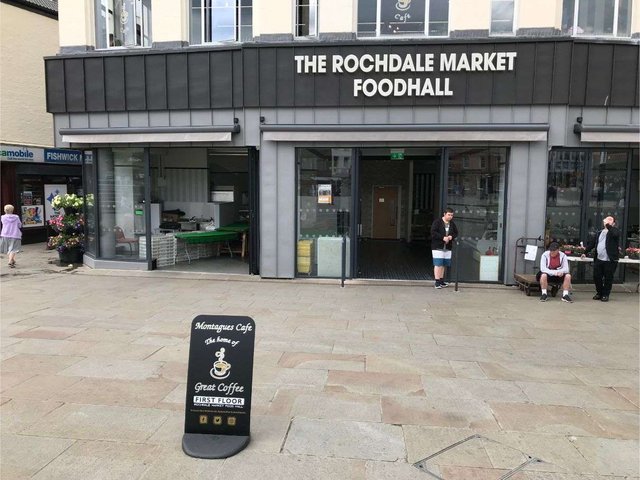 We had seen the place before but it seemingly sold potatoes, tomatoes, vegetables and was nothing at all remotely like a 'Foodhall'.
Inside the Food Hall, except... there's little in the way of food
@goblinknackers was listening but a glaze was rapidly forming around my eyes while listening to the droning of cheese, eggs, ham, bacon, and then she said..... 'restaurant'.
I snapped out of it and started listening intently.
'There is a restaurant named Montague's on the second floor', she said. I was still not sold but we decided to go and have a look.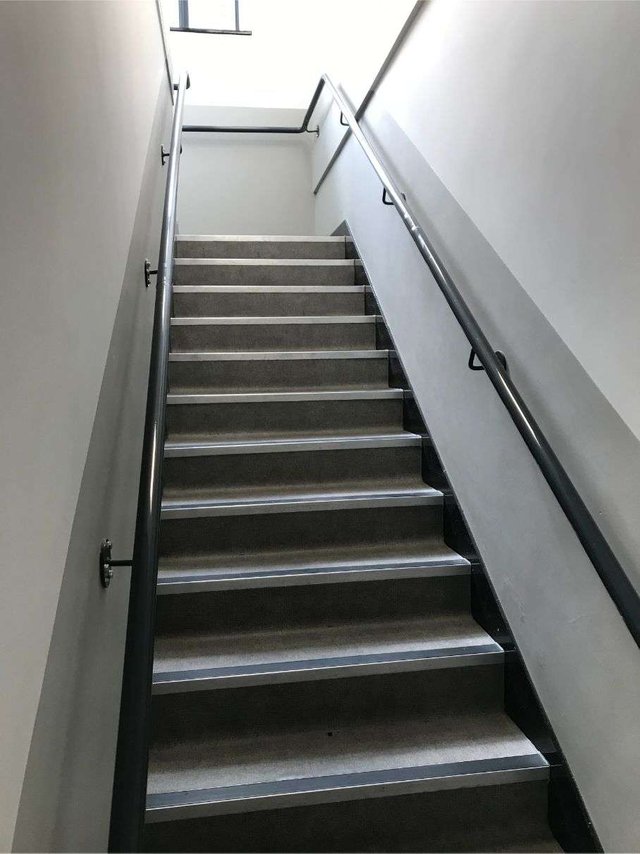 'Boring looking stairs can sometimes lead to hidden restaurants, forgotten in time and hosting gourmet delights!'
Up some very forgettable stairs takes us into a nice looking restaurant that looks a little out of place considering this town.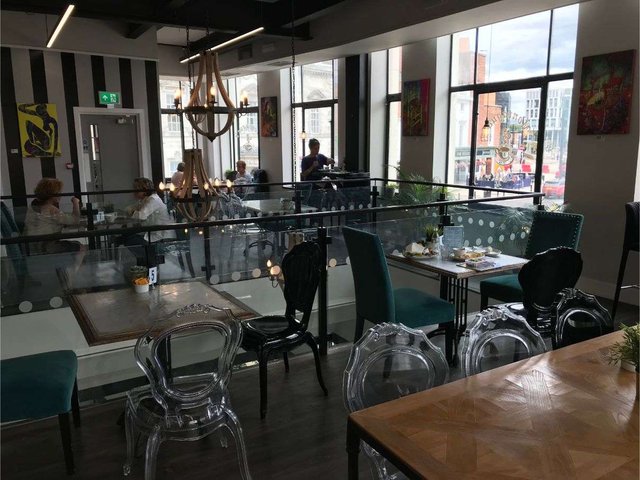 Like many of these 'healthy eating' places, there was no evidence of chips being on the menu.
Well, damn. I can handle that I suppose.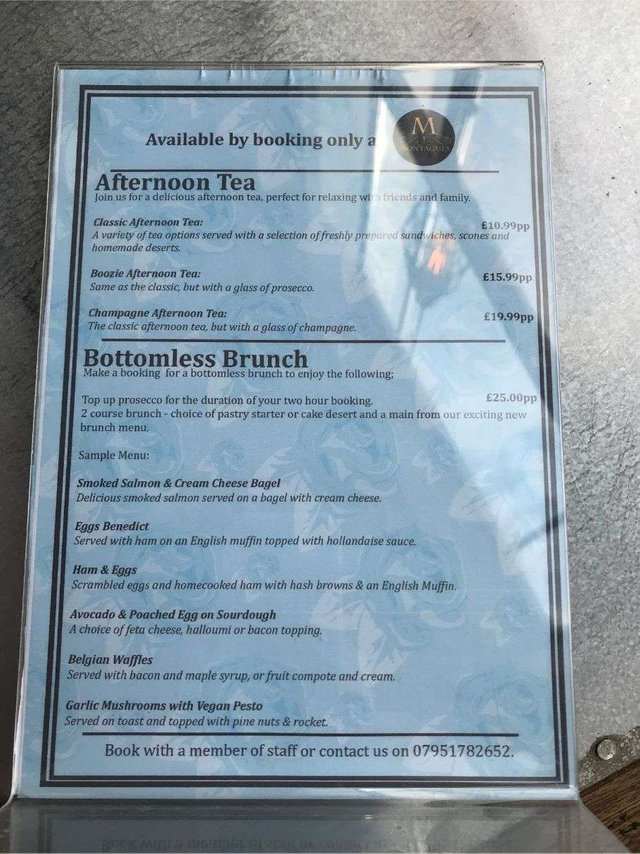 The menu was quite orientated around breakfast but as it was past 1 pm that was no longer an option.
Yes, I could have pulled a gun and demanded some like Michael Douglas showed us in the movie Falling Down, but I have not quite got to that level of insanity yet.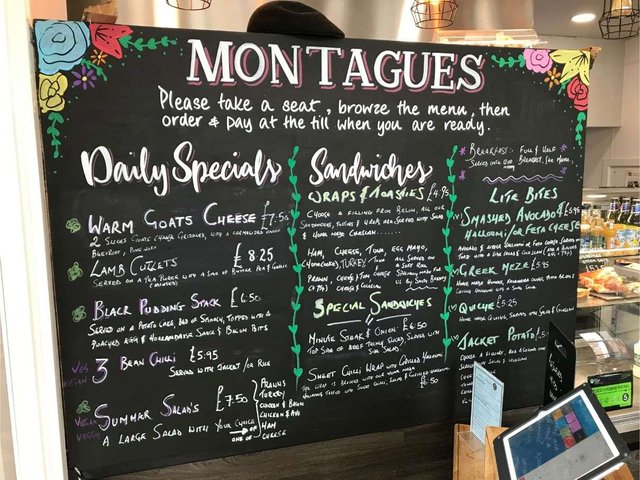 The Minute Steak and Onion looked interesting, which we sometimes called 'Steak Canadian' in the UK. @goblinknackers ordered the same.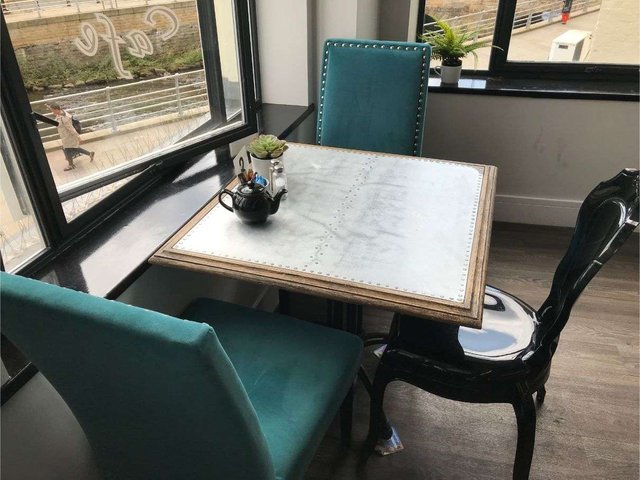 The owner came to our window-side table and started talking. She has had problems getting customers and I can see why.
'Nobody knows about this place, because it's not easy to see or find'
There is a sign outside, but it's too small. I have walked past it many times. People just don't look.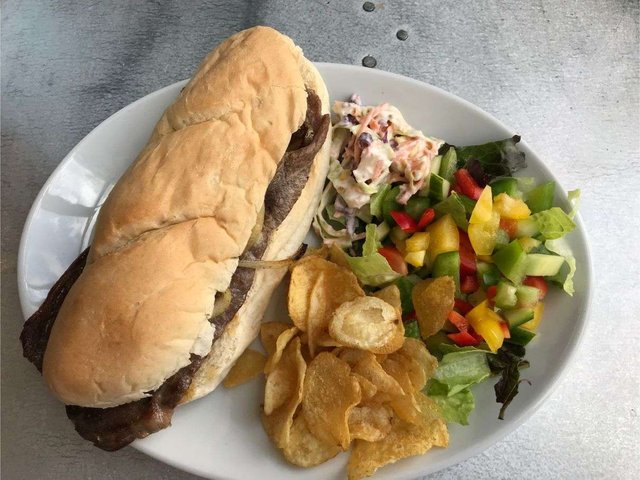 The food arrived in good time and the photographs do not do it justice.
What we received was a torpedo roll which is similar to a burger bun but as the description implies is shaped like the German U-Boat weapon of favour.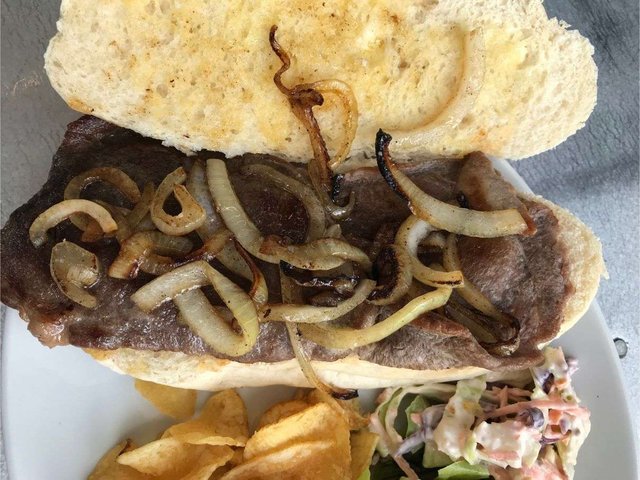 Inside we get thin slices of beef with onions. This kind of sandwich used to be more popular in the UK years ago but burgers have gradually taken over.
Some salad accompanied the sandwich, a little coleslaw, and some crisps.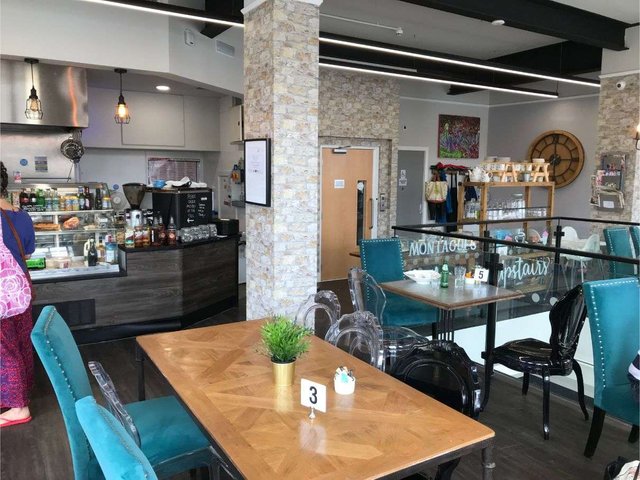 Maybe it's because I have not had one of these in years, but the taste was fantastic.
If anything it could have had another layer of beef to make it a little fuller but I really enjoyed what was on my plate at Montague's café that day.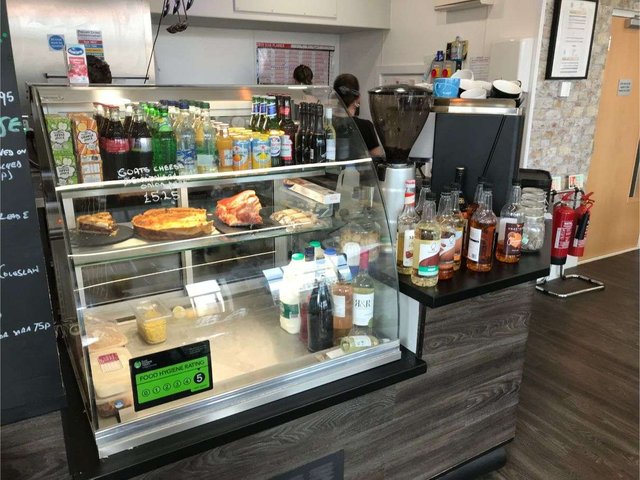 They have taken some time to make the place presentable, the décor is pleasant, the ambiance nice and I will be returning to this café come restaurant soon.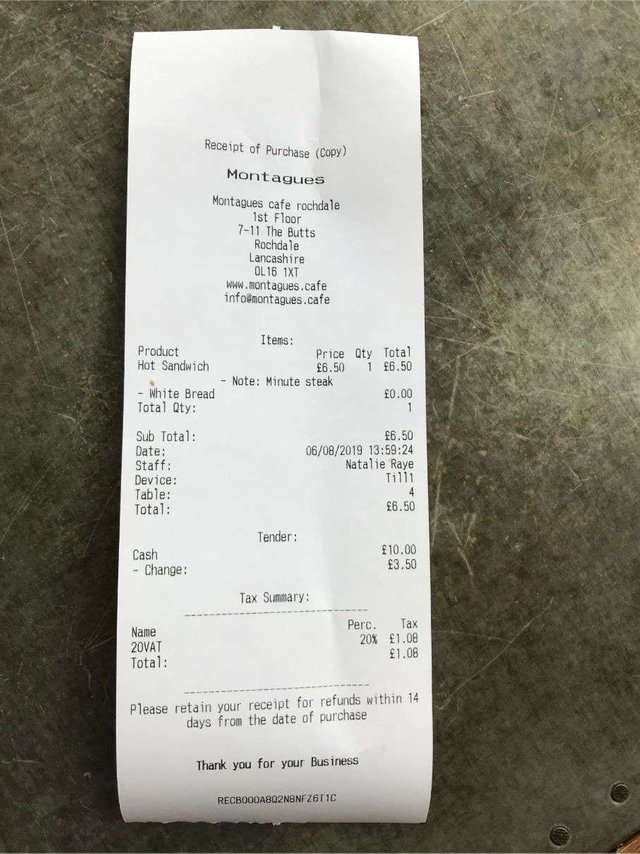 The bill was simple. One sandwich at £6.50. What I didn't know is that certain employee's gain a 10% discount.
I do qualify for that even though I am technically not an 'employee'.
Montague's is my highlight for Rochdale's eateries so far. I would highly recommend it, at least for the dish that I chose.
---
Restaurant Information

Montegue's Cafe



1st Floor, 7-11 The Butts, Rochdale OL16 1XT, UK
---
Montegue's Cafe - A Tasteem Review
This post participated in the Tasteem contest Your weekly choice