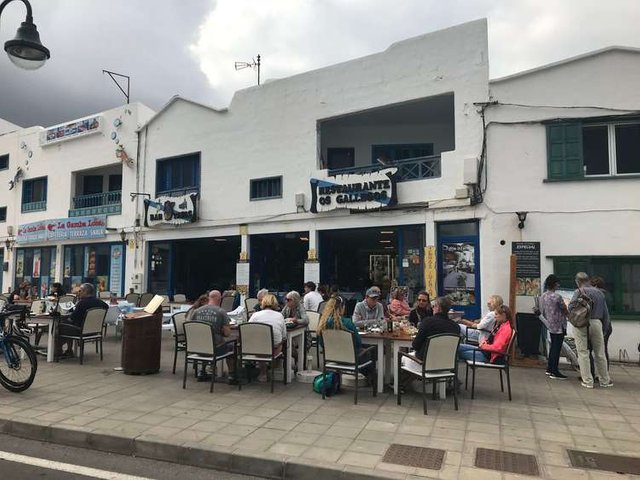 Where do you eat when the only restaurant in a remote town is busy and the rest appear empty?
This was the scenario we faced today when entering the town of Orzola in the north-eastern part of Lanzarote.
What made it worse is we had to drive past it, and then park up.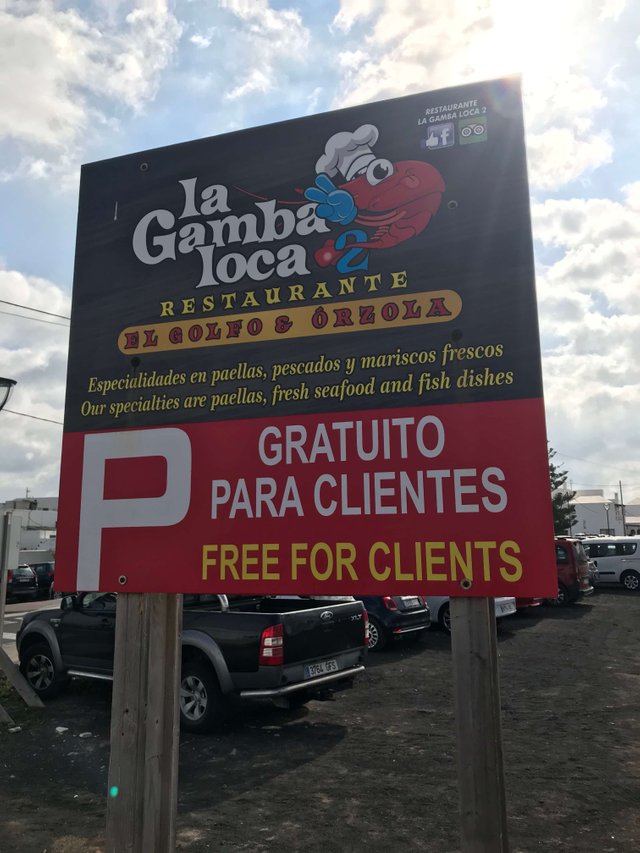 Not such a problem except there are restrictions on parking due to it being a port and then there is a large car park sporting the sign, 'free to all diners at la Gamba loca'
We figured 'la Gamba loca' to be the busy restaurant and so dumped the car, walked around the bend to find this not to be the case.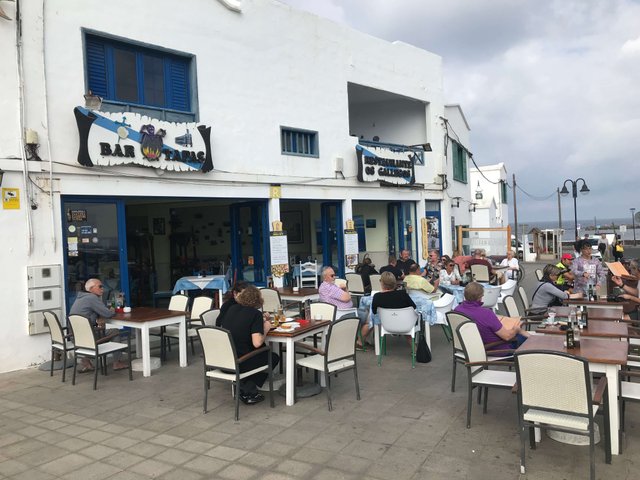 'Restaurante Os Gallegos' had plenty of space to sit but was lively, busy and buoyant compared to anywhere else.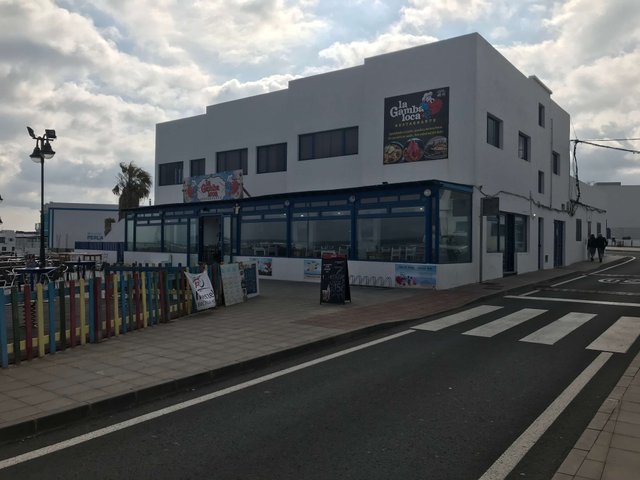 This was not the case with 'la Gamba loca' which was stationed 100 yards away on the same road.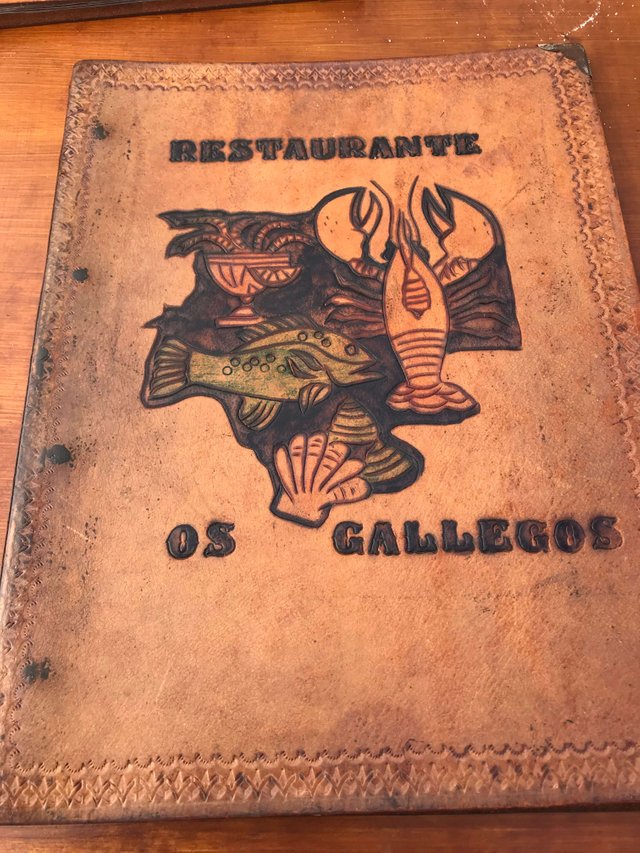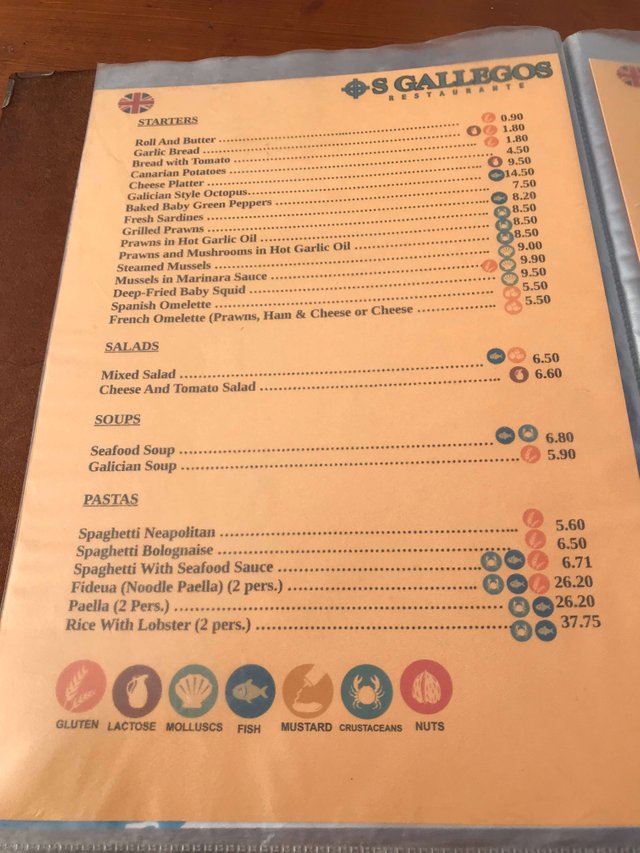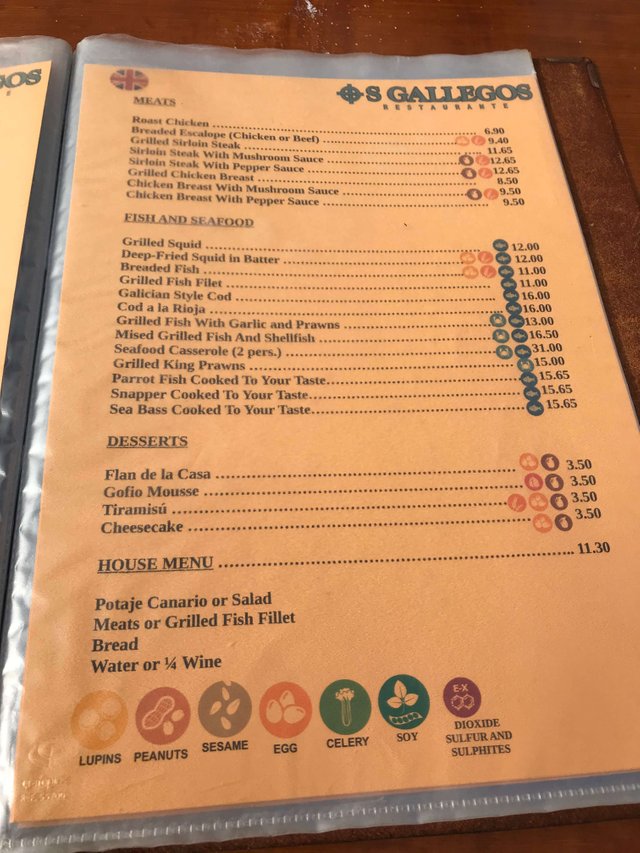 After sitting we were attended very quickly and ordered Grilled Squid at 12EU, and Sea Bass at 15.65EU along with a couple of side dishes of Garlic Bread and Tomato Bread.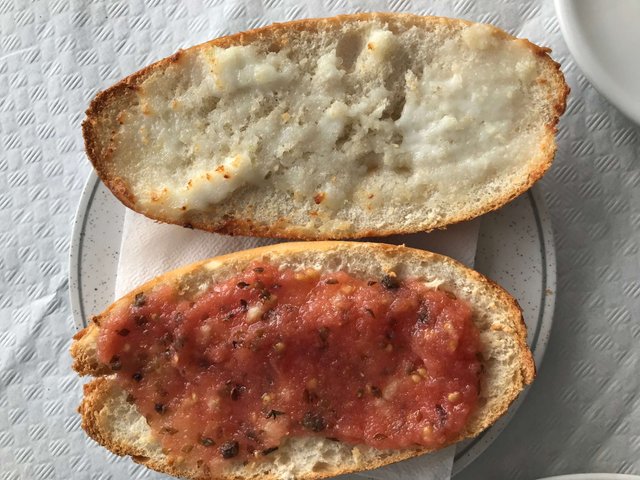 The bread arrived first with a couple of pots of Tomato and Garlic. I haven't seen this before and proceeded to fill mine with a stack of Garlic.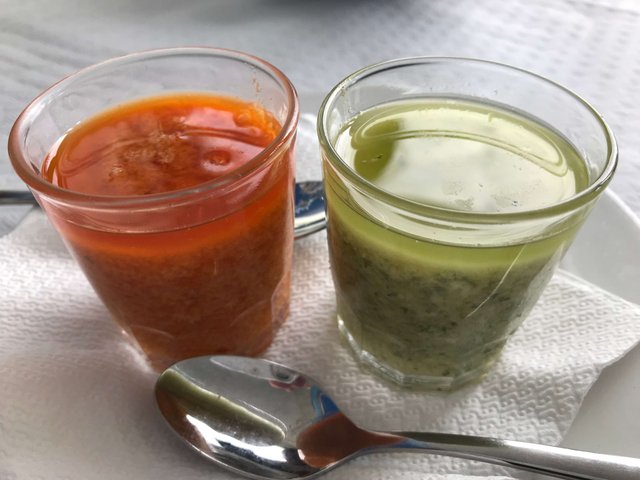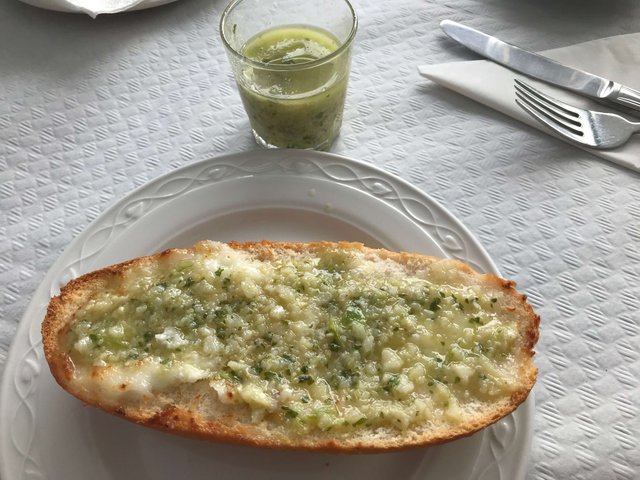 ...'now that is real garlic bread, enough to make you sweat '...
A big problem in the UK is that the Garlic bread ends up being simply bread with little other content.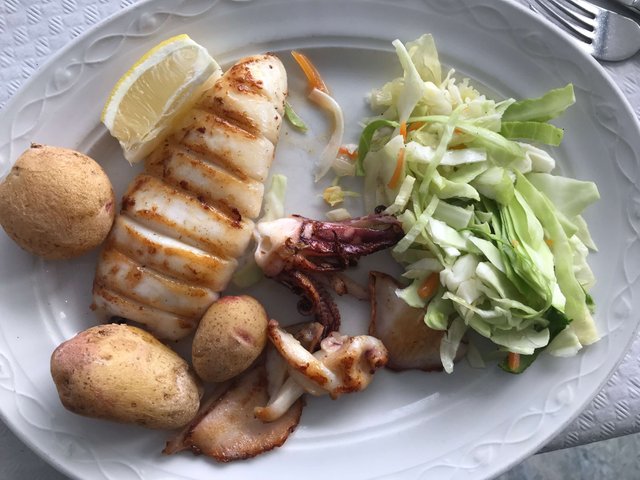 The main dishes arrived very quickly and they were worth the 5 minute wait.
The squid was incredibly fresh, completely with tentacles, the Sea Bass massive and I commented to @bingbabe that it was too big to finish.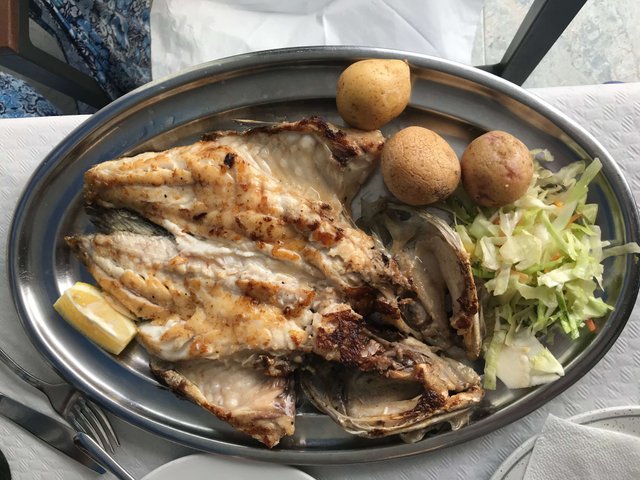 How wrong I was, when food is this fresh and tasty it gets devoured very quickly.
I had a taste of the Sea Bass and it was up there with the best I have every feasted upon.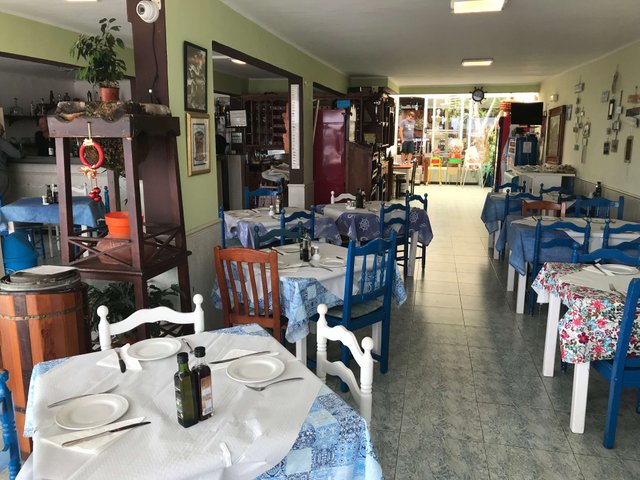 While we ate, people were leaving and entering the restaurant and I couldn't help but notice a bloke from 'la Gamba loca' kept opening the restaurant door across the road and staring at his competition.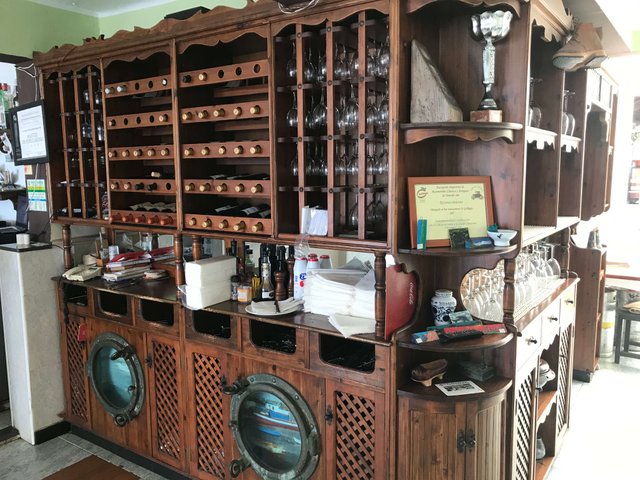 I guessed he was either the owner or a waiter, but if a speech bubble could emit from his mouth it would be to say…
…'why aren't you bastards all eating at my place'…
During the course of the meal my attention was drawn again and again to the other restaurant and the comings and going of this bloke.
It was a case of in and then out every few minutes.
It didn't get as far as hands on hips, but the obvious glare was in his eyes and the jealously.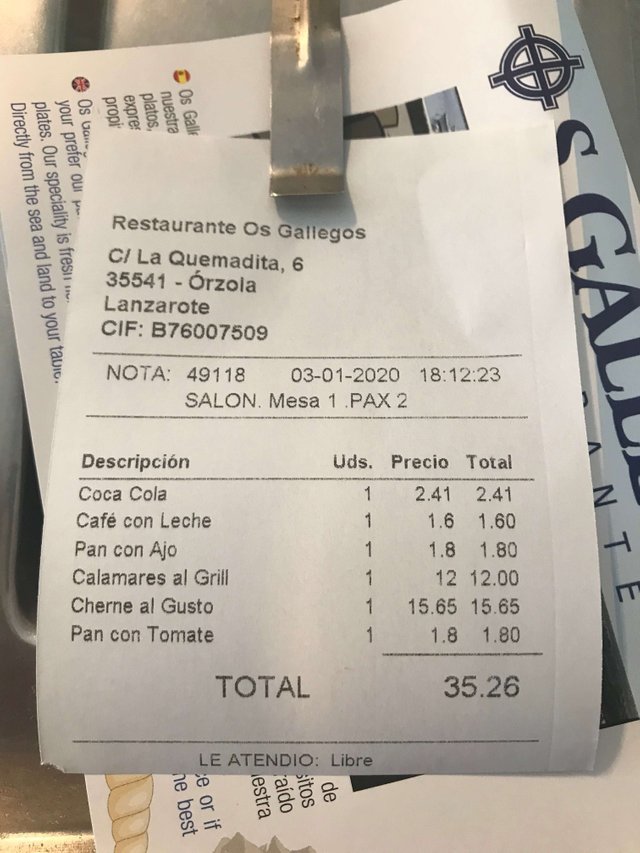 We finished up quickly and paid the bill of just over 35EU, fantastic value I thought considering the amazing food presented to us.
I had to ask the waiter, a young Spaniard about the brooding bloke across the road and he nodded.
'Ah... the man with the glasses', he said with a derisive snort.
'he does that everyday…, our restaurant is over 30 years old and is well known in the area for quality...', he continued without any hint of smugness.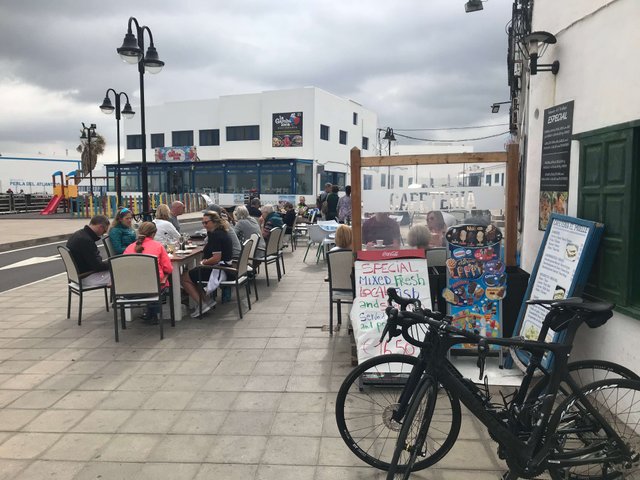 ...'the popular and the not, very close to one another'...
After our meal we noticed everywhere else in this town had few diners sitting inside and wondered...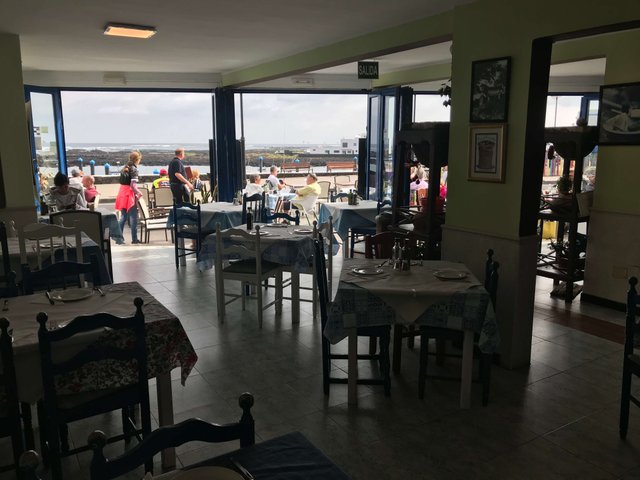 It was fact and that waiter knew it. The other fact I gathered on this day was that you may as well not bother trying to compete in the town of Orzola.
When your competition is this good, nobody will give you half a chance!
---
Restaurant Information

Restaurante Os Gallegos



Calle la Quemadita, 6, 35541 Orzola, Las Palmas, Spain
---
Restaurant Os Gallegos - A Tasteem Review
This post participated in the Tasteem contest Seafood Restaurant