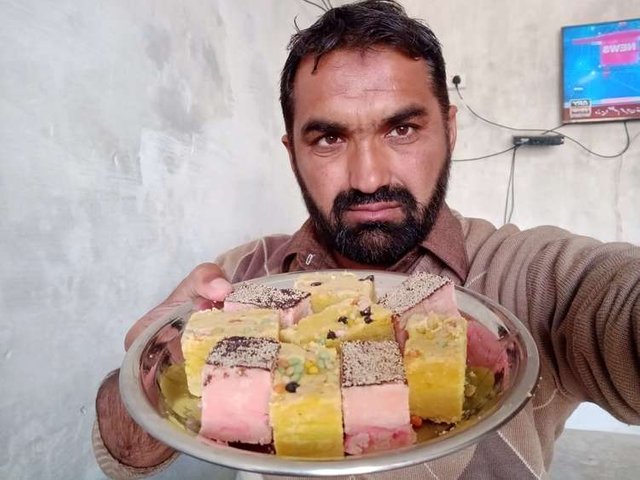 Today I went to the city of Pai Khel. My friend Zail Mustafa told me that there is a sweets store that is very famous for Taste's "Patisa" multiple flavor. I went with my friend to eat "patisa". The store was not very big, but the patisa was excellent and the quality of the food was excellent.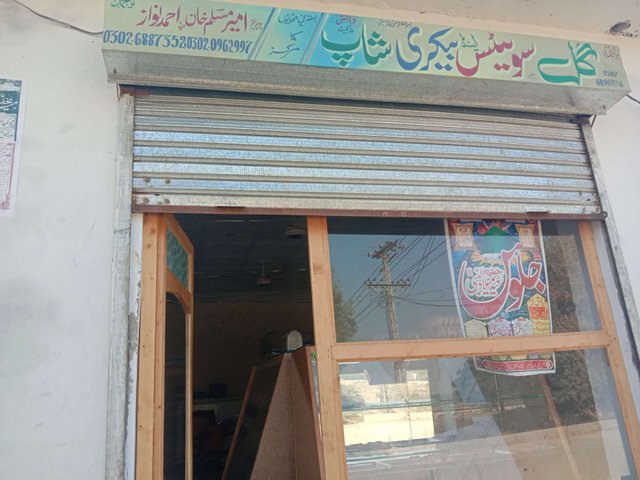 It's the picture of the main door of the sweets store. You can also read the name of the store that is written in Urdu source. It is located near Pai Khel Railway Pathak in the new built market.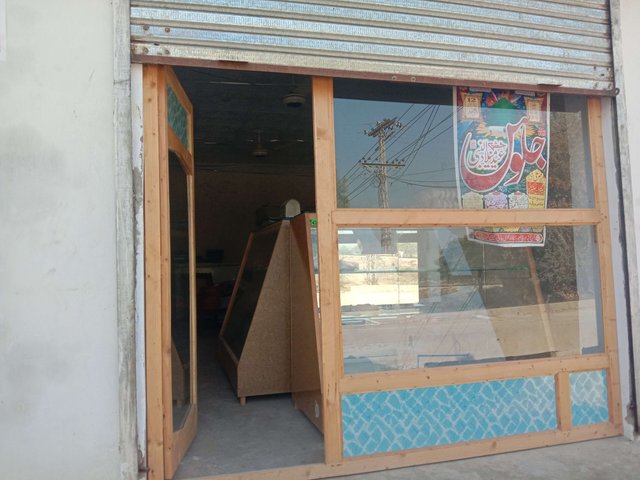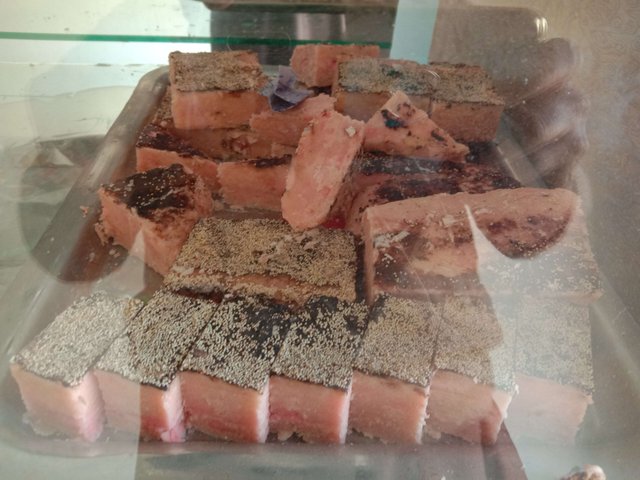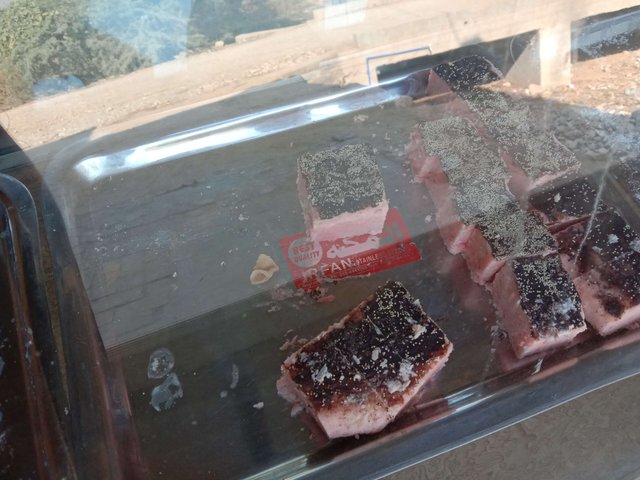 shop view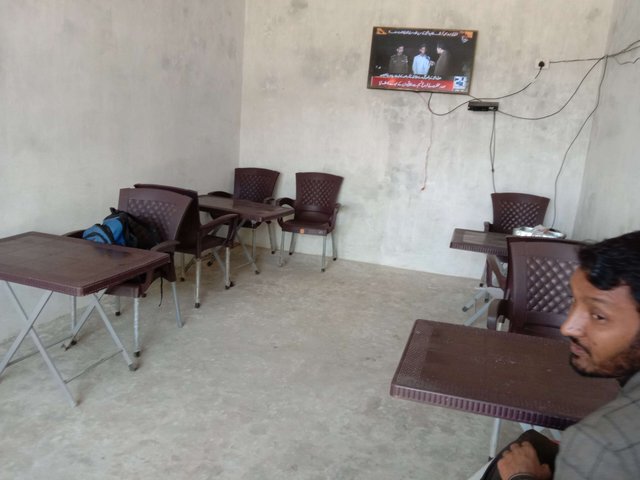 it is inside view of place. Where customers sit and eat patisa. we also sat here and enjoyed patisa.
it was our table .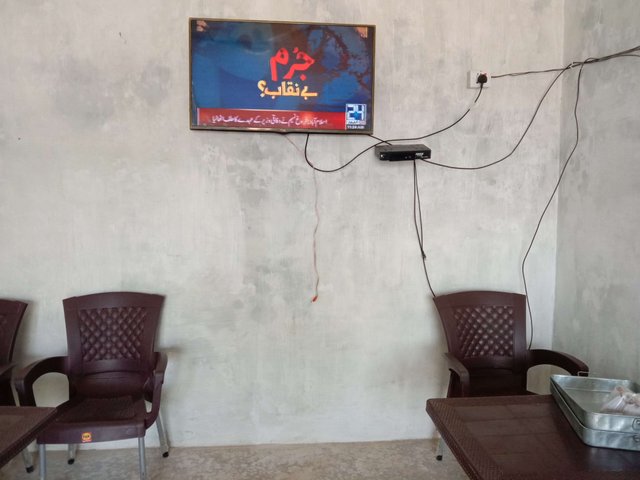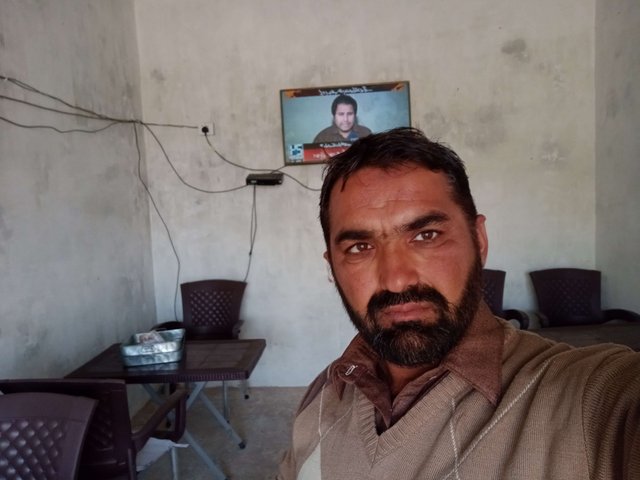 **Here there were also cable television facilities for the customer. We also watched cable television and listened to the latest news updates.
**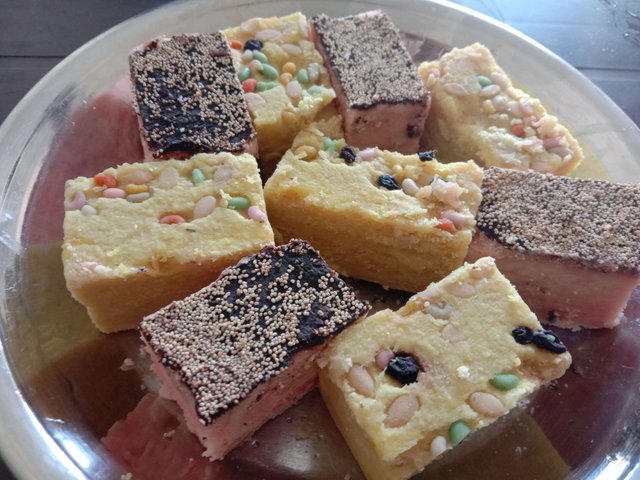 it is beautiful view of patisa. it is really looking very nice and taste of it was very very good.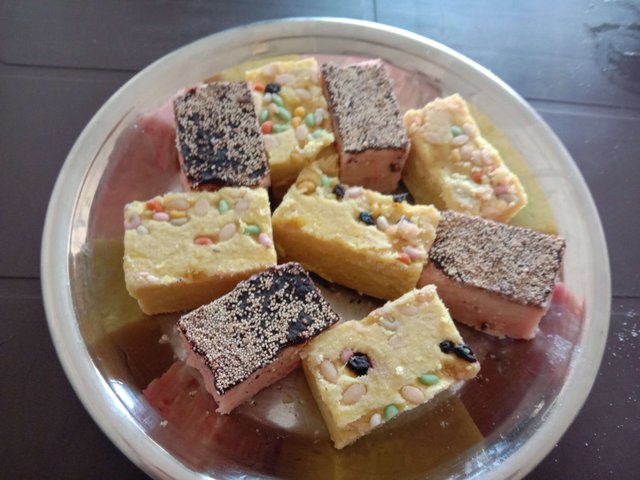 yellow patisa i liked very much and choco tasty also was good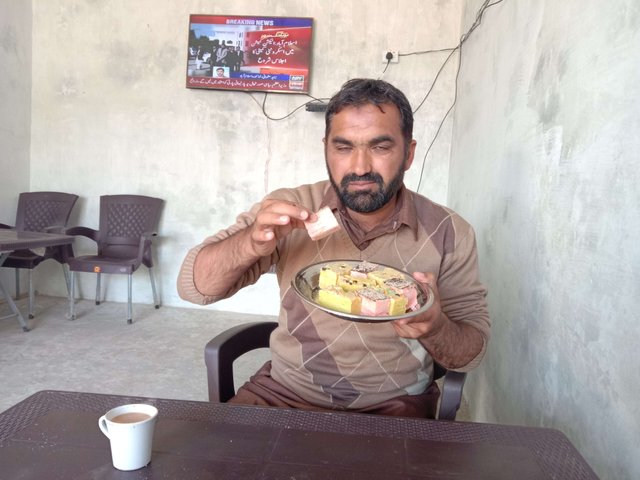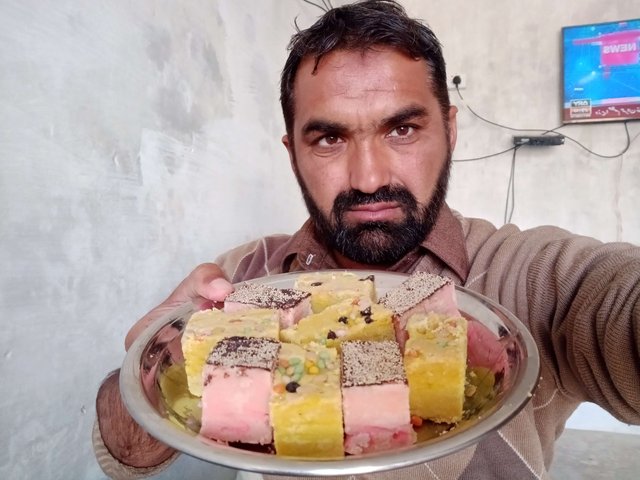 my selfie with paitsa . that i took by my mobile phone.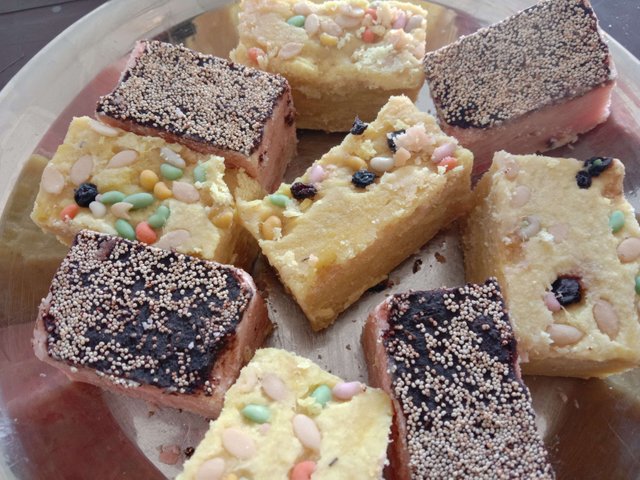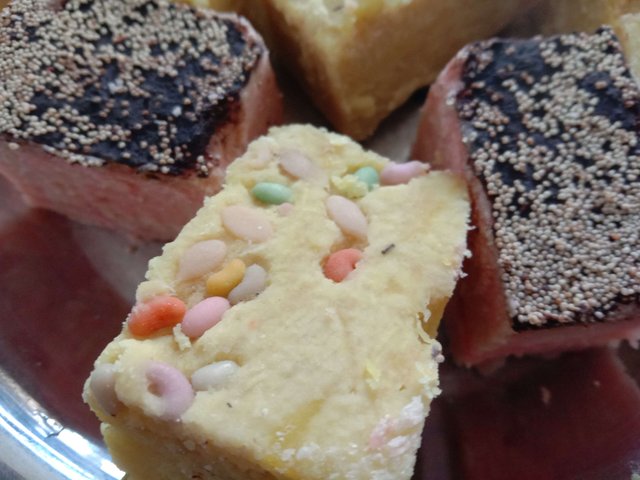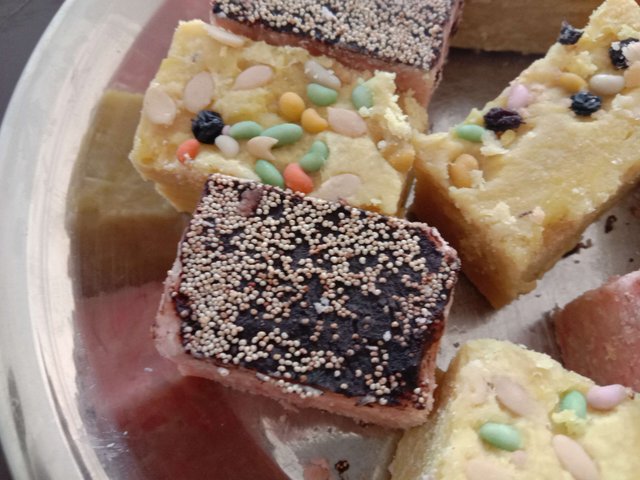 we orderd for also samosa and tea. you can see samosa,tea and patisan in front of us on table.
---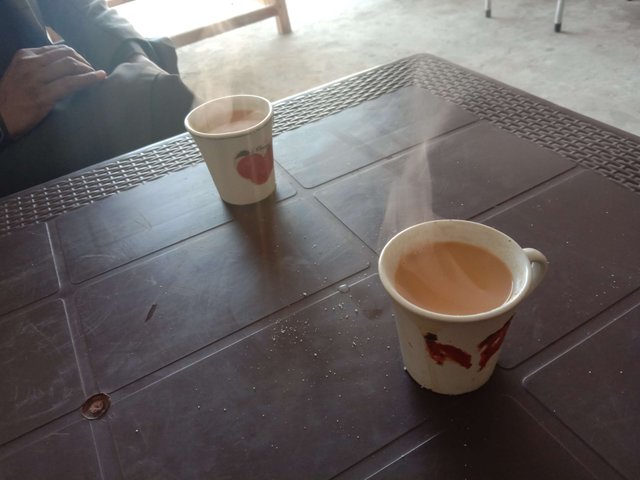 two cup of tea , one for me and 2nd for my friend.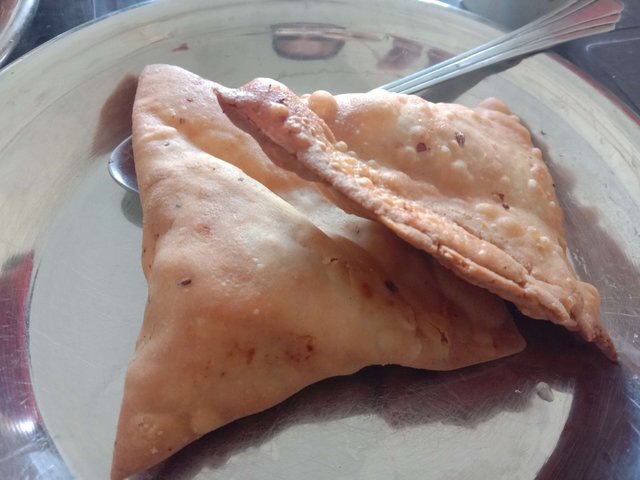 it is my samosa plate.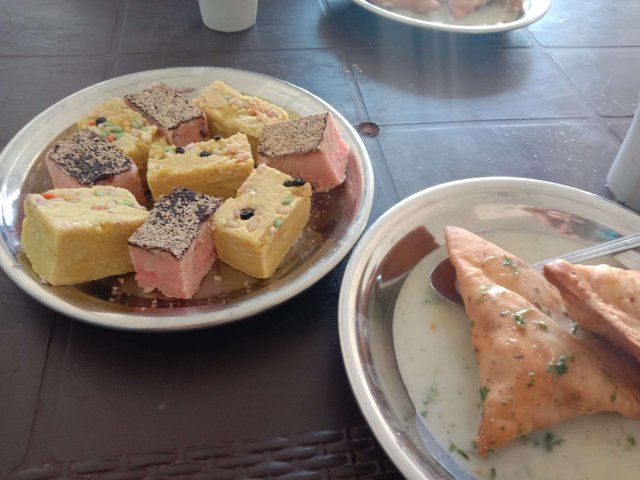 samosa and patisa plates are together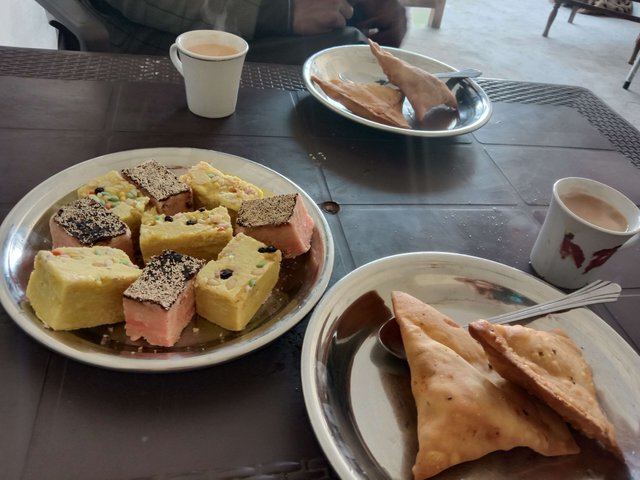 full table view.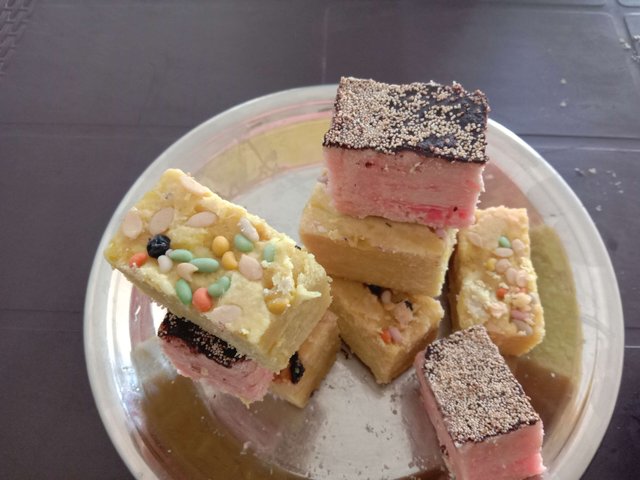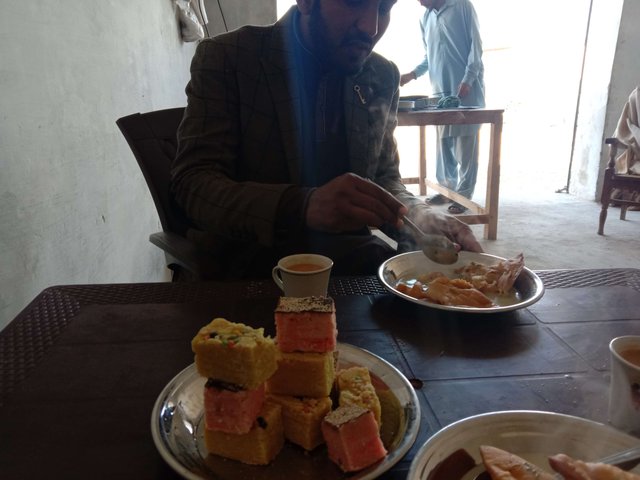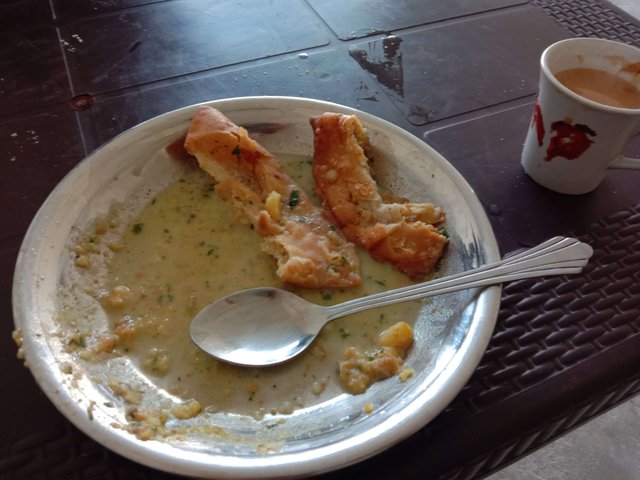 dear friends ,shop was not big but the patisa taste was like that i was feeling that eating at big store.
price : 5/5
quality" 5/5
but i did not like samosa taste , because salt was over in samosa it is true. but dessert was awesome super excellent.
neat clean: 4/5
location:
gul sweets and bakery shop
near railway pathak in pai khel city,district mianwali punjab pakistan
---
Restaurant Information

Gu sweets & bakery shop pai khel



Mianwali - Kalabagh Road, Mianwali, Punjab, Pakistan
---
My favourite dessert "Patisa" at gul sweet &bakery shop
This post participated in the Tasteem contest My favourite dessert