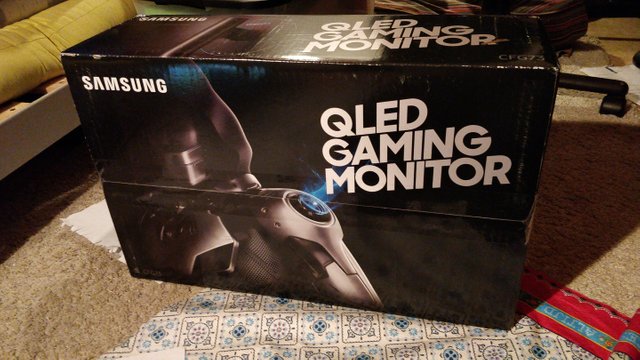 I decided to give myself a little early Christmas present this year... and I bought a new monitor for my computer. Now, monitors last a very very long time in comparison to other computing components... and it has been a very long time since I got the one that I'm currently using.
Anyway, this new little shiny is a 144Hz refresh rate, 24 inch, VA (Vertical Alignment, LED) toy from Samsung. It's one of the more affordable 144Hz monitors on the market... and the critical thing was that I was looking for something affordable, whilst having high refresh and a really good panel technology. This model fit the bill nicely...
The panel is only 1080p, I was eyeing some of the 1440p or higher monitors... but the price difference was too much to justify... plus, my current GTX1060 would be slaughtered by that sort of resolution at 144Hz... I would be lucky to get 30Hz! I guess I could have rendered at a lower resolution and then upscaled... to have a bit more future proofing of the monitor, but in the end the decided really was the price.
Originally, I was eyeing off the 27 inch model... however, 1080p at 27 inches is really pushing the boundaries of what will look nice in gaming. For that you would prefer at least 1440p... in the end, my hands were bound when the 27 inch monitor ran out of stock! So, I was left with only the 24 inch model, which will have a better pixel density... it's funny, I knew that it was the better choice.... but still, I was tempted by a larger screen!
That said... my current monitor is only 21.7 inches diagonal, so even a 24 inch model will be a larger panel!
I'm looking really forward to the higher refresh (nice smooth animations and less blurry in fast moving games...) and a larger panel size (for gaming and productivity!). It also has really great colour accuracy, contrast and blacks... so, I'm looking forward to seeing games (and emails and STEEM) in a whole new light (boom boom...)! Plus, it has a curve to it as well... my first curved monitor... I'm curious to see how that helps with immersitivity (how is that for a new word?!).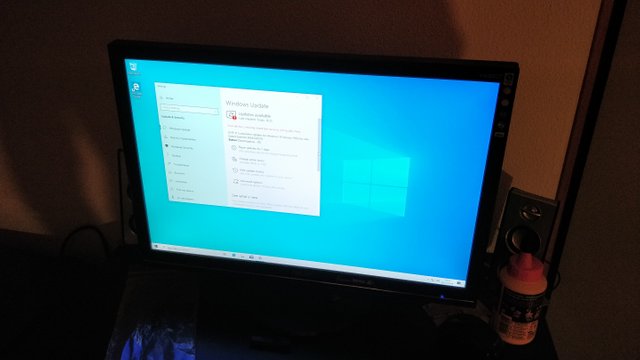 Unfortunately, the package arrived this evening... which means that I'm stuck waiting for the toddler to go to sleep... which could be in the next minute or the next few hours. I feel like a kid on the morning of Christmas... waiting for the right moment to wake my parents, to see if I can rip into the loot under the tree!
Plus, I decided it would be a great time to resurrect an old desktop (that will receive my old monitor...) for my kids. To play simple educational games and some other easy programming stuff... However, seeing as this computer hasn't seen the internet for the last 5 years or so... the first thing that I need to do is to update it.... and boy, it really has some severe updating to do!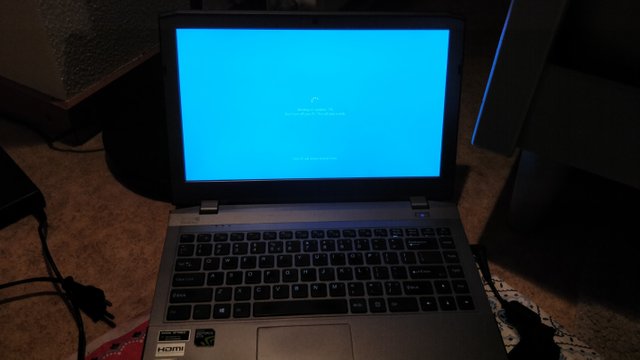 So, whilst that was happening... I thought it would be a good idea to pull out an old gaming laptop, to perhaps re-purpose as a dual boot Linux/Windows machine. It will be a test-bed for some things that I want to toy around with... if I ever get the time. Again, it has some serious updating to do first... and I need to figure out what it actually has sitting on it's three internal drives! It might also be due for a re-paste and a cleaning of the fans... it's sounding pretty loud!
So, hopefully I get to hook up my new toy for tomorrow... or if not, I will be doing it tomorrow! Expect either a super gushing post... or a disappointed one....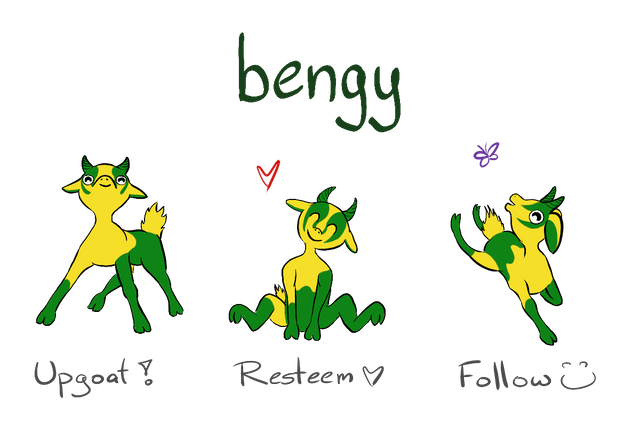 Upgoats by ryivhnn
Account banner by jimramones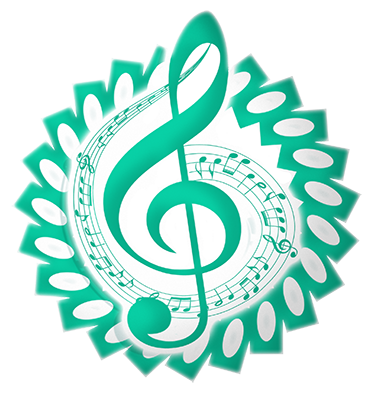 The classical music community at #classical-music and Discord. Follow our community accounts @classical-music and @classical-radio. Community Logo by ivan.atman