It is easy to read statistics and forecasts about the impact of technology on jobs. Many projections are made with the impact, obviously, still being unknown. Personally, I am one who is in the camp that it will be worse than people think.
Here is a comment that was left on Reddit that struck me.

This shows a real world impact of robotics that is taking place in the next four months. Notice how much of an impact one device is having. This single installation will eliminate 16 jobs with a payback of only 9 months. That means the company is in a positive position on the transaction in less than a year.
Here is what the devices look like from the company website.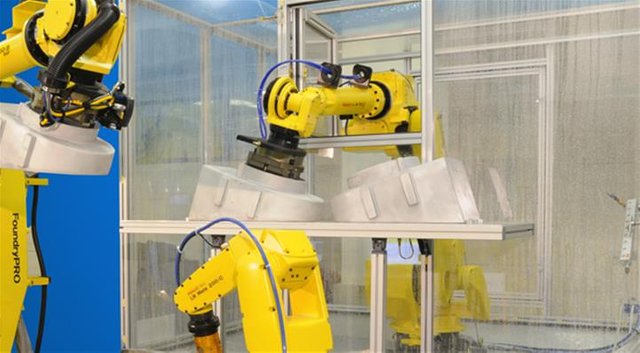 Source
Of course, 16 jobs does not sound like that many but the question is how many of these robots are going to be sold. If they sell 5,000 of them, that is 80,000 jobs if this is the normal replacement ratio.
And with that ROI, why wouldn't any company out there do exactly that?
From a jobs perspective, sadly this is taking place all over the world. Whether those jobs are going to replaced with better ones is not the real debate, at least to the people affected. It is unlikely that the workers that are being replaced here are going to find something similar, especially if the economy takes a dive. The companies are better insulted against a recession since they are doing what they can to reduce payroll before it happens.
The manufacturing sector has seen this taking place for 30 years. Look at the automobile industry to compare the difference in the past to today.
Look ma, no people.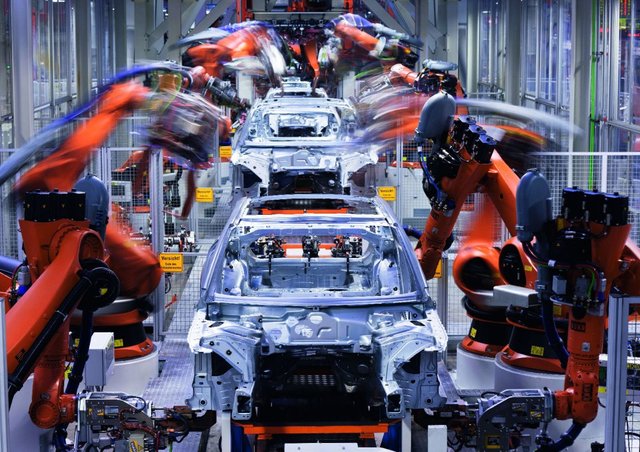 Source
The United States is at an all time high in manufacturing output. At the same time, it is down 1.25 million workers meaning a lot more output with a lot less people.
Unfortunately, robotics is not the only game in town. Aspects of AI are going to do to the white collar world what robotics did to the blue collar. The difference I see is the speed. It is a lot easier to design an algorithm than it is to get the dexterity of a robot correct.
Over the next year, we are likely to see a wave of automation in the retail sector. Cashier-less checkout and robotic floor cleaners are becoming the norm. There will be other advancements that catch people by surprise.
The overall challenge is the deflationary rate of IT products. We are seeing the cost of these technologies dropping like a rock in a pond. This pace, which is likely to accelerate, takes out another batch of workers.
As we see, one robot system eliminates 16 jobs.
It is a trend that is only growing.
---
If you found this article informative, please give an upvote and resteem.
Posted via Steemleo