Koukal jsem a ani nevím kdo tohle téma týdne vyhlásil. :) Nicméně stejně jsme chtěl psát o kryptu když @krakonos po novém roce napsal svoji predikci, řekl bych lehce pesimistickou.
Letošní rok je ve znamení půlení odměny u BTC. Všichni doufáme že to zas na čas bude pořádná jízda a ne že to dopadne jako u LTC. :)
Ale pro mě to nejpodstatnější co kryptu chybí je... no ono to vlastně kryptu nechybí ono to chybí lidem. :) Takže pro mě to nejpodstatnější co chybí lidem ohledně krypta je pochopení základní myšlenky. Je fakt že já jsem od roku 2011 strávil spoustu času nad tím to pochopit. Měl jsem tu výhodu že jsem se k tomu připletl hned na začátku a tak kolem nebyl všechen ten nesrozumitelný balast, který je v obrovských vodách krypto ekosystému nyní.
Vím že ještě dnes narazím na části základní myšlenky, které mě nenapadly což je super. Ale hlavně si poslední roky lámu hlavu nad tím, proč vzdělaní lidé sedící na vysokých postech všude možně po světě, plácají o kryptu takové kraviny. A proč jim to pořád nedochází a proč zkoušejí na krypto naroubovat starý systém, který na něm prostě z podstaty nebude fungovat.
Ale i na druhou stranu, podle mě dost uživatelů krypta tu podstatu také nechápe. Stejně tak snaha krypto komunity protlačit krypto světu je totálně mylná. A vykládání proč je krypto lepší než peníze je dost o ničem.
Ale jednu věc svým kamarádům můžete ukázat. Stejně jako jsem to napsal @krakonosovi pod jeho článek. Spořit do krypta se vyplatí.
Koukněte na stránku: https://dcabtc.com
Když vezmu v potaz jen čtyřletý cyklus, tak pokud by jste spořili každý měsíc stejnou částku tak za poslední rok jste 20% v plusu, pokud by to byli dva roky tak budete 15% v plusu, u tří let to už je 100% a u 4 let je to 400%.
Proč ale používat krypto a utrácet ho to už je úplně jiná otázka... :)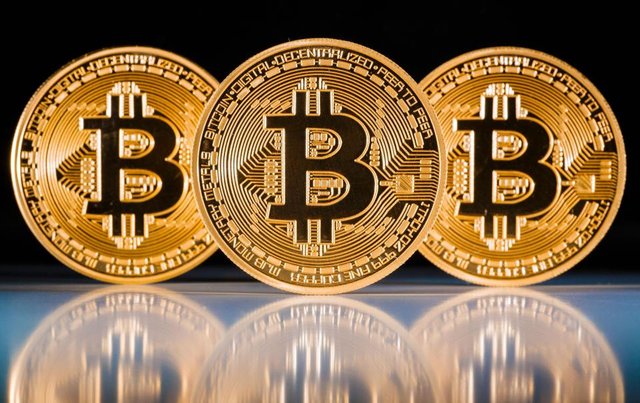 Ale zpátky k základům
To co právě nikdo moc nedokáže pobrat je onen koncept decentralizované nedůvěry. Ono se také není čemu divit, protože celé generace po staletí žili v něčem co mělo hierarchii a potřebu víry. A když si najednou před jedenácti lety anonymní entita Satoshi Nakamoto nakráčí s něčím co popírá potřebu hierarchie a víry tak se nemůžeme moc divit že to nikdo moc nechápe. Ale 11 let skoro bezchybného fungování této myšlenky by nás už mohlo dokopat k tomu se nad tím pořádně zamyslet.
On Satoshi vlastně udělal jeden kouzelný trik a to že tuto myšlenku navlékl na prachy a ještě ke všemu vymyslel algoritmus s půlením tak aby Bitcoin byl několikanásobně tvrdší než zlato. A tak aniž by většina zúčastněných chápala podstatu toho na čem participují tak svojí snahou zbohatnou posunula bitcoin tak daleko že výkon jeho sítě je dnes přes 110 kvintilionů hašů za sekundu. Což je pro srovnání více jak 20tinásobek součtu výkonů prvních 500 superpočítačů světa.
Ale ten kdo si dříve než ostatní zvolí být zodpovědný sám za sebe bez možnosti kontrolovat ostatní bude mít náskok. Jenže říkejte to lidem co mají rádi moc.
Zodpovědnost bolí
Jůje to teda bolí. Popravdě bych rád viděl nějakého kryptaře co se nikdy nespálil na nějakém scamu, neprošustroval nějaké crypto na burze nebo neztratil heslo. :) Být svou vlastní bankou je těžké, a zatím to není pro každého. Ale vemte si že třeba dnes i důchodci běžně používají chytrý telefon a internet. Je třeba zakopnout aby jste si dali příště pozor. A nemyslete si že já to neflákám, flákám se ví...
Taky jsem se spálil a prošustroval krypto v kloudové těžbě, stejně tak kde je konec všem těm účtům co jsme si založil a na kterých se nějaký ten desetník válí, možná že už to dnes není desetník, ale tisícikoruna... ale co žádný učený z nebe nespad a tak je potřeba dělat věci pomalu a postupně a ne hned chtít všechno.
2020
Jak to tedy bude letos. Já osobně bych dal ruku do ohně za to že bude nové ATH, ale kam to poroste kdo ví... :) Se stoupající cenou se zase začnou média zajímat o krypto mnohem více a další a další lidé ochutnají desetileté plody vývojářů, kteří programují dnem i nocí tento decentralizovaný nový svět bez důvěry. Nastane dozajista velké tření mezi nadnárodními korporacemi a státy, které si budou chtít udrže moc nad kusem žvance. Ale popravdě, komu pořádně docvaklo to o čem jsem psal tak ví že už prohráli.