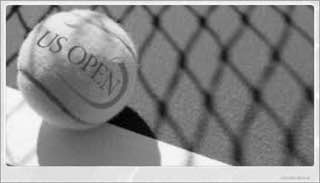 Every player has a motto to exercise their sportsmanship.
Nick plays with his strength, arm, mouth.
I really do not know why he talks this way.
During his last competition W&S open
he was in a maladroit spree.
He insulted the chair umpire and he smacked two rackets
out of anger.
Due to this behavior the ATP charged him an hefty fine.
It is in the $100k+.
I can understand you are mad but no need to make other
people feel uncomfortable due to your madness.
Congrats to you Nick by winning your first match in the Us Open.
It shows great skill.
I think he uses his anger to scare and he plays better.
He landed an ace.
He was dancing after one unbelievable return.
Definitely he is fun to watch.
I want to see him being outgoing but less vulgar.
Tennis players have a lot of emotions
He needs to start playing real competitive tennis against the top 10 best.
I want him to go far and play really good.
Got to see his first match, at least a preview
Gradually he will learn from his mistake
and not give away free money from his mouth and actions.
Second round will be more interesting