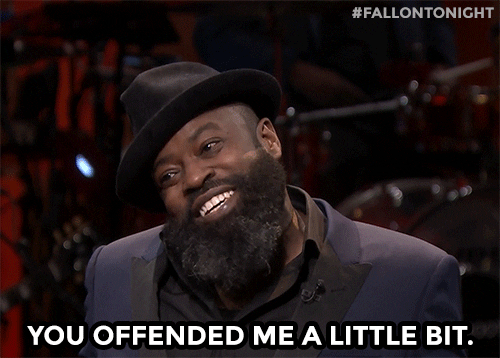 So I Get This DM
Talking about an extortion attempt with the 10% delegations I have been asking to be donated by members of
@thealliance
. Extortion? Really? You don't want to delegate, fine, I'm not going to send you a nasty message about it and say you don't fit in. I was also razzed about the 100% vote I 'give myself', which from my own community, considering I don't self vote, seems kind of to make sense to me, but to each their own. SO, unless someone says hey, you totally should be giving yourself a 100% from the community account that you have built and helped keep together for over 2 years, I will take myself off the autovoter. I don't see anyone complaining about other communities and leaders giving themselves 100% votes. Well, at least not to me.

Am I offended? Yes. We have helped and been with 100's, if not over a 1000, people and changed our way of doing things several times. We've seen them grow beautifully. We've had to grow. We've had to adapt. We've had to become stronger. Our consistency hasn't changed, only a few of the ingredients in the recipe. It still isn't perfect, but this is working pretty well for the ones that actually involve themselves and we have had no complaints until now. Which, said person wasn't even delegating to begin with, so I'm not sure why they all of a sudden have such a problem with the way we've been doing this for OVER 7 MONTHS now.

Yes, seven months ago is when we first started doing the ten percent. Yet, I've still had to message people because I know, not everyone is on at the same time and many things get missed. Anybody remember the zombie posts? There were 5 of them. I don't think I need to, but I'm going to apologize anyway for not relaying all that information or maybe it's not my fault at all that a lot of people just don't pay attention. I DM people asking for this and that and most of the time, they don't even read anything, they just click the link and vote. Which I am thankful for, but the message obviously wasn't read. So this is my message to everyone, if you don't like the way I do things, you don't have to be involved or better yet, come talk to me on voice and offer up a better solution.

Heard of our Spread Love, Not War campaign?
Want to support the fam too? You can -
Come visit with us in The Castle!
Join #thealliance curation trail!
Delegate to the family curation account - @thealliance!
50SP - 100SP - 500SP - 1000SP - 5000SP - 10,000SP - 50,000SP




Is Voting WITNESSES difficult?
Let me do it for you!
Set me as your PROXY VOTER!




@snook made this badass gif