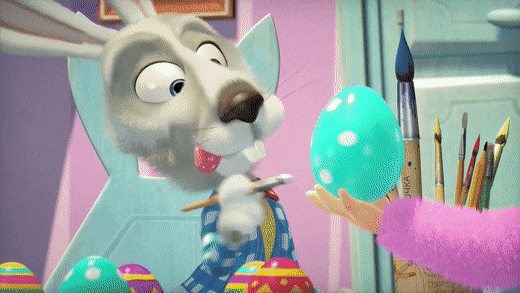 The Hunt Is On!
We here
@thealliance
, have decided to do an Easter egg hunt this year. We did one a few years back as a fundraiser for a charity and in the spirit of it all, will do so again. Now it is rumored that
@pennsif
is wanting to restart
@adollaraday
so in good form, will be set to a 50% beneficiary on this post and all posts for the following weeks' hunts in the hopes that he really does bring it back.

Starting as soon as this post is live on the blockchain, there will be an egg being hidden somewhere out there by an anonymous Steem user. (Thank you by the way!) The rules are going to be pretty simple. The first person to find it each week, wins that week's prize! Simply comment below with the post link of where you found it!
Remember This?
| | |
| --- | --- |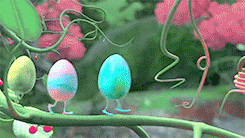 I'm sure quite a few of you that have been here for awhile remember how much fun it was! To make things a little more difficult this time around, we will be choosing a different person each week to hide the eggs. To encourage people not only read and engage with posts, but the comments on a post, that is where you will find them.

If the egg is not found within the first 24 hours, revisit this post and a hint will be placed in the comments section to help you out a little bit. A new hint will appear every 24 hours until the egg is found and at that point, we will start painting another egg and request another Easter Bunny to hide it for us.

The Prizes!!!
Everybody loves prizes right? I bet some of us out here remember when we did egg hunts as children when there were actual eggs you could crack the shell on, open up and eat! I'm also willing to bet many of you
still
have fun dying eggs too. Several people have offered up some prizes this year, and anyone can still add anything they wish to the prize pool. So, let's see what is inside this week's egg if you find it:
---

Happy Hunting!!
There it is! That is the first egg you all will be looking for this week. We hope you enjoy hunting and have a ton of fun in the process.

Maybe you'll make some new friends along the way digging through people's comments? Who knows? What I do know is that Easter is not that far off and I am already seeing the sugar frenzy in my kids' eyes. Just out of curiousity, what is your favorite Easter candy? I am quite fond of the Cadbury mini eggs. Very rich and smooth flavor, almost like the Symphony bars. That's just me and my chocolate fetish though, I'm sure you have your own preferences. Oh and one last thing before I take my hands off of the keyboard,
REMEMBER TO BE YOU!


- Witty

"Smiles, fears, hopes and tears - we're here."
~@enginewitty~
"We may not all be on the same page,
but we can all read from the same book."
~ @thehive ~
"A rising tide lifts all boats!
If one of us lifts up, we can all lift up!
We simply help each other. Like family."
~ @bluefinstudios ~


Spread Love not War!
Have you seen our bank?
Want to support the fam too?
Join #thealliance curation trail!
Come visit with us in The Castle!
Delegate to the family curation account - @thealliance!
50SP - 100SP - 500SP - 1000SP - 5000SP - 10,000SP - 50,000SP