Yup. Here with another post about my life on STEEM. I do post now and again. I am the worst of posters. There is no one that posts worse than me. Why folks follow me? I have no idea. Yet; I think I will share a little bit here on Steem instead of [Discord] (No upvotes or downvotes on Discord, though if you are in the right server you might get some tokens).
Some know me here on STEEM (at times, they actually read my posts). That is fine. Keep auto-upvoting my posts (I don't like that, but that is the way the game is played, no?) Ah, poor Sarge. His video is upside down. That is okay. I was walking down the road to go shopping. Did not pay much attention with the phone. If you are actually curating, just listen.
Just some thoughts I was having today. I am not good at sharing my thoughts in print. I am more of a verbal communicator. I normally use music and VLOGS to share my ideas. Never made much with either here on STEEM. Actually in the two years I have been a Steemitizen I have made about... wait time to go to Steemitboard and check... okay went and checked. 265 SP in total post rewards is what @arcange says I have earned through posting (I guess that includes comments as well).
So how is @sgt-dan, that nut (my description of myself), a dolphin? Well I invested honey. Yup, invested. My investment strategy is to buy the dip. This is a phrase I believe was made famous by @miryam, a good friend I have not heard from in a while.So you might now ask, @sgt-dan why invest? *You get lots of *down-votes, ** and unfollows, not to mention HF21... are you crazy?
Maybe I am crazy, just a little bit, yet; I believe in STEEM. When I invest in STEEM, in my mind, I invest in people.
Some of you may remember the heyday of @youarehope, an initiative that I was bullish about. The changes that this platform made around the world! @malos, @rhondak, @teamgood and all the folks involved, what excitement we had in those days! I will never forget the changes made in lives around the world under @sircork's dream.
Why have I invested a great deal of money in STEEM? (One thousand dollars, glad I have witnesses I can trust. Lots of money? That is subjective) What, as was asked by someone not a few weeks ago, is @sgt-dan's agenda? Well, you can all do your due diligence and figure that out for yourselves.
I am about to start something on STEEM... an initiative. I mentioned it in an earlier post. Standby to standby. I am just an imperfect man pushing my agenda (is it really mine?). We shall see how it goes.
I would be remiss in making this post to leave out the folks that have given me so much attention here on STEEM. I know, I have told @themarkymark to ignore trolls and give them no attention. Yet, these folks have made me famous on STEEM. So here you go, much thanks to...
@berniesanders (aka @ngc and the rest of his sock-puppet accounts which are too many to name)
@coininstant (and all of your sock-puppet accounts. Once again, too many to name.)
@gridcoinman (a blast from the past, been a Steemitizen since 2016 and mostly just resteems)
If you have no critics you'll likely have no success. — Malcolm X
A sincere thank you to all three listed above. You have helped me greatly to be relevant on our blockchain. Just remember, Sarge will vote his conscience on posts, witnesses, and comments. A very sincere open statement to all of you, from one bully to another: Beat me down? I will always get back up. The word Surrender is not in my vocabulary.
I want to leave everyone with this thought for today. Whether I agree with you or disagree with you, whether I am nasty to you, say hurtful things (I tend to be blunt)... I truly wish the best for everyone, nor would I wish death or misfortune on anyone, no matter how mad I get. My leaving certain servers reflects the forgoing statement. Everyone is a child of my G-D and my arms are too short to box with G-D.
With all that mess out of the way, just want to say, I hope everyone is having a good day. I wish everyone a good and fruitful life. Never did this before, but this time I will. I leave my STEEM CV here. Thanks for preparing and posting my Steem Resume @arcange!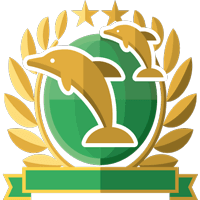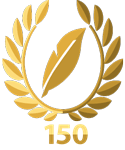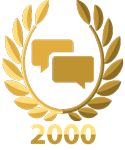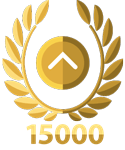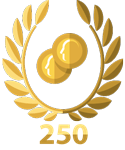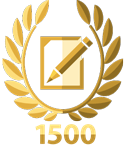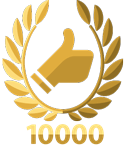 Much thanks to @arcange and the @steemitboard team for the Steem Board of Honour