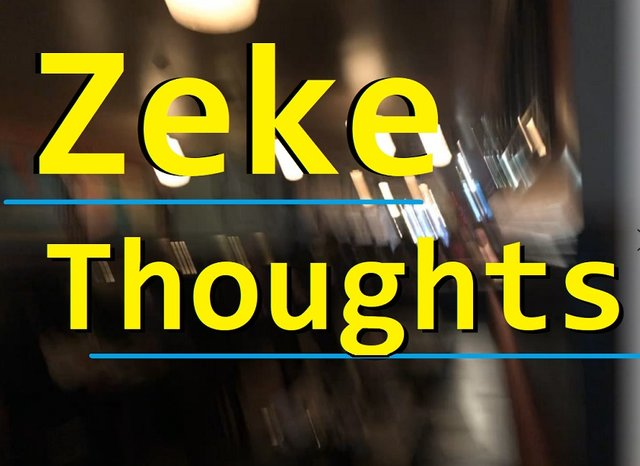 As my growing network knows, I put together a weekly #thoughtfuldailypost that was inspired and is lead by our buddy @wesphilbin. This week, I have a couple thoughts to combine in one post which I encourage you to do and join us at #pypt every week on The Ramble. https://discord.gg/ES9kaN

Be a Role Model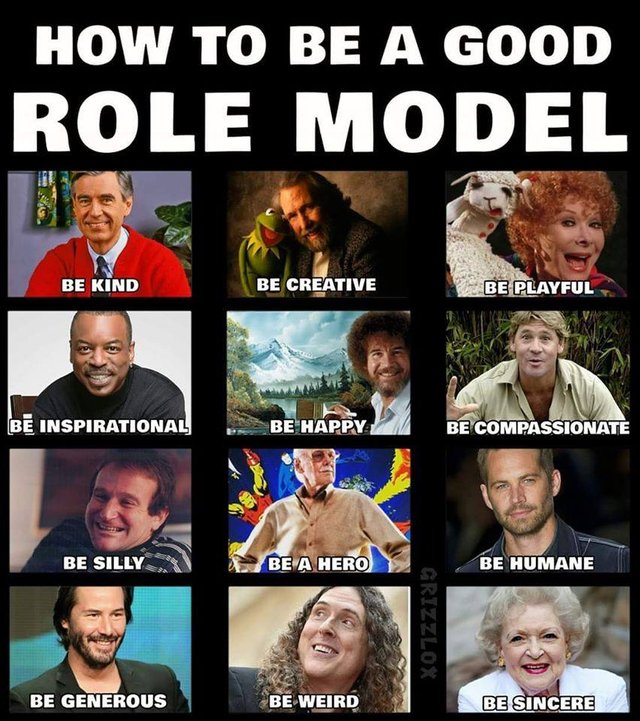 Being a role model doesn't have to be an all-encompassing, constant focus. That being said, even if you are not trying to be, you are a role model for someone so you might as well do it right.
A few things struck me about this meme.
There are quite a few smiles - We know from experience with guys like Robin Williams that the smile doesn't always mean strong mental health or core happiness but can be used as a shield. Nevertheless, you want those who use you as a role model to mimic the happiness you exude and not necessarily the burdens you carry.
Be Kind is FIRST - I think some of these are not as imperative as others but kindness IS in the context of role model traits as far as I am concerned.
These are all artists and educators - No coincidence that these roles in our society are looked up to and, like each or not, the way they conduct themselves holds grater challenges and consequences when you are well-known.
Weird, Silly, Playful - These may not universally be seen as exemplary traits but definitely contribute to being relatable and disarming. Perhaps more importantly, they encourage people to seek not to follow the herd but to adventure into less traveled paths, not take themselves too seriously, and to go against the grain sometimes.
Puppets - The top row of people all used puppets regularly. Coincidence? Probably not as suspending reality and imagining neat new things as children is important. We also often let this wane as we grow up and can forget the inspiration and simplicity of our youth....grab a puppet and be a kid again.
The key word seems to be "BE." So be happy. Be a role model. Be you and help others be the best they can be.

Hate is too easy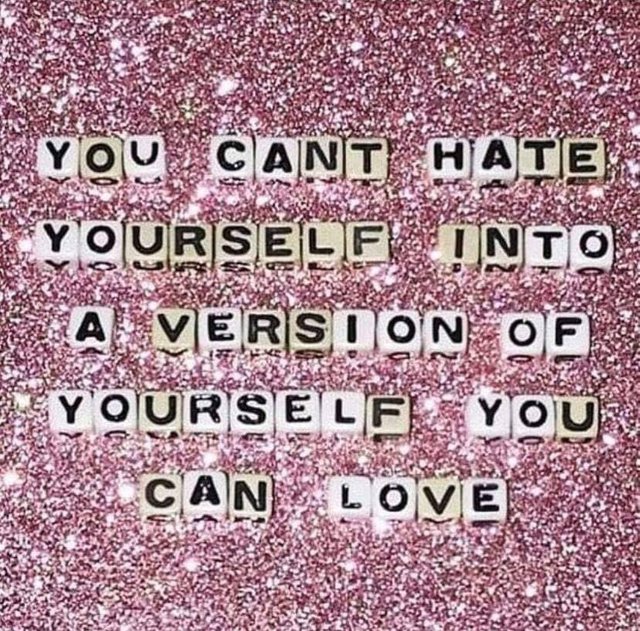 I always contest that it takes more effort, focus and thought to find something to love than it is to find something to hate. Plus, hate is not very constructive unless you can leash it and have it motivate yourself to jump on the solution. That being said, you really can't hate yourself into a version you will love. So it is best to keep driving, love where you are and celebrate that which you can be because of what you are now.
You are already a version of yourself you should love. Love what you will become and the journey you will take to get there....AND be a role model! ;)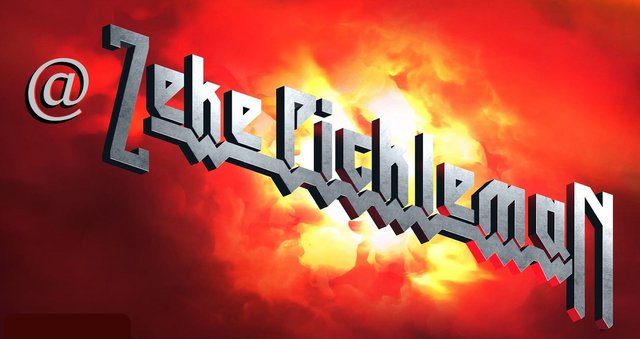 Proud Manual Curator for:



Anything in this post strike you or make a difference in your thinking?
---
Posted via Marlians.com