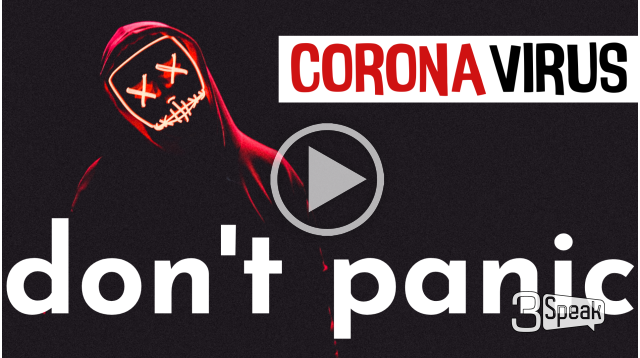 ---
Coronavirus (COVID-19) scare has reached India. So far, 29 cases have been detected including 16 Italians who were touring in Rajasthan. I have been getting so many messages on whatsapp regarding the, how much it is harmful? Is it lethal or deadly? what is the mortality rate? What are the ways to prevent and cure the diseases caused by the virus COVID-19? What are the symptoms? There are so many fake news, messages, rumors and myths have been spread too and there is panic situation going on. One Paytm official from Gurgaon has been tested positive. Apart from this there have been cases found in Noida after which a school had to shut down for a few days to avoid transmission.
In this video, we are covering few of the questions mentioned above and lots of information that can help you beat this if it comes to you ever. Don't fall for the fake messages and always rely on the official sources.
N95 MASK (The best one) - https://amzn.to/38jpxve
3PLY MASK - https://amzn.to/2TpGyzu
Special thanks to Dr. Suvidha Seth from Re-Hab Dental, Noida Sector 41 for doing the voiceover in this video.
FOLLOW ME ON OTHER SOCIAL MEDIA CHANNELS
Facebook: https://www.facebook.com/bhalla.prashant
Instagram: https://www.instagram.com/hungrypb/
Twitter: https://twitter.com/hungrypb_pov
FEATURED MUSIC
Get free 3 month subscription on Epidemic Sound:
https://www.epidemicsound.com/referral/sqdu7w/
Use this referral and buy me a subscription month for free. You will have to pay nothing extra. Gratitude!
#CoronavirusIndia #CoronavirusUpdate #DontPanic
Watch On YouTube