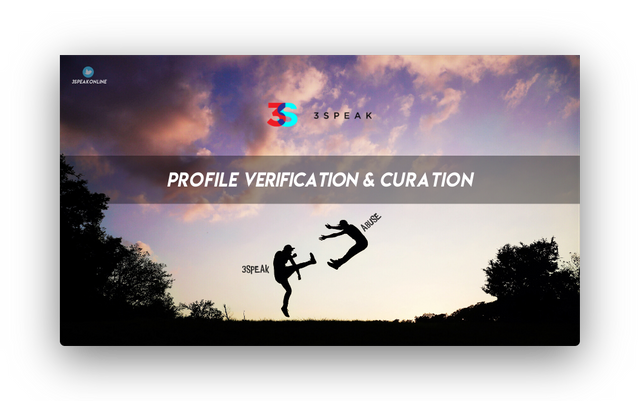 A few days ago our team caught an imposter publishing videos on 3Speak after the account failed our verification test. Several videos from Alexandra Porat were posted. A clear cut case of Plagiarism and high level abuse which is unacceptable.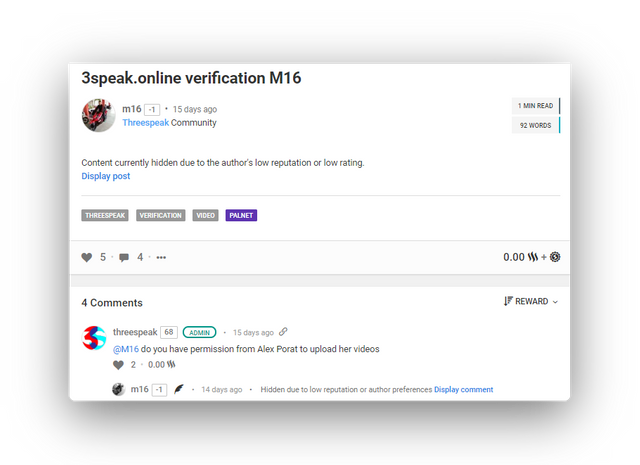 Fighting Abuse
Prevention is better than cure! We often learn this the hard way and in the process we evolve. Fighting abuse on 3Speak is one of our top priorites. We have had a rough start but we are slowly finding our ground.
In order to prevent fake profiles and abusers, we have recently added a new verification system.

Our curators carefully check the quality of the videos and the authenticity of the profiles before selecting them for the upvoting queue. This process is developed as a part of our new curation system.
We will keep on coming up with new ways to counter the abuse of our valuable stake that benefits many amazing creators out there.
Help Us Get Better
3Speak is still in its initial phases and we are learning to evolve everyday. The best way to get better is by involving the community. So, if you observe any kind of ill activity done by any account, please let us know in our discord channel so that we can handle it properly. Rest assured, we will never ban anyone for speaking the truth. Cheers!
---
Discord
https://discord.me/3speak
Telegram
https://t.me/threespeak
Rate Us Here
Dapp.com - https://www.dapp.com/dapp/3speak
State of the Dapps - https://www.stateofthedapps.com/dapps/3speak
Follow Us On Twitter
https://twitter.com/3speakonline