Epic Meme Contest is over
You guys are talented and hilarious which is quite visible from the memes submitted for the contest. We have a little over 40 entries & most of them are great. Many congratulations to the winners of the contest:
All winners should publish a blog about winning the contest. Please mention the meme and a small description about it.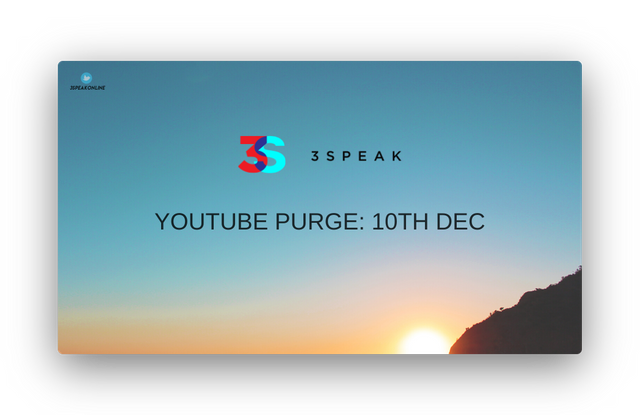 Next Task
It's time for the next part of the task where we can actually make a difference by on-boarding video creators during the Youtube Purge that will start happening on the 10th of December.
Check this Mashable article for more information: https://mashable.com/article/youtube-new-terms-of-service-no-longer-commercially-viable/
This means it is an opportunity for Steem and 3Speak to bring creators accross who will be the targets of this purge.
Task Instructions
Please follow these instructions to participate in the task:
Rewards
Please note that eligibility criteria for claiming the maximum rewards is to on-board creators having more than 100k following on their social media channels. You can checkout 3Speak Onboarding Program to know more about the rewards referrers and creators can get after successful on-boarding.
We are waiting here on 3Speak to welcome everyone to a new home. Let's begin!
---
Discord
https://discord.me/3speak
Telegram
https://t.me/threespeak
Rate Us Here
Dapp.com - https://www.dapp.com/dapp/3speak
State of the Dapps - https://www.dapp.com/dapp/3speak
Follow Us On Twitter
https://twitter.com/3speakonline