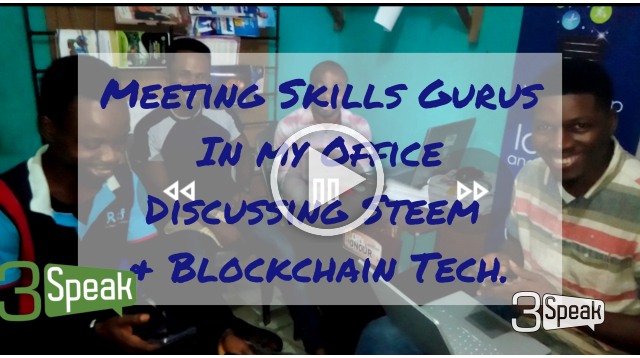 ---
I am fully aware of the power of collaboration and teamwork, this is why business deals today are built on the principles of partnership.
To my understanding, when we collaborate, we reduce the risk undertaken by each individual. Moreso, 2 good heads are said to be better than one.
While planning activities for 2020 especially as it bothers blockchain Technology and Steem, I decided to call on these friends who are experts in different fields so we could brainstorm together. I have made efforts to rekindle their commitment for steem after many months of their not engaging thr blockchain.
It turned out to be a steem Meetup with the likes of:
@Ipixel - a developer, graphics expert
@Yhubi - a writer, freelancer and public speaker, biochemist.
@Abasbrave, a Media consultant, Music director and script writer.
I wish to forge for a strong partnership and collaboration with these trio to build blockchain awareness and Create use cases for Steem here in southern Nigeria.
I see a big 2020 for blockchain and Steem and we are already preparing for it.
I will be glad to share our resolutions and our roadmap for tje next crypto year.
Watch the video and hear what they have to say concerning 2020.
Please subscribe to my 3speak channel and prepare for #proofoflove to humanity 2 days from today. Hopefully $4 reward for participants.
Let's cruise.
---
▶️ 3Speak