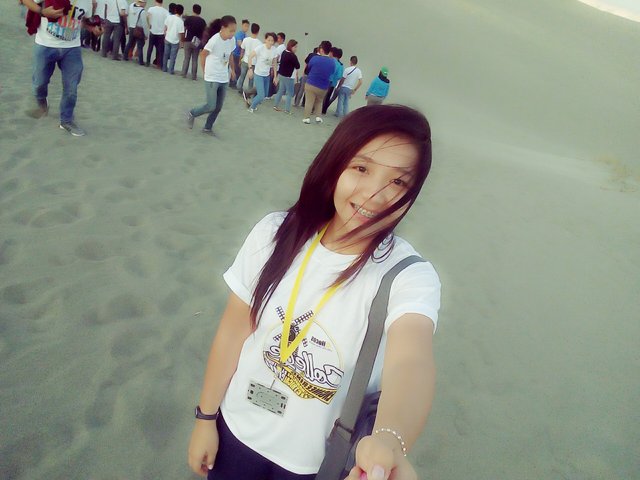 Hello steemit world. It's me again Beverly! :)
Today is a great day and I have so much energy to spend. Hahaha. 😆
I am proud to present to you my 4th Ulog. And for today's Ulog, I will share to you one of my most exciting travel experience here in the Philippines. There are so many beautiful places here in the Philippines. There are lots of exciting places here that the travelers should try. That's why there is a saying that says, "IT'S MORE FUN IN THE PHILIPPINES!" 🤩 Now, let's take a look at my short adventure!
My Travel Adventure in "Ilocos Norte"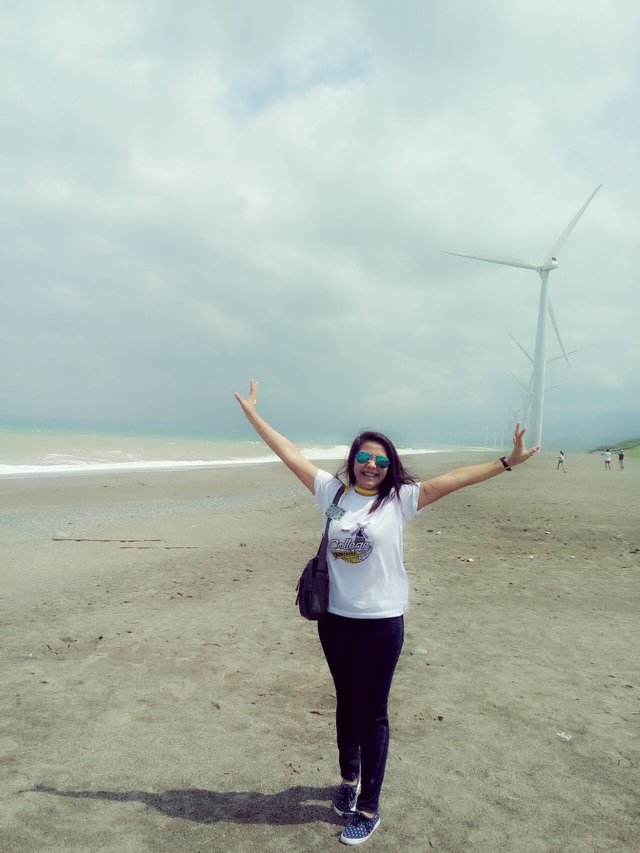 That picture above was me, enjoying the strong winds at beach side of the Bangui Windmills in Ilocos Norte. Let's have a short trivia and information about the Bangui Windmills!
The Bangui Wind Farm is a wind farm found in Bangui, Ilocos Norte, Philippines. The farm uses 20 units of 70-metre (230 ft) high Vestas V82 1.65 MW wind turbines, arranged on a single row stretching along a nine-kilometer shoreline off Bangui Bay, facing the West Philippine Sea.
Phase I of the Bangui Wind farm consists 15 wind turbines, each capable of producing electricity. The 15 turbines are spaced 326 metres (1,070 ft) apart, each 70 metres (230 ft) high, with 41 metres (135 ft) long blades, with a rotor diameter of 82 metres (269 ft).
Phase II consists 5 more wind turbines with the same capacity. All 20 turbines describes a graceful arc reflecting the shoreline of Bangui Bay, facing the West Philippine Sea.
Source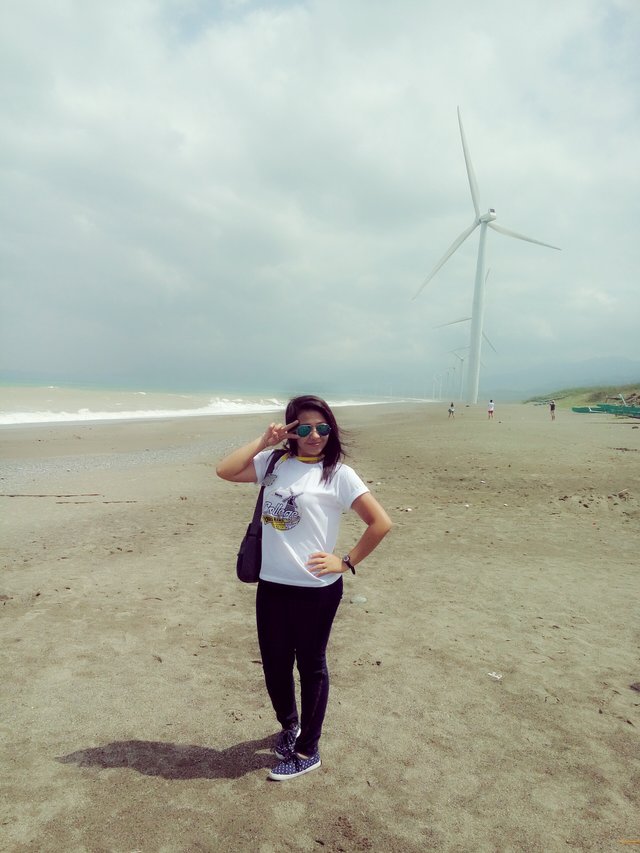 It was an amazing view. Those giant turbines looks much larger in close view. I wonder how they built those windmills. And look how beautiful I am in the photo. Hahahaha. 🤣 Just kidding. Just want to make you laugh and enjoy while reading. Hahaha. I don't want you to be bored reading my ulog. Haha
Here are more photos!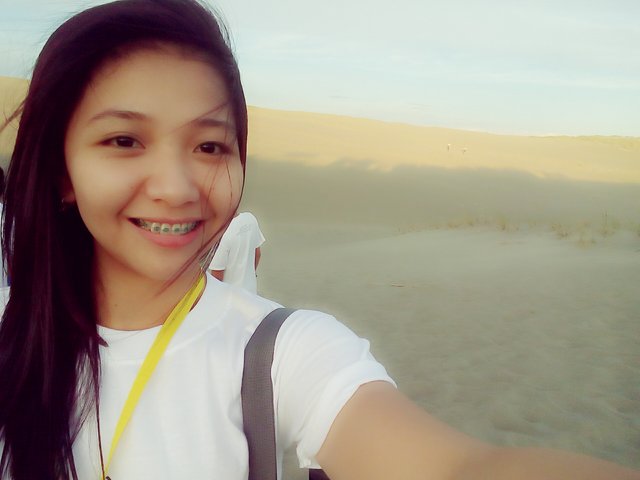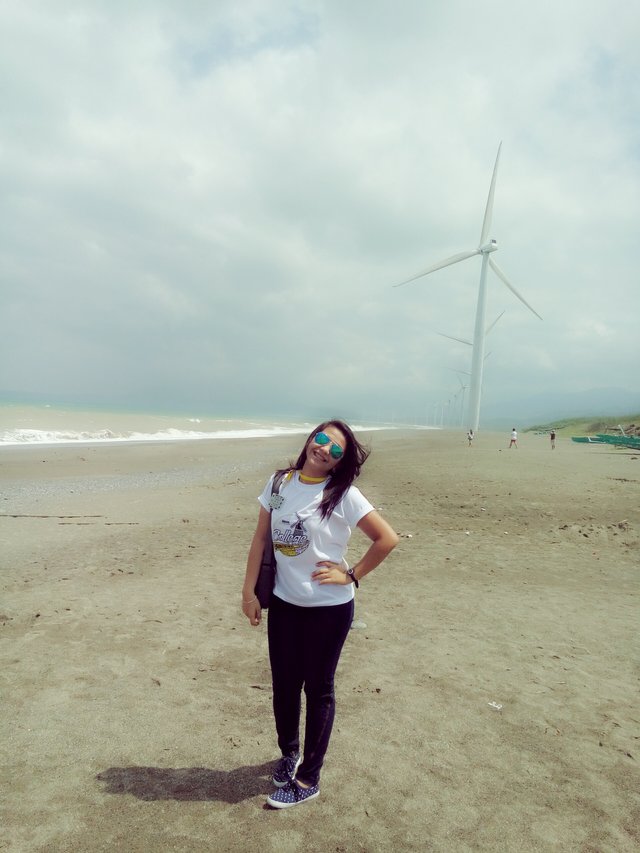 It's a super fun adventure even though it was an 8-hour trip by land to go there from my province. It was a long long ride. But as long as you are with your friends, an 8-hour trip is nothing as long as you and your friends are having fun during your trip. Like us. It was a nice experience. You should try this one if you go here in the Philippines.
Trust me. It was all worth it! 😜
That would be all for today friends!
As I always said, don't forget to wear a smile and throw away all the negativities! :)
Have a nice day! See you around! :)
---
Posted via Marlians.com